Vedantu: Revolutionizing Education with Innovative Learning Solutions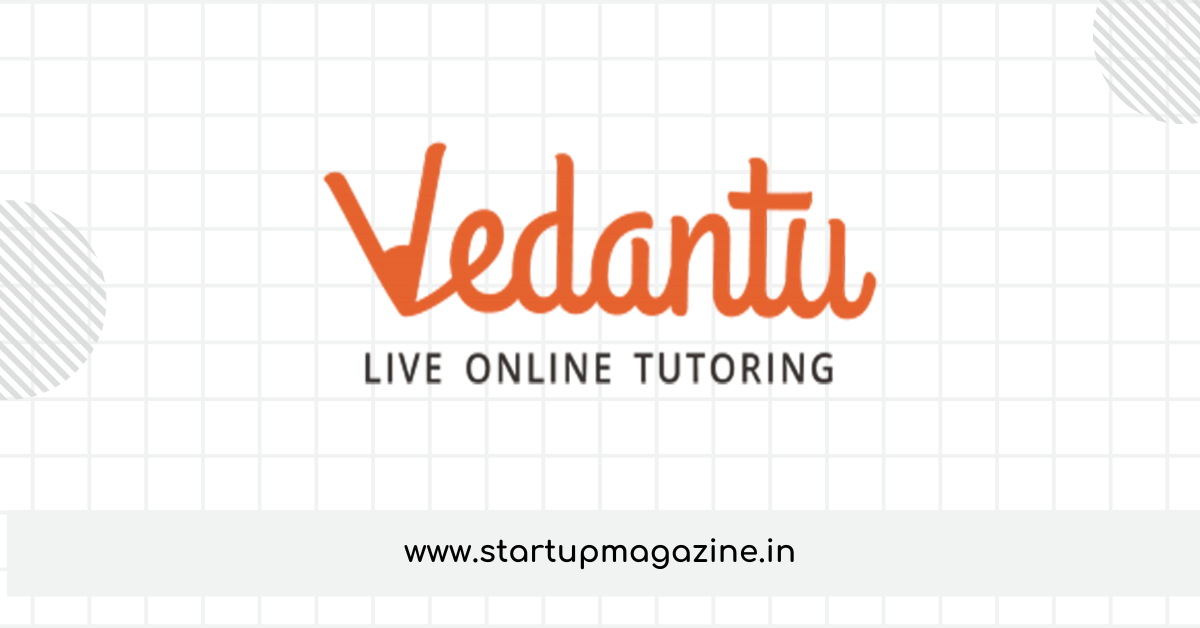 Vedantu, an innovative startup in the education technology (EdTech) industry, is disrupting the traditional learning landscape with its groundbreaking solutions. Founded in 2011 by Vamsi Krishna, Pulkit Jain, and Anand Prakash, Vedantu has quickly established itself as a leading online learning platform, empowering students with personalized education and bridging the gap between quality teaching and accessibility. With its mission to make quality education accessible to every learner, Vedantu is transforming the way students learn and excel.
Overview:
| Aspect | Details |
| --- | --- |
| Founded | 2011 |
| Founders | 1. Vamsi Krishna |
| | 2. Pulkit Jain |
| | 3. Anand Prakash |
| Headquarters | Bangalore, Karnataka, India |
| Industry | Education Technology (EdTech) |
| Website | www.vedantu.com |
| Description | Vedantu is an online learning platform that offers live |
| | interactive classes for students in grades 6 to 12, as |
| | well as test preparation courses for competitive exams. |
| | It provides personalized learning through a two-way |
| | interactive virtual classroom, enabling students to |
| | learn from experienced teachers in real-time. The |
| | platform covers subjects such as Mathematics, Science, |
| | English, and more. |
| Key Features | 1. Live Online Classes with Qualified Teachers |
| | 2. Interactive Virtual Classroom Environment |
| | 3. Personalized Learning and Doubt Solving |
| | 4. Adaptive Learning and Progress Tracking |
| | 5. Comprehensive Study Material and Test Series |
| | 6. Courses for CBSE, ICSE, State Boards, and Competitive |
| | Exams |
| | 7. Parent-Teacher Collaboration and Feedback |
| | 8. 24×7 Access to Recorded Sessions and Replays |
| Funding | Vedantu has received funding from various investors, |
| | including Tiger Global, GGV Capital, Accel, and others. |
| | The total funding raised as of September 2021 is |
| | approximately $275 million. |
Mission and Vision:
Vedantu's mission is to personalize learning, enable access, and enhance the overall academic experience for students. The company envisions a future where geographical boundaries are no longer a hindrance to education, and every learner has the opportunity to unlock their full potential.
Key Products/Services:
Vedantu offers a range of key products and services designed to cater to the needs of students in grades 6 to 12. The platform provides live interactive classes, conducted by experienced teachers, in subjects such as Mathematics, Science, English, and more. Students can engage in real-time discussions, ask questions, and receive personalized attention through the interactive virtual classroom environment.
Vedantu also offers comprehensive test preparation courses for competitive exams, including engineering and medical entrance exams. The platform provides high-quality study material, mock tests, and personalized feedback to help students excel in their exam preparations.
Unique Value Proposition:
Vedantu's unique value proposition lies in its two-way interactive learning model, which replicates a physical classroom experience in a virtual setting. The platform enables real-time communication between teachers and students, fostering engagement, collaboration, and personalized learning. Students can clarify doubts, participate in quizzes, and benefit from personalized attention from qualified teachers.
Additionally, Vedantu's adaptive learning algorithms track student progress and provide tailored recommendations, ensuring that each student's learning journey is optimized. The platform's emphasis on comprehensive study material, test series, and parent-teacher collaboration further enhances the learning experience and boosts academic outcomes.
Target Market:
Vedantu primarily targets students in grades 6 to 12, offering academic support across multiple educational boards, including CBSE, ICSE, and state boards. The platform also caters to students preparing for competitive exams, serving as a comprehensive test preparation resource. Vedantu's solutions are tailored to meet the needs of students from diverse backgrounds and geographical locations, providing accessible education for all.
Notable Achievements:
Vedantu's innovative approach and commitment to excellence have garnered significant recognition and notable achievements. The company has received numerous accolades, including the "Education Startup of the Year" award at the 2019 Indian Education Congress. The platform's impact has been felt by millions of students, with a growing user base across India and beyond.
Founding Story, Team, and Company Culture:
Vedantu's founding story traces back to the vision of three passionate individuals: Vamsi Krishna, Pulkit Jain, and Anand Prakash. These visionaries aimed to address the educational gaps and limitations faced by students in a traditional classroom setup. Drawing from their collective expertise in technology and education, they set out to revolutionize learning through technology-driven solutions.
Today, Vedantu boasts a diverse and talented team of educators, technologists, and industry experts. The company fosters a culture of innovation, collaboration, and continuous learning. The team's shared commitment to transforming education and their passion for empowering students has been instrumental in Vedantu's success.
Growth Trajectory, Funding, and Partnerships:
Since its inception, Vedantu has experienced remarkable growth and secured significant funding from prominent investors. As of September 2021, the company had raised approximately $275 million in funding from investors such as Tiger Global, GGV Capital, and Accel. This funding has facilitated the expansion of Vedantu's platform, the development of new features, and the recruitment of top talent.
Vedantu has also forged strategic partnerships with educational institutions, content providers, and industry leaders to enhance its offerings. These partnerships have enabled Vedantu to deliver high-quality content, access a wider student base, and leverage industry expertise.
Future Plans and Impact on the Industry:
Vedantu is poised to continue disrupting the EdTech industry with its innovative solutions and learner-centric approach. The company aims to expand its reach, ensuring that students across different age groups and academic levels can benefit from its personalized learning platform. Vedantu's future plans include the development of advanced learning tools, expanding course offerings, and exploring international markets.
With its mission to democratize education and bridge the educational divide, Vedantu is making a significant impact in the market. By harnessing technology, personalized learning, and expert teaching, Vedantu is revolutionizing the education landscape and empowering students to realize their full potential.
Vedantu's relentless pursuit of quality education, personalized learning, and accessibility has positioned it as a trailblazer in the EdTech industry. With its innovative learning solutions, Vedantu is transforming the way students learn, enabling them to overcome geographical barriers and gain access to top-notch education. As the company continues to grow, secure funding, and forge strategic partnerships, it is poised to revolutionize the industry and shape the future of education worldwide.
READ MORE:
India's Flourishing Unicorn Startups: A Growing List of 108 and Counting
Fueling India's Startup Revolution: 30 Leading Investors Driving Innovation and Growth
To get more updates, Follow us on Facebook, Twitter, Instagram and LinkedIn