Ola Electric: Revolutionising the Industry with Sustainable Solutions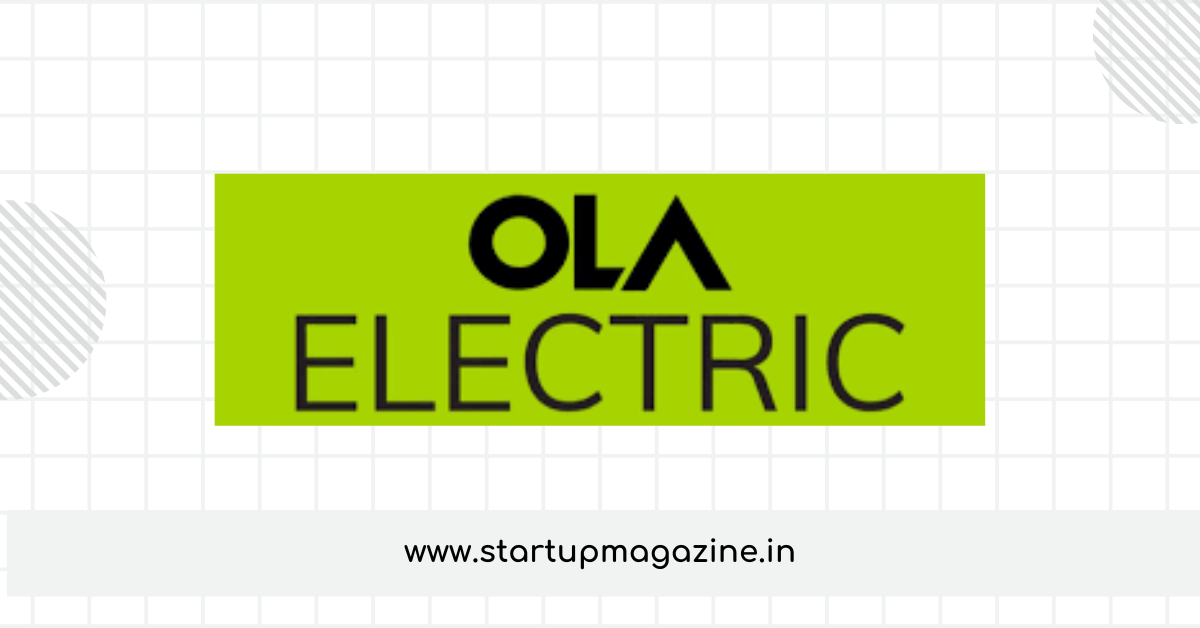 Ola Electric is an innovative startup that has been making waves in the industry with its groundbreaking solutions in the electric mobility space. Founded in 2017 as a subsidiary of Ola, India's leading ride-hailing company, Ola Electric is on a mission to drive the adoption of sustainable transportation by revolutionizing the electric vehicle (EV) ecosystem. With a strong focus on creating a greener future, Ola Electric is poised to disrupt the industry and pave the way for sustainable mobility solutions.
Overview:
| Company Name | Ola Electric |
| --- | --- |
| Founded | 2017 |
| Headquarters | Bangalore, Karnataka, India |
| CEO | Bhavish Aggarwal |
| Industry | Electric Vehicles (EV), Mobility Solutions |
| Products | Ola Electric Scooter, EV Charging Infrastructure |
| Description | Ola Electric is an Indian company focused on |
| | electric mobility solutions. It aims to accelerate |
| | the adoption of electric vehicles in India and |
| | globally. Ola Electric offers a range of EV |
| | products and also invests in charging infrastructure |
| | to support the growth of EVs. |
| Notable Achievements | – Announced plans to build the world's largest |
| | two-wheeler manufacturing plant in Tamil Nadu, |
| | India |
| | – Raised significant funding from investors like |
| | SoftBank, Tiger Global, and Matrix Partners |
| | – Partnered with several Indian states and |
| | governments to build charging infrastructure |
| Website | https://olaelectric.com/ |
Mission and Vision:
Ola Electric's mission is to enable sustainable mobility for billions of people by providing accessible and affordable electric transportation solutions. The company envisions a world where electric vehicles are the primary mode of transportation, reducing carbon emissions and creating a cleaner environment for future generations.
Key Products/Services:
Ola Electric Scooters: Ola Electric's flagship product is its range of electric scooters. These scooters are designed to offer an efficient and eco-friendly mode of transportation, providing users with a convenient and sustainable alternative to traditional petrol-powered scooters.
Charging Infrastructure: Ola Electric is focused on building a robust charging infrastructure to support the growing electric vehicle ecosystem. The company is establishing a network of charging stations, including home chargers and public charging stations, to address the range anxiety associated with electric vehicles.
Unique Value Proposition:
Ola Electric's unique value proposition lies in its commitment to affordability, accessibility, and sustainability. By offering electric scooters at competitive prices and establishing a widespread charging infrastructure, the company aims to make electric mobility accessible to a larger segment of the population. Additionally, Ola Electric's focus on sustainable transportation aligns with global efforts to reduce carbon emissions and combat climate change.
Target Market:
Ola Electric primarily targets urban commuters and delivery service providers who are looking for efficient and eco-friendly transportation options. With a focus on affordability and accessibility, the company aims to cater to a wide range of consumers in both developed and emerging markets.
Notable Achievements:
Ola FutureFactory: Ola Electric is building the world's largest two-wheeler manufacturing plant, called the Ola FutureFactory, which will have a production capacity of 10 million electric scooters annually. This ambitious project showcases the company's commitment to scale up and meet the growing demand for electric mobility.
Strategic Partnerships: Ola Electric has forged strategic partnerships with global leaders in the automotive and technology industries. Notable collaborations include partnerships with Siemens, Hyundai, and Kia, which have provided Ola Electric with valuable expertise, resources, and technological advancements.
Founding Story, Team, and Company Culture:
Ola Electric was founded by Bhavish Aggarwal and Ankit Bhati, the co-founders of Ola. Bhavish Aggarwal, driven by a vision to transform India's transportation landscape, recognized the potential of electric vehicles to drive sustainable mobility. With the support of a passionate team, Ola Electric was established as a separate entity dedicated to the electric vehicle ecosystem.
The team at Ola Electric comprises industry experts, engineers, designers, and sustainability enthusiasts who share a common goal of creating a sustainable future. The company fosters a culture of innovation, collaboration, and social responsibility, empowering employees to push boundaries and develop cutting-edge solutions.
Growth Trajectory, Funding, and Partnerships:
Ola Electric has experienced significant growth and garnered substantial funding since its inception. Notable milestones include:
Funding: Ola Electric has secured investments from leading global investors, raising over $400 million in funding. Investors include SoftBank, Tiger Global, and Matrix Partners, among others.
Strategic Partnerships: The company has formed strategic partnerships with key players in the industry to leverage their expertise and resources. Collaborations with Siemens, Hyundai, and Kia have accelerated Ola Electric's technological advancements, manufacturing capabilities, and market reach.
Future Plans:
Ola Electric has ambitious plans for the future. The company aims to expand its product portfolio, introduce innovative features, and further strengthen its charging infrastructure. Ola Electric also plans to expand its operations globally, catering to the increasing demand for sustainable transportation solutions.
Impact and Revolutionizing the Industry:
Ola Electric is poised to make a significant impact in the market and revolutionize the industry through its sustainable mobility solutions. By providing affordable and accessible electric scooters and building a widespread charging infrastructure, the company addresses key barriers to electric vehicle adoption. Ola Electric's commitment to sustainability and strategic partnerships positions it as a frontrunner in the transition to electric mobility, driving positive environmental change and transforming the industry.
In conclusion, Ola Electric is driving the shift towards sustainable transportation with its innovative electric mobility solutions. Through its affordable electric scooters and charging infrastructure, the company is reshaping the industry and making sustainable mobility accessible to a wider audience. With its strong growth trajectory, strategic partnerships, and commitment to sustainability, Ola Electric is poised to revolutionize the market and contribute significantly to a greener and cleaner future.
READ MORE:
https://startupmagazine.in/fueling-indias-startup-revolution-30-leading-investors-driving-innovation-and-growth/
https://startupmagazine.in/indias-flourishing-unicorn-startups-a-growing-list-of-108-and-counting/