Rebel Foods: Revolutionizing the Food Industry with Innovative Solutions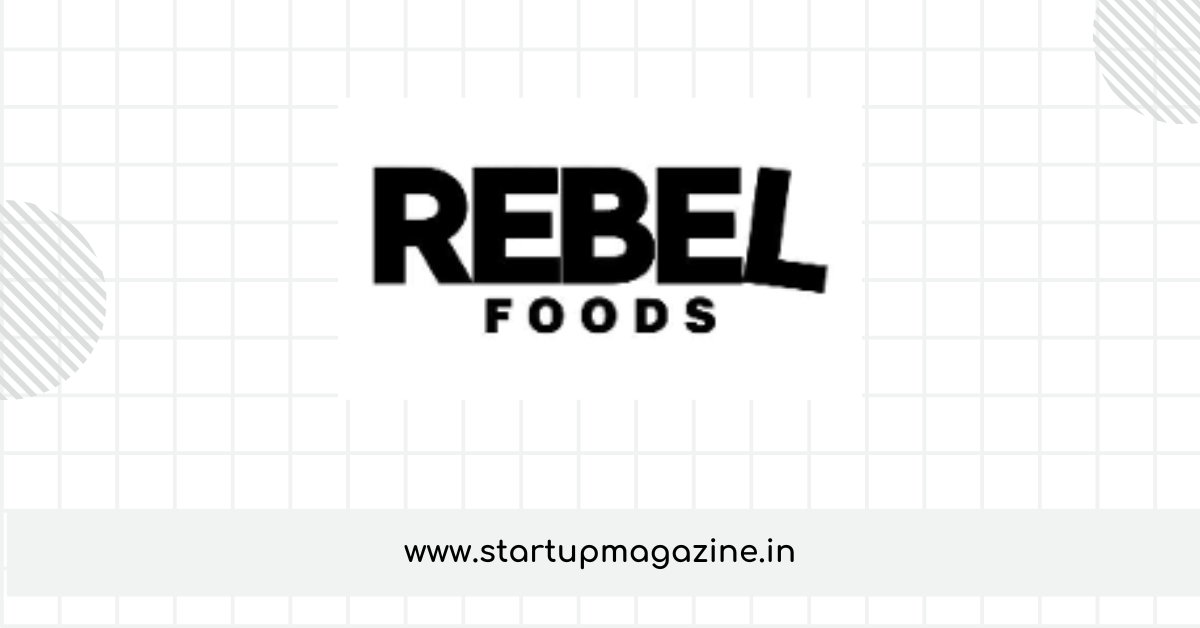 Rebel Foods, formerly known as Faasos, is an innovative startup that has taken the food industry by storm with its groundbreaking solutions. With a mission to make great food accessible to everyone, Rebel Foods has pioneered the concept of multi-brand cloud kitchens, utilizing technology and data analytics to deliver a wide range of culinary delights to customers around the world. This article will delve into the company's profile, exploring its mission, vision, key products and services, unique value proposition, target market, notable achievements, founding story, team, company culture, growth trajectory, funding, partnerships, future plans, and its potential to revolutionize the market.
Overview:
| Aspect | Details |
| --- | --- |
| Founded | 2011 |
| Headquarters | Mumbai, Maharashtra, India |
| Founders | Jaydeep Barman, Kallol Banerjee |
| Industry | Food and Beverage |
| Products | Multi-brand cloud kitchens |
| Website | https://www.rebelfoods.net/ |
Company Profile:
Rebel Foods, founded in 2011 by Jaydeep Barman and Kallol Banerjee, is headquartered in Mumbai, Maharashtra, India. The company has disrupted the traditional restaurant model by embracing the concept of cloud kitchens. Through its extensive network of cloud kitchens, Rebel Foods operates multiple food brands, each catering to specific cuisines and customer preferences. By leveraging technology, data analytics, and a strong understanding of consumer trends, Rebel Foods has been able to offer a diverse range of high-quality, affordable, and conveniently delivered food options.
Mission and Vision:
Rebel Foods' mission is to make great food accessible to everyone, anytime, anywhere. They envision a future where individuals can enjoy a wide variety of cuisines at affordable prices, without compromising on quality or convenience. By redefining the restaurant experience through cloud kitchens and technological innovations, Rebel Foods aims to transform the way people think about and consume food.
Key Products and Services:
Rebel Foods' key product is its network of multi-brand cloud kitchens. These kitchens operate under different brand names, each focusing on a specific cuisine or food category. Some of their well-known brands include Faasos, Behrouz Biryani, Oven Story, Mandarin Oak, Sweet Truth, and more. Through these brands, Rebel Foods offers a diverse range of food options, including Indian, Asian, Italian, Mexican, desserts, and snacks. Customers can conveniently order their favorite dishes through Rebel Foods' website or popular food delivery platforms.
Unique Value Proposition:
Rebel Foods' unique value proposition lies in its ability to provide high-quality, affordable, and diverse food options through its cloud kitchens. By utilizing technology and data analytics, Rebel Foods optimizes its operations, ensuring efficient delivery and maintaining consistency in taste and quality across its brands. This enables them to cater to a wide range of customer preferences and dietary requirements, making great food accessible to a larger audience.
Target Market:
Rebel Foods primarily targets urban consumers who seek convenient and affordable food options without compromising on taste and quality. Their multi-brand approach allows them to appeal to a broad demographic, catering to various cuisines and preferences. The company has expanded its operations to multiple cities in India and has also entered international markets, reaching a global customer base.
Notable Achievements:
Rebel Foods has achieved several milestones on its journey to revolutionize the food industry. The company has successfully scaled its operations, operating hundreds of cloud kitchens across multiple cities. It has received recognition for its innovative business model, earning accolades such as the "Most Innovative Food Tech Company" at the Indian Restaurant Congress & Awards. Rebel Foods' brands have garnered a loyal customer base and positive reviews for their quality and taste, further establishing the company as a key player in the market.
Founding Story, Team, and Company Culture:
Rebel Foods was founded by Jaydeep Barman and Kallol Banerjee, who identified the potential of cloud kitchens to disrupt the traditional restaurant industry. Both founders brought a wealth of experience in entrepreneurship and technology to the table. They assembled a talented team of culinary experts, data scientists, and technology professionals who shared their vision. The company culture at Rebel Foods fosters innovation, agility, and customer-centricity, empowering employees to explore new ideas and deliver exceptional culinary experiences.
Growth Trajectory, Funding, and Partnerships:
Rebel Foods has experienced significant growth since its inception. It has expanded its operations to over 35 cities across India and has also ventured into international markets, including the Middle East, Southeast Asia, and Europe. The company has raised substantial funding from prominent investors, including Sequoia Capital, Lightbox Ventures, and Coatue Management, among others. These investments have fueled Rebel Foods' expansion plans and technological advancements. The company has also formed strategic partnerships with leading food delivery platforms, enhancing its reach and customer accessibility.
Future Plans and Market Impact:
Rebel Foods aims to continue disrupting the food industry by expanding its network of cloud kitchens, introducing new brands, and leveraging emerging technologies. With the increasing demand for convenient and affordable food options, Rebel Foods is well-positioned to capture a significant market share. By leveraging its data-driven approach, operational efficiency, and customer-centric focus, Rebel Foods is poised to revolutionize the industry and shape the future of food delivery.
Rebel Foods has emerged as an industry leader, redefining the restaurant experience through its innovative approach to cloud kitchens. With its mission to make great food accessible to all, Rebel Foods has successfully created a diverse range of culinary options that cater to various tastes and preferences. Through its relentless focus on quality, convenience, and technological innovation, Rebel Foods is poised to make a significant impact in the market and revolutionize the way people experience and enjoy food.
READ MORE:
India's Flourishing Unicorn Startups: A Growing List of 108 and Counting
Fueling India's Startup Revolution: 30 Leading Investors Driving Innovation and Growth
To get more updates, Follow us on Facebook, Twitter, Instagram and LinkedIn