Matrix Partners, Binny Bansal, and Keki Mistry Invest $9 Million in Travel Fintech Startup Scapia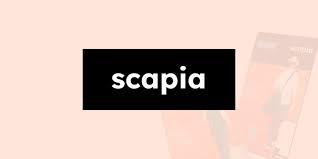 Scapia, a credit card and travel rewards platform, has secured $9 million in a seed funding round led by Matrix Partners India. Tanglin Venture Partners and Binny Bansal's 3STATE Ventures also participated in the funding round. This marks the second time that Matrix, Tanglin, and 3STATE have invested in a venture led by Anil Goteti, the former Senior Vice President of Flipkart. Their previous investment was in Goteti's first company, Protonn, which unfortunately ceased operations less than a year after raising funds. Angel investor Keki Mistry, the CEO of HDFC Ltd, also contributed to Scapia's seed round.
Goteti, a seasoned professional in the consumer tech industry, will utilize the raised capital to expand Scapia's operations and enhance its technological capabilities. Recently, the Bengaluru-based startup unveiled a co-branded digital credit card for travelers in collaboration with the Federal Bank. Through their in-house app, customers can conveniently track their credit card expenditures and earn coins on transactions. These coins can then be redeemed for hotel and flight bookings within the same app. Scapia generates revenue through its co-branded partnership with the Federal Bank, relying on a revenue-sharing agreement and fees from partner brands for bookings.
Vikram Vaidyanathan, the Managing Director of Matrix India, expressed enthusiasm about backing Anil Goteti for the second time as he embarks on a new venture with the Scapia team. Vaidyanathan highlighted Scapia's ability to create a user journey that facilitates unique travel experiences through a fintech product suite, combining both the travel and financial sectors. He further emphasized the enormous potential he sees for Scapia, citing the fact that less than 5% of the population currently possesses credit cards in India, while projections indicate that the country will have 200 million credit cards in circulation by 2030.
With the support of Matrix Partners, Binny Bansal, Keki Mistry, and other investors, Scapia is well-positioned to seize the opportunities in India's growing travel and fintech markets. The fresh funding will fuel the company's expansion plans and enable it to provide innovative solutions to a wider customer base, revolutionizing the way people experience travel and manage their finances.
Golden Sparrow Launches India-Focused VC Fund to Support SaaS and AI Startups
To get more updates, Follow us on Facebook, Twitter and Instagram.