Golden Sparrow Launches India-Focused VC Fund to Support SaaS and AI Startups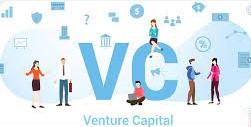 In a bid to tap into India's thriving startup ecosystem, Golden Sparrow, a micro venture capital firm based in the United States, has announced the launch of a specialized fund dedicated to investing in artificial intelligence (AI) and software-as-a-service (SaaS) startups in the country. The fund, led by Rishaad Currimjee as the General Partner, has successfully raised $6 million in its first close, with a target final size of $8 million. Joining Currimjee as partners in the fund are Michael Marmor and Anand Rao. Notably, Golden Sparrow has already made its inaugural investment in Sentra.world, injecting $200,000 into the SaaS startup focusing on the environmental, social, and governance (ESG) segment. Furthermore, Currimjee has made personal investments in 12 AI and SaaS startups.

Currimjee expressed his belief in the potential of the Indian market, stating, "India will be the birthplace of category-defining companies in AI and SaaS, which are the primary focus areas of our fund." Golden Sparrow aims to finalize the India-dedicated fund by the third quarter of 2023. The fund's limited partners include prominent executives from technology firms, startup founders, and family offices. Notably, the venture capital firm highlights that more than 20% of the limited partners in the fund are women.
Within the current funding landscape, early-stage investments have seen the most activity, particularly at the seed, pre-Series A, and Series A stages. Among the various sectors, SaaS has garnered significant attention from investors. According to a report by Chiratae Ventures, a venture capital fund, and Zinnov, a strategy consulting firm, the Indian SaaS industry is projected to generate approximately $26 billion in revenue by 2026.
Golden Sparrow's foray into India's startup ecosystem comes at a time when the country's tech landscape is experiencing rapid growth and innovation. With its focus on AI and SaaS startups, the firm aims to identify and support emerging companies that have the potential to become industry leaders in these sectors. As the final close of the fund approaches, the anticipation grows regarding the impact Golden Sparrow's investments will have on the Indian startup ecosystem and its contribution to the country's overall economic growth.
Micron Supercharges India's Semiconductor Ambitions with $825M Investment in Gujarat Chip Facility
To get more updates, Follow us on Facebook, Twitter and Instagram.