GeekLurn CEO Arrested for Alleged Educational Loan Fraud, Shakes Confidence in EdTech Sector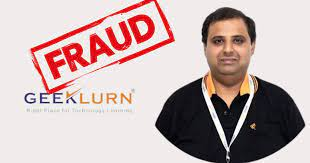 The CEO of Bengaluru-based edtech company GeekLurn has been apprehended on charges of defrauding thousands of students who enrolled in their data science courses. Kamalapuram Srinivas Kalyan, the CEO of GeekLurn, stands accused of raising educational loans in students' names and misusing the funds, affecting an estimated 2,000 students. The Bengaluru Police estimates that the total misappropriated amount reaches INR 18 crore ($2.5 million).
According to officials cited by the Indian Express, the fraudulent scheme targeted approximately 2,000 students, with each student's loan surpassing INR 2 lakh. Kamalapuram Srinivas Kalyan, the founder and managing director of GeekLurn, has been arrested. His LinkedIn profile reveals his involvement with three other companies affiliated with the GeekLurn brand: GeekLurn HR, a human resources platform; GeekLurn Asia, a now-defunct Singapore-based entity; and GeekLurn AI, an AI platform. The CFO, Raman PC, and the operations head, Aman, who are also implicated in the case, are yet to be apprehended.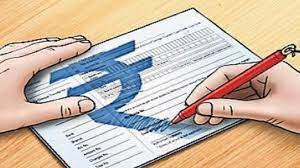 The scam's modus operandi allegedly involved GeekLurn securing loans in students' names as course fees. According to a LinkedIn post from one affected student, GeekLurn was responsible for paying the loan instalments and depositing the loan EMIs in the student's account under the guise of a "scholarship" until the student found employment. However, GeekLurn ceased making payments after two months, leaving the students burdened with the loans.
The affected students have also claimed the involvement of non-banking financial companies (NBFCs) such as Aditya Birla Finance and LiquiLoans in the fraudulent activities. However, these claims are yet to be verified.
Deputy Commissioner of Police P Krishnakanth revealed that the fraud extended to neighboring states, with authorities from Maharashtra and Andhra Pradesh seeking custody of the main accused.
This incident further erodes confidence in the Indian edtech sector, which has experienced a significant decline in funding. Inc42 data indicates that Indian edtech startups raised only $6.2 million in May 2023, marking an 82% decrease compared to the previous year's nearly $35 million.
As the investigation unfolds, the arrest of the GeekLurn CEO underscores the importance of exercising caution when dealing with educational loans and highlights the need for stricter regulations to safeguard students from fraudulent activities within the edtech industry.
ALSO READ: https://startupmagazine.in/indian-cricketer-shikhar-dhawan-backs-snack-brand-tagz-foods-embarks-on-a-healthy-partnership/