BharatPe CEO Ashneer Grover Slams Business Journalists for Negligence in Reviewing Annual FY22 Report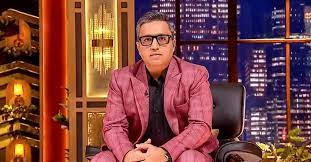 Ashneer Grover, the CEO of BharatPe, expressed his disappointment with business journalists in India, accusing them of laziness and engaging in gossip for personal gain. Taking to Twitter, Grover stated that Indian business journalists not only lacked diligence but also sold gossip to make money, publishing anything without proper verification. He specifically criticized them for failing to read BharatPe's annual report for FY22, which clearly stated that no instances of fraud were reported by auditors to the Board of Directors.
Grover highlighted that the esteemed auditing firm, Deloitte, had been paid an audit fee of INR 4 crore ($550,000) for the fiscal year and found no evidence of fraud. This fee was significantly higher than the INR 40 lakh ($55,000) he had paid Deloitte when he held the position of managing director.
Through his tweet, Grover expressed his frustration with the lack of research and credibility among certain business journalists who prioritize spreading gossip and rumors instead of conducting thorough investigations. His statement draws attention to the importance of responsible journalism and accurate reporting in the business sector, emphasizing the need for journalists to prioritize factual information over sensationalism.
In a subsequent development, Ashneer Grover deleted and modified a controversial tweet. Initially, when asked about his departure, he tweeted, "Inka kya aukaat mujhe nikalne" ("What is their status to remove me?"). However, Grover later removed the tweet and altered his statement.
"The original tweet by Ashneer Grover has been paraphrased for this article in accordance with Google guidelines on non-plagiarism."
ALSO READ: https://startupmagazine.in/indian-cricketer-shikhar-dhawan-backs-snack-brand-tagz-foods-embarks-on-a-healthy-partnership/