Dailyhunt: Transforming News and Entertainment with Innovation and Diversity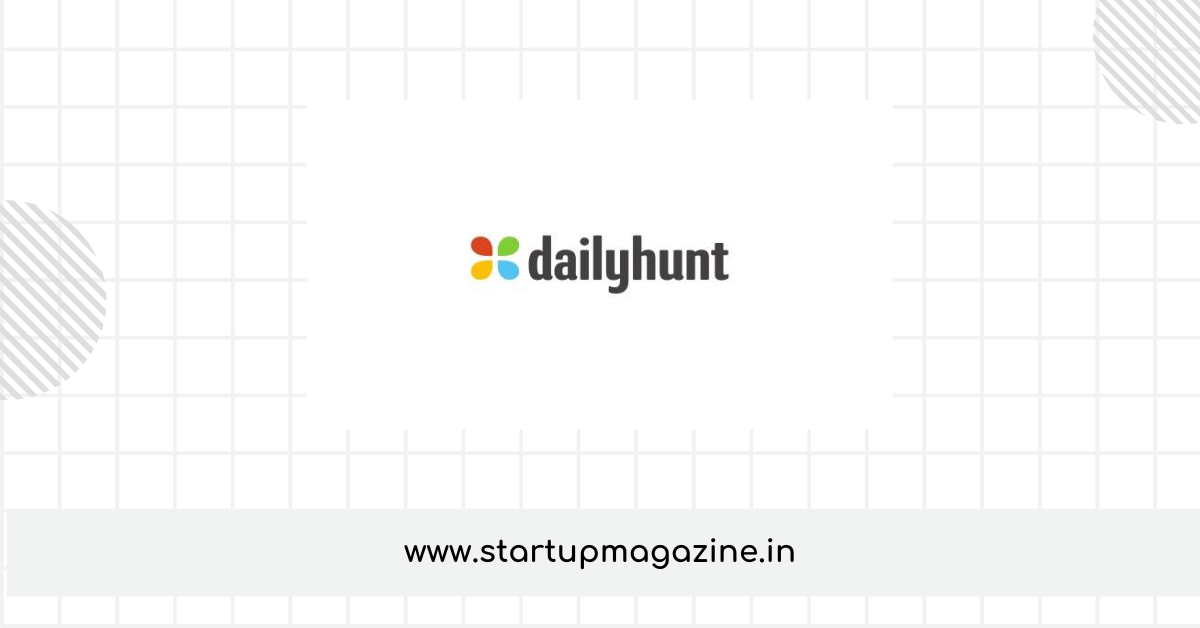 Dailyhunt, an Indian startup founded in 2009, has emerged as a game-changer in the news and entertainment industry by revolutionizing the way people consume content in multiple regional languages. With its groundbreaking solutions and commitment to diversity, Dailyhunt has established itself as a leading digital news aggregation platform. This article explores the company's mission, vision, key products/services, unique value proposition, target market, notable achievements, founding story, team, company culture, growth trajectory, funding, partnerships, future plans, and how Dailyhunt is poised to make a significant impact and revolutionize the industry.
Overview:
| Aspect | Details |
| --- | --- |
| Founded | 2009 |
| Headquarters | Bengaluru, India |
| Industry | News and Entertainment |
| Business Model | Digital news aggregation and content platform |
| Founders | Virendra Gupta |
| Funding | Raised over $410 million (as of 2021) |
| Website | dailyhunt.in |
Mission and Vision:
Dailyhunt's mission is to connect people with the news and content they care about, regardless of their preferred language or region. The company aims to empower users by providing access to a wide range of high-quality news and entertainment content in their native languages. Dailyhunt's vision is to bridge the information gap and foster a digitally inclusive society by catering to the diverse linguistic needs of Indian users.
Key Products/Services:
Dailyhunt operates as a digital news aggregation and content platform, offering a diverse range of news articles, videos, and other forms of content in multiple regional languages. The platform curates content from various sources, including popular newspapers, TV channels, blogs, and independent content creators. Users can access this content through Dailyhunt's website and mobile app, which are available on both iOS and Android platforms.
Unique Value Proposition:
Dailyhunt's unique value proposition lies in its ability to provide users with localized and personalized news and entertainment content in multiple regional languages. By leveraging advanced algorithms and machine learning, the platform delivers relevant content that caters to individual preferences and interests. Dailyhunt's focus on linguistic diversity sets it apart from other news platforms and ensures that users have access to information in their preferred language.
Target Market:
Dailyhunt primarily targets users in India, where linguistic diversity is a significant factor. The platform caters to individuals who prefer consuming news and entertainment content in regional languages rather than English. By addressing the linguistic needs of this vast user base, Dailyhunt has tapped into an underserved market and gained a strong foothold.
Notable Achievements:
Since its inception, Dailyhunt has achieved remarkable milestones. The platform has garnered a massive user base, with millions of users accessing its content daily. Dailyhunt's success lies in its ability to bridge the language barrier and make information accessible to a wide range of users. The company's recognition as a leading player in the news aggregation space and its numerous awards highlight its notable achievements.
Founding Story, Team, and Company Culture:
Dailyhunt was founded by Virendra Gupta, a visionary entrepreneur who recognized the need for localized news content in regional languages. Gupta's aim was to democratize access to information and empower individuals by breaking language barriers. The company's team consists of talented professionals from diverse backgrounds, including technology, content curation, and marketing, all united by a shared passion for providing quality content to users.
Dailyhunt's company culture revolves around innovation, inclusivity, and diversity. The team strives to foster an environment that encourages creativity, collaboration, and continuous learning. The company values its employees and promotes a culture of integrity and social responsibility.
Growth Trajectory, Funding, and Partnerships:
Dailyhunt has experienced significant growth throughout its journey. With an ever-expanding user base and increasing demand for regional language content, the platform has cemented its position as a key player in the industry. Dailyhunt has secured substantial funding from prominent investors, enabling it to invest in technology advancements, content acquisition, and user experience enhancement.
The company has also forged strategic partnerships with leading publishers, media houses, and content creators. These collaborations have enriched Dailyhunt's content offerings and expanded its reach, ensuring a diverse and engaging user experience.
Future Plans and Impact on the Market:
Dailyhunt's future plans revolve around continued innovation and expansion. The company aims to further enhance its technological capabilities, leverage artificial intelligence and machine learning for more personalized content recommendations, and deepen its penetration in the regional language market. Dailyhunt also envisions expanding its services beyond news and entertainment to encompass other areas of user interest.
Dailyhunt's innovative solutions, commitment to diversity, and localized content offerings have positioned it as a disruptor in the news and entertainment industry. By catering to the linguistic preferences of millions of users in India, Dailyhunt is revolutionizing how content is consumed and bridging the information gap. With its remarkable achievements, dedicated team, strategic partnerships, and ambitious plans for the future, Dailyhunt is poised to make a lasting impact and transform the industry by empowering individuals and fostering a digitally inclusive society.
READ MORE:
India's Flourishing Unicorn Startups: A Growing List of 108 and Counting
Fueling India's Startup Revolution: 30 Leading Investors Driving Innovation and Growth
To get more updates, Follow us on Facebook, Twitter, Instagram and LinkedIn