GlobalBees: Revolutionizing E-commerce Aggregation with Innovative Solutions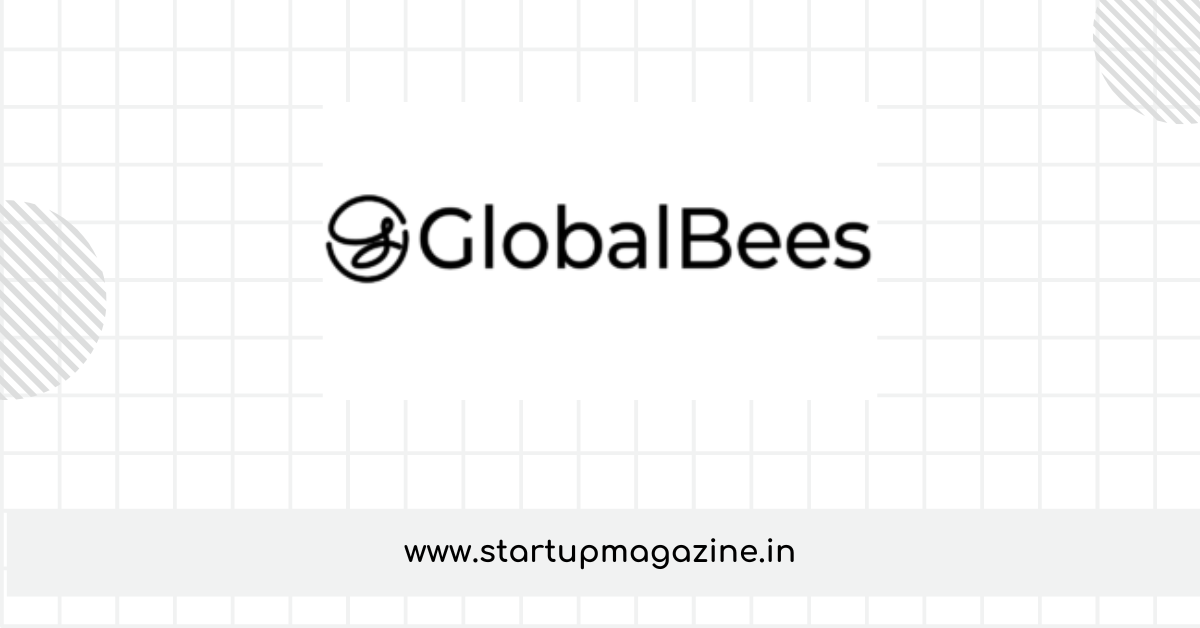 GlobalBees, a Mumbai-based startup founded in 2022, has emerged as a disruptive force in the e-commerce industry, revolutionizing the way digital-first consumer brands operate and scale. With its groundbreaking solutions and visionary approach, GlobalBees is reshaping the landscape of online retail. This article delves into the company's mission, key products/services, unique value proposition, target market, notable achievements, founding story, team, company culture, growth trajectory, funding, partnerships, and future plans. It also highlights how GlobalBees is poised to make a significant impact and revolutionize the industry.
Overview:
| Company Name | GlobalBees |
| --- | --- |
| Founded | 2022 |
| Headquarters | Mumbai, India |
| Industry | E-commerce |
| Business Model | Aggregator of digital-first consumer brands |
| Founders | Nitin Agarwal, Supam Maheshwari, and Vaibhav Aggarwal |
| Funding | Raised over $150 million (as of 2023) |
| Website | globalbees.com |
Mission and Vision:
GlobalBees' mission is to empower emerging consumer brands by providing them with the resources, expertise, and scale required to succeed in the competitive e-commerce market. The company envisions creating a comprehensive ecosystem that fosters growth, innovation, and collaboration among digital-first brands.
Key Products/Services:
GlobalBees operates as an e-commerce aggregator, bringing together a diverse range of digital-first consumer brands under its umbrella. It offers a suite of services that includes technology infrastructure, warehousing and fulfillment, digital marketing, brand management, and access to a wide network of distribution channels. By leveraging these services, GlobalBees enables brands to expand their reach, enhance operational efficiency, and accelerate growth.
Unique Value Proposition:
GlobalBees' unique value proposition lies in its ability to provide end-to-end solutions for emerging consumer brands. By streamlining operations and offering a robust infrastructure, the company enables brands to focus on product development, marketing, and customer engagement. GlobalBees' expertise in e-commerce and its extensive network of partners position it as a strategic partner for brands seeking to scale rapidly.
Target Market:
GlobalBees caters to digital-first consumer brands across various sectors, including fashion, beauty, personal care, home essentials, and more. The company identifies brands that exhibit high growth potential and are looking to scale their operations. By offering a comprehensive suite of services, GlobalBees empowers these brands to tap into the vast e-commerce market and establish a strong online presence.
Notable Achievements:
Since its inception, GlobalBees has achieved significant milestones. The company has successfully raised over $150 million in funding from prominent investors, demonstrating confidence in its disruptive business model. GlobalBees' strategic partnerships with leading e-commerce platforms and logistics providers have further solidified its position in the market.
Founding Story, Team, and Company Culture:
GlobalBees was co-founded by Nitin Agarwal, Supam Maheshwari, and Vaibhav Aggarwal, industry veterans with a shared passion for e-commerce and a vision to empower emerging consumer brands. Nitin Agarwal brings his extensive experience in building and scaling e-commerce businesses, while Supam Maheshwari and Vaibhav Aggarwal contribute their deep expertise in technology and operations.
The company culture at GlobalBees is characterized by innovation, collaboration, and a customer-centric approach. The team comprises talented professionals from diverse backgrounds who are united by a common drive to revolutionize the e-commerce industry.
Growth Trajectory, Funding, and Partnerships:
GlobalBees has experienced rapid growth since its inception. Its disruptive business model and focus on enabling brands to scale have attracted substantial funding, with over $150 million raised to date. This financial support has allowed the company to invest in technology, infrastructure, and talent, fueling its expansion and market impact.
GlobalBees has forged strategic partnerships with leading e-commerce platforms, logistics providers, and digital marketing agencies. These partnerships enable the company to offer seamless integration and access to a broad customer base, further enhancing the value it provides to its partner brands.
Future Plans and Impact on the Market:
Looking ahead, GlobalBees aims to consolidate its position as a leading e-commerce aggregator and expand its services globally. The company plans to invest in technology innovation, enhance its distribution capabilities, and forge strategic alliances with industry leaders. By empowering emerging consumer brands and fostering a vibrant ecosystem, GlobalBees is set to make a significant impact, revolutionizing the e-commerce industry and shaping the future of online retail.
GlobalBees, with its innovative approach, comprehensive suite of services, and disruptive business model, is disrupting the e-commerce industry. By empowering emerging consumer brands and providing them with the necessary resources and scale, GlobalBees is revolutionizing the way digital-first brands operate and grow. With its impressive achievements, strong team, strategic partnerships, and ambitious future plans, GlobalBees is poised to make a lasting impact in the market and redefine the industry's landscape.
READ MORE:
India's Flourishing Unicorn Startups: A Growing List of 108 and Counting
Fueling India's Startup Revolution: 30 Leading Investors Driving Innovation and Growth
To get more updates, Follow us on Facebook, Twitter, Instagram and LinkedIn