BrowserStack: Empowering Developers with Seamless Cross-Browser Testing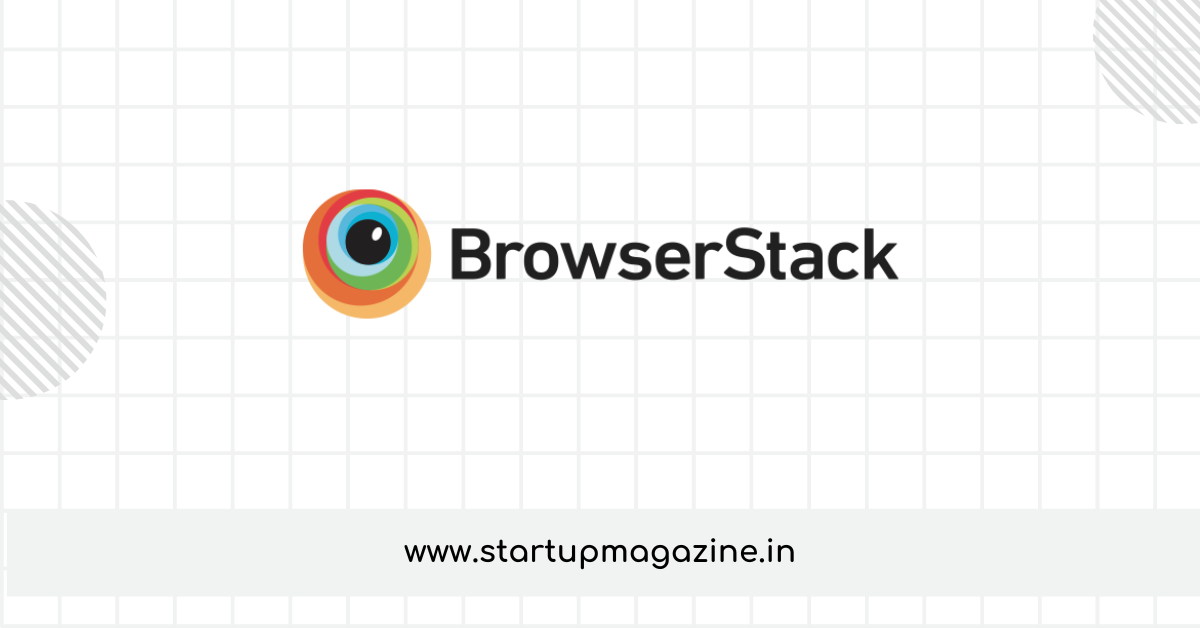 BrowserStack is an innovative startup that has been disrupting the software testing industry with its groundbreaking solutions since its founding in 2011. Headquartered in Mumbai, India, the company provides a comprehensive cross-browser testing platform that empowers developers and QA teams to deliver flawless web and mobile applications. With a mission to make testing effortless and accessible, BrowserStack is revolutionizing the way software is tested across various browsers and devices.
Overview:
| Aspect | Details |
| --- | --- |
| Founded | 2011 |
| Headquarters | Mumbai, India |
| Industry | Software Testing, DevOps |
| Products | Cross-Browser Testing Platform, App Testing, Responsive Testing |
| Founders | Ritesh Arora, Nakul Aggarwal |
| Key Services | Live and Automated Testing on Real Devices and Browsers |
| Key Technologies | Cloud Computing, Virtualization, Test Automation |
| Target Market | Software Developers, QA Engineers, DevOps Teams |
| Funding | BrowserStack has raised funding from several investors and venture capital firms |
| Notable Customers | Microsoft, Amazon, Google, Adobe, Twitter, Netflix, and many more |
| Website | https://www.browserstack.com/ |
Mission and Vision:
BrowserStack's mission is to enable developers to build and test web and mobile applications with ease, ensuring consistent experiences across different platforms. The company envisions a future where software testing is seamless, efficient, and accessible to all developers, leading to improved quality and user satisfaction.
Key Products and Services:
BrowserStack offers a range of key products and services that address the challenges of cross-browser testing. Their cross-browser testing platform allows developers to test their applications on a wide variety of browsers, operating systems, and devices in real-time. Additionally, BrowserStack provides app testing services for mobile applications, ensuring compatibility and functionality across multiple devices. Their responsive testing feature helps developers optimize the responsiveness and performance of their applications on different screen sizes.
Unique Value Proposition:
BrowserStack's unique value proposition lies in its comprehensive platform that offers real device testing in the cloud. By providing access to a vast library of browsers and devices, developers can effortlessly test their applications across various configurations, saving time and resources. The platform's intuitive interface and powerful debugging tools enable developers to identify and resolve issues quickly, resulting in faster time-to-market and improved user experiences.
Target Market:
BrowserStack primarily targets software developers, QA engineers, and DevOps teams who are involved in web and mobile application development. Their solutions cater to businesses of all sizes, from startups to large enterprises, across industries such as e-commerce, technology, finance, and more. BrowserStack's platform is ideal for organizations aiming to streamline their testing processes, ensure cross-platform compatibility, and deliver high-quality applications.
Notable Achievements:
BrowserStack has achieved significant recognition and industry acclaim for its innovative solutions. The company has earned the trust of renowned companies, including Microsoft, Amazon, Google, Adobe, Twitter, Netflix, and many more, who rely on BrowserStack for their testing needs. These partnerships showcase the reliability and effectiveness of BrowserStack's platform in ensuring application quality across diverse environments.
Founding Story, Team, and Company Culture:
BrowserStack was founded by Ritesh Arora and Nakul Aggarwal, two visionary entrepreneurs who identified the challenges faced by developers in cross-browser testing. With a shared passion for simplifying the testing process, they set out to build a platform that would enable developers to test their applications seamlessly.
The BrowserStack team consists of experienced professionals in software engineering, quality assurance, and customer support. Their diverse backgrounds and expertise contribute to the company's success in delivering cutting-edge solutions and excellent customer service. BrowserStack nurtures a culture of innovation, collaboration, and continuous learning, with a strong focus on customer satisfaction.
Growth Trajectory, Funding, and Partnerships:
BrowserStack has experienced remarkable growth since its inception, expanding its customer base and global presence. The company has received funding from prominent investors and venture capital firms, enabling them to invest in product development, infrastructure, and customer support.
BrowserStack's strategic partnerships with industry leaders have further propelled their growth and market reach. Collaborations with major tech companies have strengthened their position as a trusted testing platform, while integrations with popular development tools have enhanced the developer experience. These partnerships and integrations have positioned BrowserStack as a leader in the software testing industry.
Future Plans and Impact on the Industry:
BrowserStack's future plans revolve around continuous innovation and expansion. The company aims to further enhance its platform by incorporating emerging technologies, such as artificial intelligence and machine learning, to provide advanced testing capabilities and automation. They also plan to expand their device and browser coverage to ensure comprehensive testing for developers worldwide.
BrowserStack's impact on the industry is significant. By streamlining cross-browser testing and providing access to real devices in the cloud, they are empowering developers to focus on building quality applications rather than worrying about compatibility issues. BrowserStack's innovative solutions are revolutionizing the way software testing is approached, saving time, effort, and resources for developers and organizations alike. With their commitment to excellence, strong industry partnerships, and a customer-centric approach, BrowserStack is poised to make a significant impact and drive the future of software testing.
READ MORE:
India's Flourishing Unicorn Startups: A Growing List of 108 and Counting
Fueling India's Startup Revolution: 30 Leading Investors Driving Innovation and Growth
To get more updates, Follow us on Facebook, Twitter, Instagram and LinkedIn