Zeta: Transforming Employee Benefits with Innovative Fintech Solutions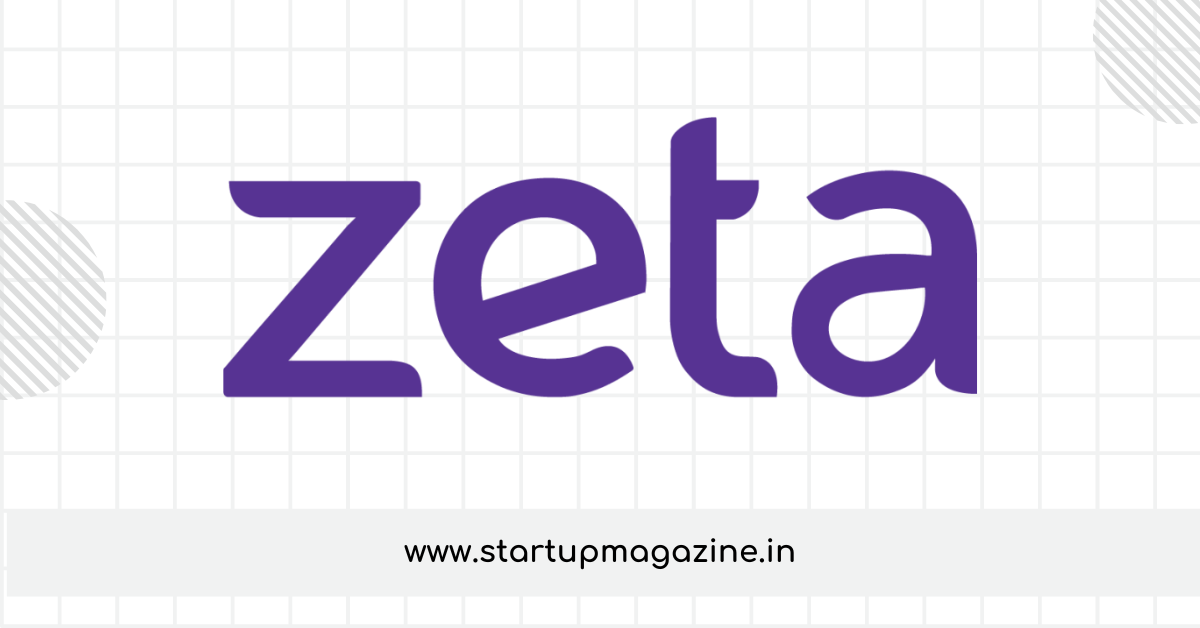 Zeta is an innovative startup that has been disrupting the fintech industry with its groundbreaking solutions since its founding in 2015. Headquartered in Bengaluru, India, the company is revolutionizing the way employee benefits are managed and delivered. With a mission to simplify and enhance the employee experience through digital solutions, Zeta is transforming the traditional landscape of corporate benefits.
Overview:
| Aspect | Details |
| --- | --- |
| Founded | 2015 |
| Headquarters | Bengaluru, India |
| Industry | Fintech, Employee Benefits |
| Products | Zeta Tax Benefits, Zeta Optima, Zeta Super Card, Zeta Perks |
| Founders | Bhavin Turakhia, Ramki Gaddipati |
| Key Services | Digital employee benefits solutions, Prepaid and corporate cards, Tax optimization |
| Key Technologies | Mobile apps, Payment processing, Cloud computing |
| Target Market | Corporations, Employers, Employees |
| Funding | Zeta has raised significant funding rounds, including investments from Sodexo and several venture capital firms |
| Awards and Recognitions | Deloitte Technology Fast 50 India, NASSCOM Emerge 50, Financial Express Innovation Award, and more |
| Website | https://www.zeta.tech/ |
Founding Story and Team:
Zeta was founded by Bhavin Turakhia and Ramki Gaddipati, two visionary entrepreneurs with a deep understanding of the fintech space. Recognizing the complexities and inefficiencies of traditional employee benefit programs, they set out to reimagine the way benefits are offered and utilized. With a focus on leveraging technology to streamline processes, increase transparency, and empower employees, Zeta was born.
The Zeta team comprises talented professionals from diverse backgrounds, including technology, finance, and customer experience. Their expertise and passion for innovation have been instrumental in driving Zeta's success and industry disruption.
Mission and Vision:
Zeta's mission is to simplify and digitize employee benefits, making them more accessible, personalized, and convenient. The company envisions a future where every employee can effortlessly manage and utilize their benefits, leading to improved financial wellness and enhanced job satisfaction.
Key Products and Services:
Zeta offers a range of key products and services that redefine the employee benefits experience. Their flagship product, Zeta Tax Benefits, simplifies the process of managing tax-saving reimbursements for employees and employers. Zeta Optima provides a digital platform for managing flexible spending accounts, meal vouchers, and other benefits. The Zeta Super Card combines corporate cards, meal cards, and fuel cards into a single, secure solution. Additionally, Zeta Perks offers exclusive discounts and offers for employees through a digital rewards platform.
Unique Value Proposition:
Zeta's unique value proposition lies in its ability to provide a seamless, digital platform that simplifies and consolidates employee benefits. By leveraging mobile apps, cloud computing, and secure payment processing, Zeta offers employees and employers a unified and user-friendly experience. The company's solutions increase convenience, transparency, and customization, empowering employees to make the most of their benefits while enabling employers to streamline administration and compliance.
Target Market:
Zeta primarily targets corporations, employers, and employees across various industries. Their solutions cater to companies of all sizes, from small businesses to large enterprises. Zeta's digital employee benefits platform is suitable for organizations looking to enhance the employee experience, simplify benefit administration, and promote financial wellness among their workforce.
Notable Achievements:
Zeta has garnered significant recognition for its innovative solutions and industry impact. The company has been honored with prestigious awards such as the Deloitte Technology Fast 50 India, NASSCOM Emerge 50, and the Financial Express Innovation Award. These accolades highlight Zeta's commitment to driving innovation and transforming the employee benefits landscape.
Growth Trajectory, Funding, and Partnerships:
Zeta has experienced remarkable growth since its inception, expanding its customer base and market presence. The company has secured significant funding from investors, including investments from Sodexo and various venture capital firms. This funding has enabled Zeta to invest in research and development, expand its product offerings, and fuel its global expansion plans.
Zeta has also formed strategic partnerships with leading companies and financial institutions. These partnerships have strengthened Zeta's market position, enhanced its product offerings, and facilitated collaborations to deliver comprehensive employee benefits solutions. By leveraging these partnerships, Zeta continues to innovate and provide value to its customers.
Company Culture and Future Plans:
Zeta fosters a culture of innovation, agility, and customer-centricity. The company values teamwork, creativity, and continuous learning. Zeta's team is dedicated to delivering exceptional customer experiences, driving product innovation, and staying ahead of industry trends.
Looking ahead, Zeta aims to further expand its market reach, enhance its product portfolio, and drive industry-wide adoption of digital employee benefits solutions. The company plans to leverage emerging technologies, such as artificial intelligence and machine learning, to provide even more personalized and data-driven experiences for employees. With a customer-centric approach, strong industry partnerships, and a visionary leadership team, Zeta is poised to make a significant impact in the market and revolutionize the way employee benefits are managed and experienced.
Zeta is transforming the employee benefits landscape with its innovative fintech solutions. By simplifying and digitizing the administration of employee benefits, Zeta empowers organizations to enhance the employee experience, promote financial wellness, and streamline benefit operations. With its mission-driven approach, notable achievements, strategic partnerships, and a forward-thinking team, Zeta is well-positioned to make a significant impact in the market and revolutionize the way employee benefits are perceived, utilized, and valued. Through continuous innovation and a customer-centric focus, Zeta is reshaping the future of employee benefits and contributing to the overall well-being and satisfaction of employees worldwide.
READ MORE:
India's Flourishing Unicorn Startups: A Growing List of 108 and Counting
Fueling India's Startup Revolution: 30 Leading Investors Driving Innovation and Growth
To get more updates, Follow us on Facebook, Twitter, Instagram and LinkedIn