Former Amazon and Uber VP Adrian Agostini has joined Booster, formerly known as Booster Fuels, as chief revenue officer. He was most recently the Chief Revenue Officer at Zume, a sustainable packaging firm.
Agostini, who is based in Seattle, worked at Oracle for more than 15 years before joining Amazon. He was the worldwide head of sales for UberEats at Uber, where he was in charge of enrolling restaurants to the meal delivery network.
Booster was founded in Seattle by Frank Mycroft, a former Boeing engineer, and is now headquartered in San Mateo, California.
Individual and fleet vehicles are refuelled by Booster's mobile gasoline delivery services, which use patented trucks. After Washington state legislators adopted a bill enabling mobile fuelling, the company began its service in the Seattle area two years ago and tested a consumer version earlier this year.
Renewable Energy Group and the company recently established a cooperation to expand the company's renewable and biodiesel fuel supplies. Renewable Energy Group, a biofuel producer, also invested in Booster in an unknown amount. Madrona Venture Group, Vulcan Capital, and Maveron, all based in Seattle, are also investors.
Additional executive appointments headquartered outside of the Pacific Northwest were also announced by the company:
*Jason Godley has been promoted to the position of president.
*Jered Newell, a former executive at Impossible Foods, has been named VP of Finance.
*In July, Amy O'Neil was hired as COO.
*Vikas Gahlan, a long-time ChargePoint engineering leader, has been promoted to vice president of engineering.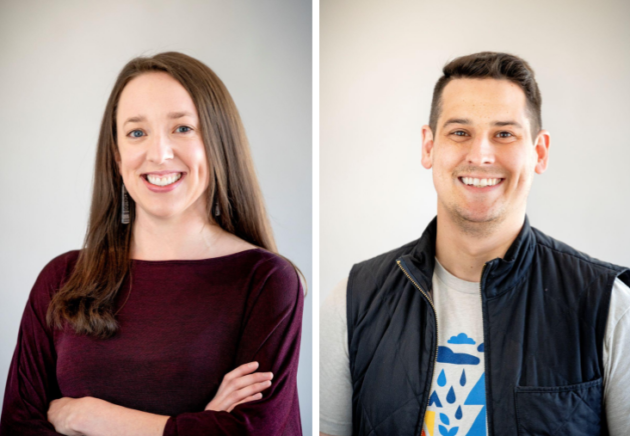 Kelsey Klevenberg. (Left) Elizabeth Frank (Middle) and Rhae Adams. (Right)
Kelsey Klevenberg, formerly of Zipwhip, is currently the head of sales and growth at Route Line, a pre-launch "adventure vehicle" firm.
He was most recently a senior director at augmented reality firm Taqtile and the head of new business development for Washington and Hawaii at Indian budget hotel startup OYO.
Elizabeth Frank has been elevated to chief scientist, and Rhae Adams has been promoted to chief operational officer at Seattle-based First Mode.
Frank worked as a senior applied planetary scientist most recently. Adams, a co-founder of First Mode and a board member, was most recently the GM of the Americas. Both worked for Planetary Resources, an asteroid mining company that went out of business in 2018, causing a group of employees to join First Mode.
A hydrogen-powered mining vehicle that might become one of the world's largest zero-emissions vehicles, a hydrogen-powered race truck for the Baja 1000, and deep space hardware for NASA are among the engineering firm's projects.
Anglo American, a major mining firm, announced a multi-year deal and a $8.5 million investment in the company in October. First Mode today employs over 150 people worldwide, with aims to increase that number by 2022.