Amagi: Transforming Television Advertising with Innovative Solutions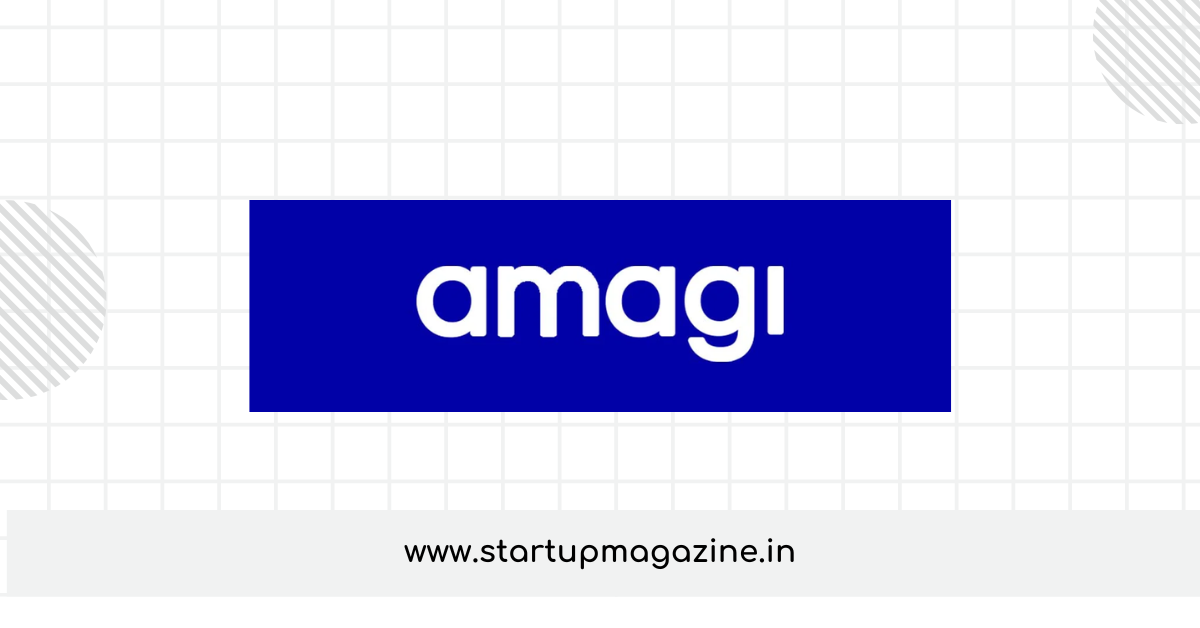 Amagi, a dynamic startup, is causing a stir in the advertising industry with its groundbreaking solutions. The company's mission is to simplify and enhance the television advertising experience for both advertisers and broadcasters, ultimately reshaping the way ads are delivered and managed on a global scale.
overview:-
| Company Name | Amagi |
| --- | --- |
| Industry | Advertising Technology |
| Founded | 2008 |
| Mission | To simplify and enhance television advertising through innovative solutions |
| Vision | To be the leading cloud-based broadcast technology and services company |
| Key Products/Services | Cloud playout, content delivery, targeted advertising solutions |
| Unique Value Proposition | Cloud-based approach, scalability, flexibility, cost-effectiveness |
| Target Market | Advertisers, agencies, broadcasters worldwide |
| Notable Achievements | Expanded global footprint, serving 2,000+ channels across 40+ countries, industry recognition and awards |
| Founders | Baskar Subramanian, Srividhya Srinivasan, Srinivasan KA |
| Team | Industry veterans, passionate individuals |
| Company Culture | Emphasizes agility, customer-centricity, pushing boundaries |
| Growth Trajectory | Significant expansion, raised funding from prominent investors, strategic partnerships |
| Future Plans | Enhance cloud-based technology, expand global reach, invest in research and development (AI, ML), forge new partnerships |
| Impact | Revolutionizing television advertising industry through innovative, cloud-based solutions |
With a vision to become the leading cloud-based broadcast technology and services company, Amagi offers a range of key products and services. These include cloud playout, content delivery, and targeted advertising solutions. By leveraging cloud technology and advanced algorithms, Amagi ensures the seamless and efficient delivery of ads across various platforms and geographies.
The unique value proposition of Amagi lies in its cloud-based approach, which stands in stark contrast to traditional methods that rely on expensive infrastructure and complex workflows. With Amagi's cloud playout and delivery solutions, scalability, flexibility, and cost-effectiveness are at the forefront. Advertisers gain easy campaign management and targeting capabilities, while broadcasters can streamline operations and maximize content monetization.
Amagi primarily focuses on the television advertising market, serving advertisers, agencies, and broadcasters worldwide. Its innovative solutions empower advertisers to reach their target audience with precision and impact. At the same time, broadcasters can leverage Amagi's technology to enhance their content monetization strategies and provide viewers with personalized advertising experiences.
The achievements of Amagi have been nothing short of remarkable. Since its inception, the company has achieved substantial growth, expanding its global footprint to serve over 2,000 channels across more than 40 countries. Recognized within the industry, Amagi has received numerous awards for its innovative solutions and disruptive approach to television advertising.
The story behind Amagi's founding is rooted in the vision of its founders: Baskar Subramanian, Srividhya Srinivasan, and Srinivasan KA. Drawing on their expertise in broadcast technology and media management, they recognized the need for a more efficient and scalable solution for television advertising. In 2008, Amagi was born, driven by a commitment to transform the advertising landscape and empower advertisers and broadcasters with advanced technology.
At Amagi, a team of industry veterans and passionate individuals work together to drive innovation and excellence. They are dedicated to developing and enhancing Amagi's solutions to meet the evolving needs of their clients. The company culture emphasizes agility, customer-centricity, and a passion for pushing boundaries.
In terms of growth trajectory, Amagi has experienced significant expansion in recent years. By securing substantial funding from prominent investors such as Premji Invest and Mayfield, the company has fueled its growth and innovation. Furthermore, Amagi has established strategic partnerships with leading broadcasters and platforms, solidifying its market presence and enabling seamless integration of its solutions.
Looking ahead, Amagi has ambitious plans for the future. The company aims to continue enhancing its cloud-based technology while expanding its global reach. Investing in research and development will be a priority, with a focus on emerging technologies like artificial intelligence and machine learning. Through these efforts, Amagi intends to drive advanced targeting and optimization capabilities. Additionally, the company seeks to forge new partnerships and collaborations to further revolutionize the advertising industry.
With its cloud-based solutions, commitment to innovation, and dedication to customer success, Amagi is poised to make a significant impact in the market and revolutionize the television advertising industry. By challenging traditional norms and leveraging advanced technology, Amagi sets itself apart as a key player in transforming the delivery, management, and monetization of ads on a global scale.
ALSO READ:-https://startupmagazine.in/games24x7-revolutionizing-gaming-with-innovative-solutions/