Threads App: A Phenomenal Success with Over 100 Million Signups in Just Five Days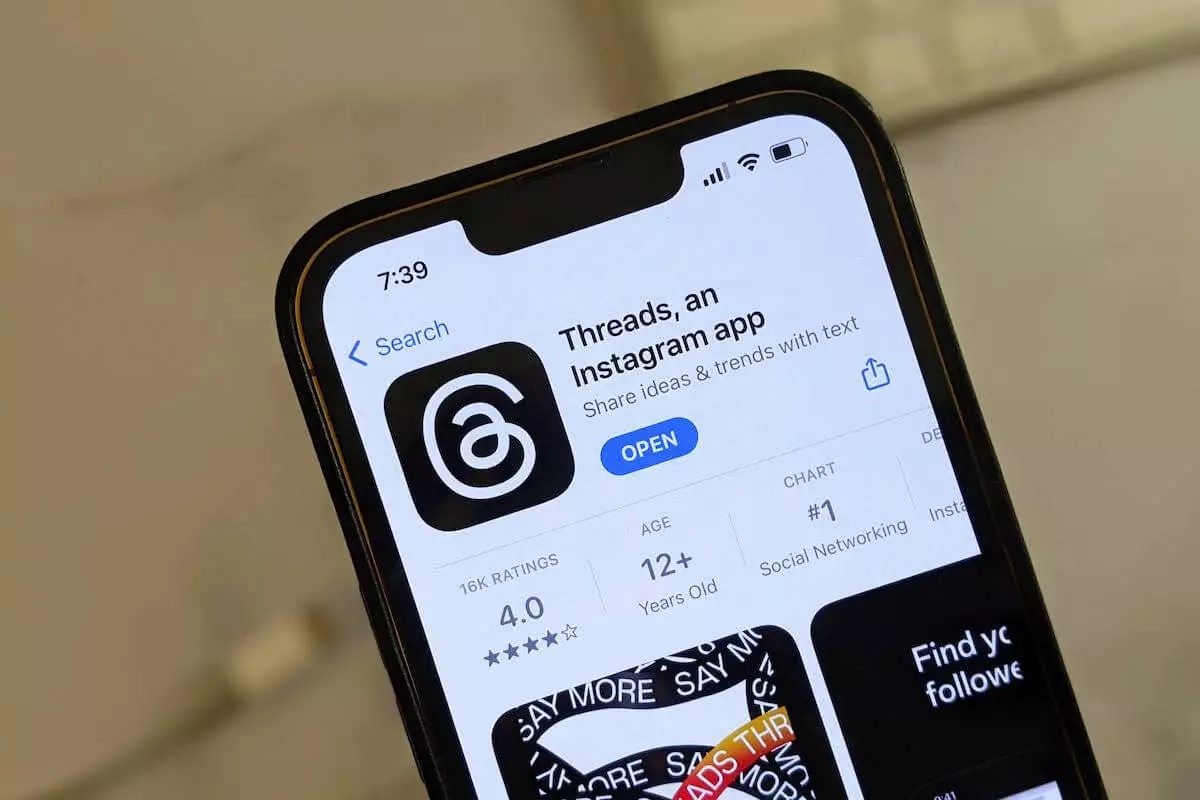 In a groundbreaking achievement, Instagram's latest venture, Threads, has shattered records by surpassing 100 million signups within a mere five days of its launch. The app's rapid growth has left Adam Mosseri, the head of Instagram, astounded and excited about its potential.
Impressive Growth and Future Prospects of Threads Just hours after its launch, Threads gained an astonishing 2 million signups, followed by an impressive 5 million signups within four hours and 10 million registered users within seven hours. By the next morning, the number of users had skyrocketed to over 30 million. It's worth noting that these figures exclude the European Union, where Threads has yet to launch due to privacy concerns.
Meta, the parent company of Instagram, led by CEO Mark Zuckerberg, has high hopes for Threads. While OpenAI's ChatGPT bot previously held the record as one of the fastest-growing consumer products, achieving 10 million daily users in 40 days and 100 million monthly users in nearly two months, Threads has surpassed these milestones within its first month. However, the true challenge lies in retaining these users and keeping them engaged on the platform.
Feature Limitations and Potential Impact Although many users are currently exploring Meta's new text-focused social platform, Threads is still missing some key features. Notably, the app does not support ActivityPub, the protocol used for posts on decentralized networks. Meta has assured users that they are actively working on incorporating this feature but will not fully integrate the app into the fediverse until this integration is complete.
Furthermore, Threads currently lacks a read-only web interface, support for post search, direct messages, hashtags, and a "Following" feed. Additionally, Instagram's content guidelines prohibit nudity on the platform, setting Threads apart from Twitter alternatives like Bluesky that embrace a more open approach.
Nonetheless, achieving over 100 million users within such a short period is a remarkable accomplishment. It solidifies Threads' position as a formidable player in the social media landscape and suggests that the app is here to stay.
As Threads continues to evolve and address its feature limitations, its potential impact on the social media market is immense. With its rapidly growing user base and Meta's commitment to enhancing the app's functionalities, Threads has the potential to become a prominent platform for text-based social interactions. Its success is a testament to the ever-evolving nature of social media and the insatiable appetite of users for new and engaging digital experiences.
"We are thrilled to witness the extraordinary growth of Threads, surpassing 100 million signups within just five days. It showcases the tremendous potential of this text-focused app."
– Adam Mosseri, Head of Instagram
Also read
Startups Embrace Governance Quotient as Key Metric for Success, Says boAt Co-Founder Aman Gupta
To get more updates, Follow us on