Sequoia Capital Reorganises, Launching Peak XV Partners for India and Southeast Asia Investments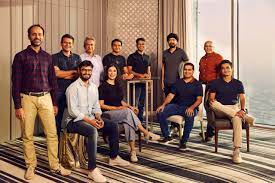 Sequoia Capital, a renowned venture capital firm with a 51-year history, has announced a major restructuring that will result in three independent entities operating under separate brand identities. As part of this reorganisation, Sequoia India & Southeast Asia, the regional division managing an impressive $9.2 billion across 13 funds, will now be known as Peak XV Partners.
The decision to split into distinct firms stems from the divergent strategies pursued by the portfolios, their significant scale, and their market leadership across different geographies. This situation has led to brand confusion and portfolio conflicts, prompting the establishment of fully independent partnerships.
Peak XV Partners, named after the original title for Mount Everest, represents a new chapter for the firm. While building upon the strong foundation established over the past 17 years, Peak XV Partners will maintain its current leadership team and continue to invest from the recently raised funds dedicated to India and Southeast Asia. Notable companies within its portfolio include Zomato, Ola, Oyo Rooms, BYJU's, and Freshworks.
This move aligns with the backdrop of increasing geopolitical tension between China and the United States. Within the India and Southeast Asia region, the establishment of Peak XV Partners follows a series of governance-related challenges faced by several portfolio companies over the past year, including BharatPe, Zilingo, and GoMechanic.
Shailendra Singh, Managing Director of Peak XV Partners, expressed optimism about the new structure, stating, "We are witnessing the emergence of companies from every region with global ambitions. The flexibility provided by this new arrangement will unlock limitless global opportunities and create greater value for our founders and LPs."
Sequoia India & Southeast Asia, now Peak XV Partners, has an impressive track record. Over the course of 17 years, the firm has raised 13 funds and invested in over 400 startups. With 19 successful IPOs and numerous mergers and acquisitions, the firm has achieved exits totaling $4.5 billion thus far. Spearheaded by 11 Managing Directors with an average tenure of over 12 years, its investment team is well-equipped to navigate the ever-evolving investment landscape.
Under its new identity, Peak XV Partners will continue to invest across various stages (seed, venture, growth) and sectors such as SaaS, AI, developer tools, cybersecurity, cloud infrastructure, climate tech, fintech, healthtech, and consumer-focused enterprises. This strategic focus reaffirms their commitment to driving innovation and supporting the growth of groundbreaking businesses in India and Southeast Asia
READ ALSO:
https://startupmagazine.in/aeravti-ventures-to-empower-early-stage-enterprises/