Pixxel Secures $36 Million in Series B Funding to Revolutionise Earth Imaging with Hyperspectral Satellites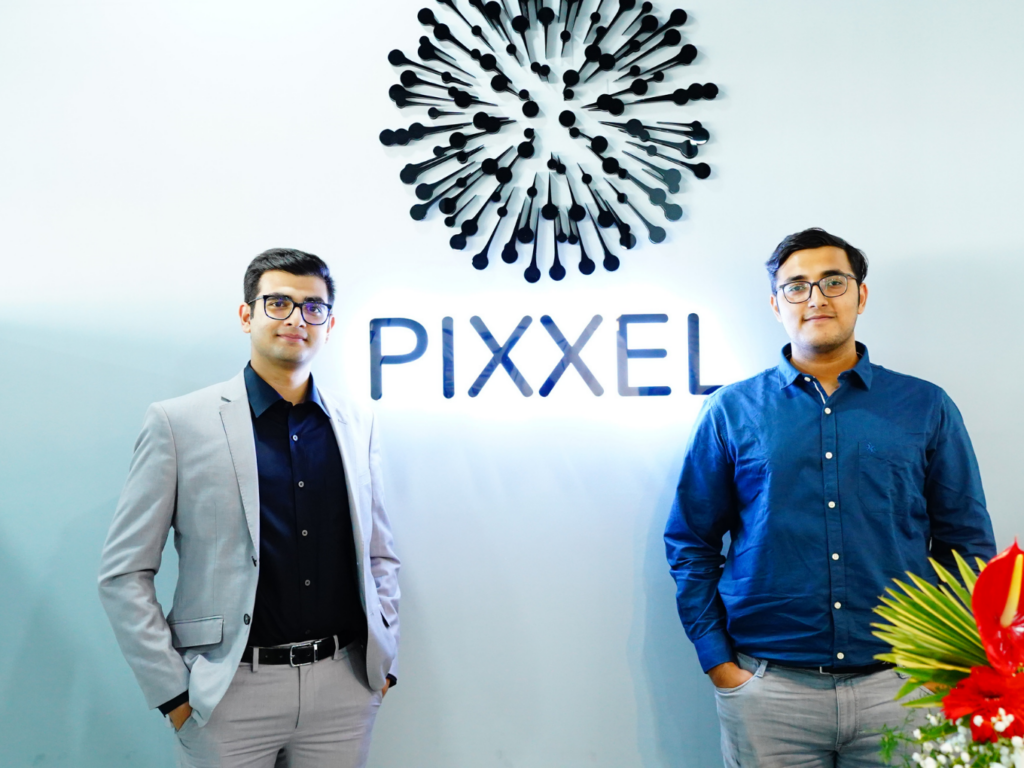 Pixxel, an innovative spacetech startup based in Bengaluru and the first private commercial satellite launcher in India, has successfully raised $36 million in a Series B funding round, with Google leading the investment. The round also saw the participation of Radical Ventures, Lightspeed, Blume Ventures, GrowX, Sparta, and Athera.
"At Pixxel, we believe that the future of our planet lies in our ability to monitor and protect its health precisely. With this round of funding, we are even closer now to realising our mission of building a health monitor for the planet and empowering people around the world to make informed decisions about our collective well-being."
The freshly secured funds will propel Pixxel's mission to develop the world's first and highest-resolution hyperspectral satellite constellation, enabling the delivery of actionable climate insights on a global scale. The funding will also fuel the advancement of Aurora, Pixxel's AI-powered analytics platform, making hyperspectral analysis accessible to a wide range of users. Additionally, the investment will support Pixxel's ambitious plans to launch six satellites in 2024, followed by an additional 18 satellites by 2025.
Pixxel, founded by Kshitij Khandelwal and Awais Ahmed in 2019, stands as a prominent space data company dedicated to building a constellation of cutting-edge hyperspectral earth imaging satellites and the necessary analytical tools to extract valuable insights from the captured data. With the ability to capture images at multiple wavelengths across the electromagnetic spectrum, Pixxel's hyperspectral satellites provide crucial information about the planet's health.
Awais Ahmed, co-founder and CEO of Pixxel, expressed his enthusiasm about the funding and the company's mission. He stated, "At Pixxel, we firmly believe that safeguarding the future of our planet relies on our ability to accurately monitor and protect its health. With this round of funding, we are now one step closer to realizing our mission of building a comprehensive health monitor for the planet, empowering individuals worldwide to make informed decisions about our collective well-being."
Pixxel's satellite data will play a pivotal role in enabling global organizations to monitor various environmental factors with unprecedented accuracy and speed. The data will provide crucial insights on emissions, water pollution, gas leaks, oil spills, soil composition, forest biodiversity, and crop health. The hyperspectral constellation and advanced data analytics platform developed by Pixxel will deliver up to 10 times more information compared to existing multispectral satellites, while increasing the spectral resolution by 50 times.
In 2022, Pixxel experienced significant growth, launching three pathfinder missions into orbit and expanding its customer base by fivefold. The spacetech startup also recently announced a five-year contract with the NRO Commercial Systems Program Office (CSPO) for the Strategic Commercial Enhancements for Commercial Hyperspectral Capabilities program, further cementing its position as an industry leader.
Pixxel's latest funding round marks a major milestone in the evolution of earth imaging technology, as the company continues to push boundaries and revolutionise our understanding of the planet's health.
ALSO READ: https://startupmagazine.in/idesign-market-secures-200k-in-pre-seed-funding-to-propel-growth-in-the-interior-design-industry/