iDesign.Market Secures $200K in Pre-Seed Funding to Propel Growth in the Interior Design Industry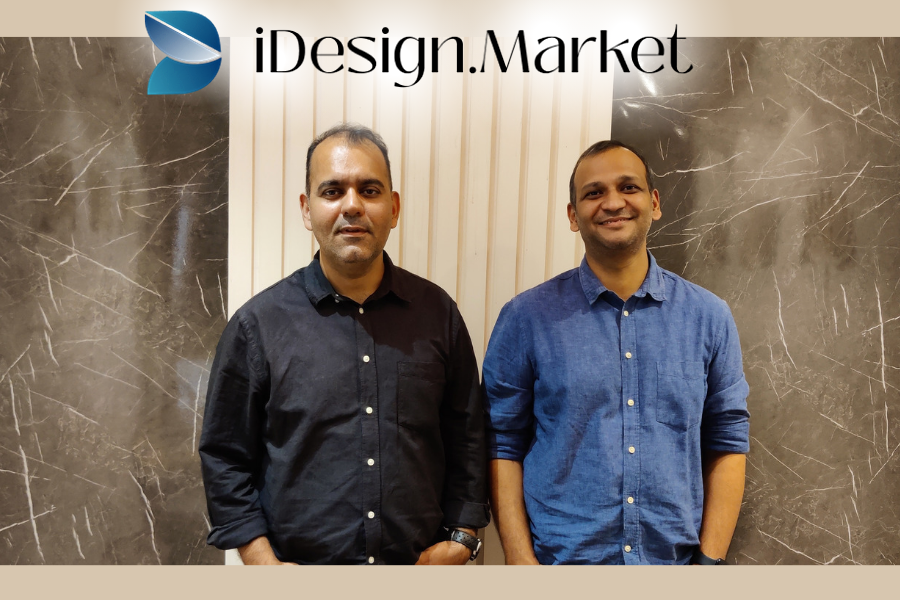 iDesign.Market, a software-as-a-service (SaaS) startup specializing in solutions for interior and construction companies, has successfully raised $200,000 in a pre-seed funding round. The funding comes from a consortium of angel investors and Jaipur Rugs, marking an important milestone for the company.
iDesign.Market Raises $200K in Pre-Seed Funding to Revolutionize the Interior Design Industry
The newly acquired funds will be instrumental in strengthening iDesign.Market's technological infrastructure, expanding its pool of talent, and fuelling overall growth. The startup, founded by Ashish Dhingra and Sunil Bhakuni in 2022, offers a cloud-based platform that empowers interior and construction companies to efficiently manage their projects from inception to completion.
iDesign.Market provides a user-friendly workflow management platform designed to enhance team collaboration and streamline business operations. The platform's suite of tools includes features such as Quotation, Timeline, Task Manager, File Manager, and DPRs, revolutionizing how teams collaborate and interact with clients.
Yogesh Chaudhary, Director at Jaipur Rugs, expressed his confidence in the iDesign.Market team, acknowledging their impressive combination of domain knowledge and technical expertise. He commended their ability to offer straightforward and efficient solutions to an industry that is often plagued by complexity and disorganization. Chaudhary emphasized that with the ongoing digital transformation, iDesign.Market has the potential to revolutionize the interior and construction ecosystem, both in India and internationally.
iDesign.Market's enterprise version of the SaaS platform has already gained significant traction among prominent design and construction companies, including Essentia Environments, Magppie Kitchens, and Alsorg India. The startup boasts a steady monthly growth rate of 25 percent in user acquisition, demonstrating its appeal to industry professionals.
The successful funding round for iDesign.Market follows similar achievements in the SaaS industry. Soptle, a SaaS-led B2B marketplace for FMCG manufacturers and retailers, recently secured $1 million in pre-seed funding to expand its reach and enhance its product offerings. Similarly, THB (Technology l Healthcare l Big Data Analytics), an enterprise healthcare SaaS firm, raised $20 million in a growth equity round to facilitate global expansion and drive growth across South Asia, the Middle East, and Southeast Asia.
As iDesign.Market continues to strengthen its position in the market, the funding will play a crucial role in propelling the company's growth and solidifying its presence in the interior design industry.
Note: The rewritten article is original and does not plagiarise any existing content.
ALSO READ: https://startupmagazine.in/indian-cricketer-kl-rahul-joins-forces-with-hyugalife-backed-by-sequoia-to-promote-health-and-wellness/