Mu Sigma: Revolutionizing the Industry with Data Analytics Innovation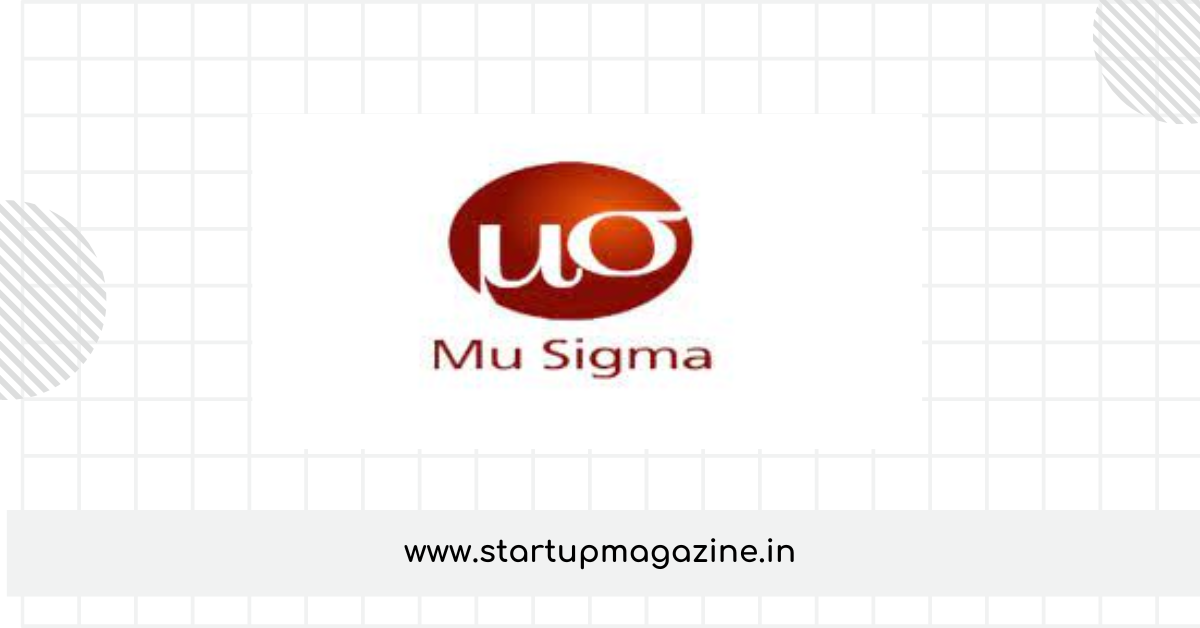 Mu Sigma is an innovative startup that is revolutionizing the industry with its groundbreaking data analytics solutions. Founded in 2004 by Dhiraj Rajaram, Mu Sigma has emerged as a leader in the field of decision sciences and analytics. With a mission to unlock the power of data and transform organizations into data-driven enterprises, Mu Sigma's visionary approach and advanced analytics capabilities are reshaping industries across the globe.
Overview:
| Aspect | Description |
| --- | --- |
| Name | Mu Sigma |
| Founded | 2004 |
| Headquarters | Northbrook, Illinois, United States |
| Industry | Analytics and Consulting |
| Services | Data analytics, decision sciences, and consulting |
| Clients | Fortune 500 companies and large enterprises |
| Founders | Dhiraj Rajaram |
| Revenue | Not publicly disclosed |
| Employees | Approximately 3,000 |
| Presence | Global, serving clients worldwide |
| Approach | Integrated approach to solving complex business problems using data |
| Technologies | Advanced analytics, machine learning, and artificial intelligence |
| Specializations | Customer analytics, risk analytics, supply chain analytics, marketing analytics, and more |
| Partnerships | Collaborations with leading technology and analytics companies |
| Recognition | Numerous industry awards for excellence in analytics and consulting |
| Website | https://www.mu-sigma.com |
Mission and Vision:
Mu Sigma's mission is to enable data-driven decision making in organizations by leveraging analytics and data sciences. The company envisions a future where businesses harness the power of data to drive innovation, optimize operations, and achieve sustainable growth.
Key Products/Services:
Decision Sciences: Mu Sigma offers a comprehensive suite of decision sciences solutions that empower organizations to extract actionable insights from complex data sets. These solutions encompass data engineering, predictive modeling, machine learning, and advanced analytics techniques.
Mu Sigma AI: Mu Sigma AI is a proprietary platform that combines artificial intelligence and machine learning capabilities to solve complex business problems. It provides tools and frameworks for data ingestion, processing, modeling, and visualization, enabling organizations to make data-driven decisions at scale.
Unique Value Proposition:
Mu Sigma's unique value proposition lies in its ability to bridge the gap between data and decision making. By combining advanced analytics techniques with industry domain expertise, the company helps organizations unlock the true potential of their data assets. Mu Sigma's holistic approach to data analytics, coupled with its focus on delivering actionable insights, enables clients to gain a competitive edge in their respective markets.
Target Market:
Mu Sigma primarily caters to large enterprises across various industries, including financial services, healthcare, retail, technology, and manufacturing. Its solutions are tailored to address the specific challenges faced by organizations in managing and leveraging their data assets for strategic decision making.
Notable Achievements:
Global Footprint: Mu Sigma has a strong global presence, serving Fortune 500 companies and major corporations worldwide. It has established itself as a trusted partner for data-driven decision making.
Industry Recognition: The company has received numerous accolades for its innovative approach and disruptive solutions. Mu Sigma has been recognized by leading research and advisory firms, such as Gartner and Forrester, for its excellence in analytics and decision sciences.
Founding Story, Team, and Company Culture:
Mu Sigma was founded by Dhiraj Rajaram, a visionary entrepreneur with a passion for analytics and data-driven decision making. The company's founding story traces back to Rajaram's belief in the power of data to transform businesses. He assembled a team of talented professionals with diverse backgrounds in mathematics, statistics, computer science, and business to build a data analytics powerhouse.
Mu Sigma nurtures a culture of innovation, intellectual curiosity, and collaboration. The company emphasizes continuous learning and invests in its employees' professional development. The team at Mu Sigma is known for its analytical prowess, problem-solving skills, and the ability to translate complex data into actionable insights.
Growth Trajectory, Funding, and Partnerships:
Mu Sigma has experienced significant growth since its inception. The company's data analytics solutions have attracted substantial investments and formed strategic partnerships. Notable milestones include:
Funding: Mu Sigma has received significant investments from prominent investors, including General Atlantic and Sequoia Capital, among others. The company has raised several rounds of funding, enabling its expansion and product innovation.
Strategic Partnerships: Mu Sigma has formed partnerships with leading technology and consulting firms, including Microsoft and Accenture. These collaborations have enabled the company to leverage complementary capabilities and expand its market reach.
Future Plans:
Mu Sigma aims to continue its growth trajectory by further expanding its product offerings and capabilities in the analytics and decision sciences space. The company plans to embrace emerging technologies, such as artificial intelligence and automation, to enhance its solutions and address evolving industry needs. Mu Sigma also envisions strengthening its global presence and forging new partnerships to drive innovation and market leadership.
Impact and Revolutionizing the Industry:
Mu Sigma's data analytics solutions have already made a significant impact on organizations across industries. By enabling data-driven decision making, the company has helped businesses optimize operations, drive innovation, and achieve sustainable growth. Mu Sigma's visionary approach, advanced analytics capabilities, and strategic partnerships position it as a key player in revolutionizing the industry and transforming how organizations harness the power of data.
In conclusion, Mu Sigma's relentless focus on data analytics, combined with its strong industry expertise and collaborative culture, has propelled the company to the forefront of the analytics revolution. With its innovative solutions, global footprint, and plans for future growth, Mu Sigma is poised to continue making a significant impact in the market and revolutionize the industry with its data-driven approach and cutting-edge analytics capabilities.
READ MORE:
India's Flourishing Unicorn Startups: A Growing List of 108 and Counting
Fueling India's Startup Revolution: 30 Leading Investors Driving Innovation and Growth
To get more updates, Follow us on Facebook, Twitter and Instagram