Lenskart: Revolutionizing the Eyewear Industry with Innovative Solutions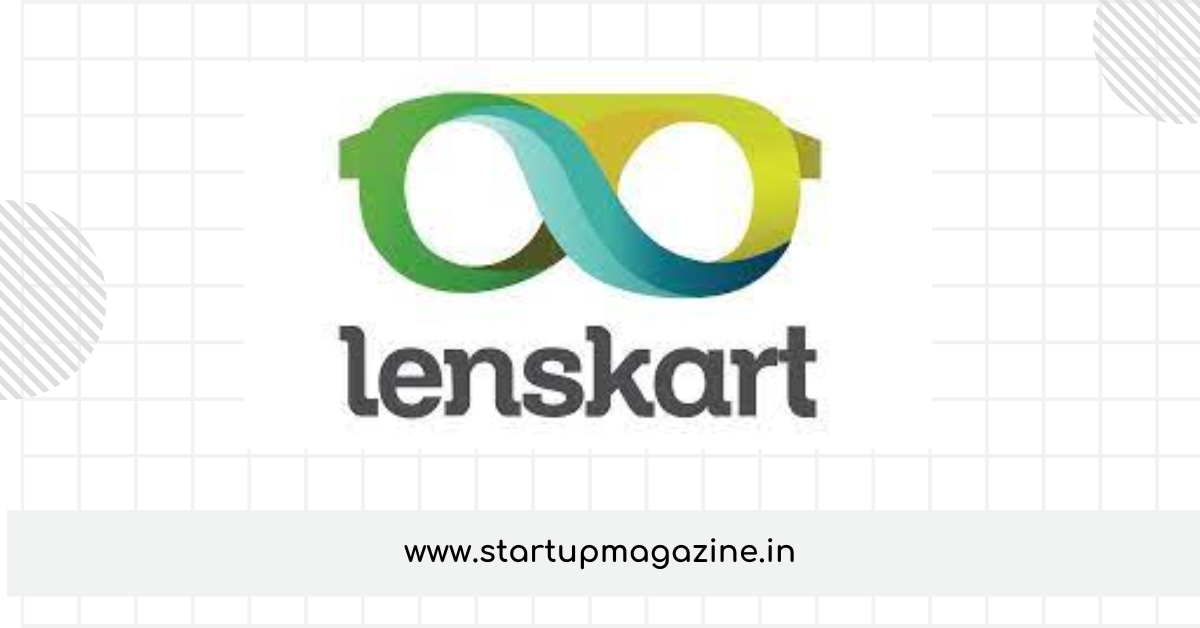 Lenskart is an innovative startup that has been disrupting the eyewear industry with its groundbreaking solutions. With a mission to provide affordable eyewear to every individual, Lenskart is revolutionizing the way people buy and experience glasses. By combining technology, innovation, and a customer-centric approach, Lenskart has become a leading player in the eyewear market, transforming the industry with its unique solutions.
Overview:
| Lenskart | |
| --- | --- |
| Industry | Eyewear Retail |
| Founded | 2010 |
| Headquarters | Faridabad, Haryana, India |
| Founders | Peyush Bansal, Amit Chaudhary, Sumeet Kapahi, Ramneek Khurana |
| Products | Eyeglasses, Sunglasses, Contact lenses, Eyewear accessories |
| Retail Format | Online and Offline (Retail Stores) |
| Website | www.lenskart.com |
| Key Features | Virtual Try-On, Home Eye Check-up, 3D Try-On |
| Unique Selling Point | Largest online eyewear retailer in India |
| Delivery Locations | India and select international locations |
| Retail Stores | Over 700 stores across India |
| Manufacturing Unit | State-of-the-art manufacturing unit in Delhi, India |
| Partnerships | Tie-ups with leading eyewear brands and manufacturers |
| Technology Integration | AI-powered tools for personalized recommendations |
| Mobile App | Available for iOS and Android |
| Social Media Presence | Active on Facebook, Instagram, Twitter, and YouTube |
Mission and Vision:
Lenskart's mission is to make eyewear accessible and affordable to all individuals, ensuring that everyone has the opportunity to experience better vision. The company envisions a future where eyewear shopping is convenient, personalized, and enjoyable for customers.
Key Products/Services:
Eyeglasses: Lenskart offers a wide range of fashionable and affordable eyeglasses, catering to various styles, prescriptions, and preferences. They provide a seamless online shopping experience, enabling customers to try glasses virtually and have them delivered directly to their doorstep.
Contact Lenses: Lenskart offers a diverse selection of contact lenses for vision correction. They provide options for daily, monthly, and colored lenses, ensuring customers have access to comfortable and high-quality products.
Sunglasses: Lenskart offers a stylish collection of sunglasses, providing protection from harmful UV rays while complementing individual fashion choices. They offer a variety of designs, lens types, and brands to suit diverse preferences.
Unique Value Proposition:
Lenskart's unique value proposition lies in its seamless integration of technology and innovation to enhance the eyewear buying experience. By providing virtual try-on features, home trials, and a wide range of affordable options, Lenskart ensures that customers can make informed decisions and find the perfect eyewear that meets their needs.
Target Market:
Lenskart primarily targets individuals of all age groups who require vision correction or desire fashionable eyewear. Their customer base includes people seeking prescription eyeglasses, contact lenses, and sunglasses.
Notable Achievements:
Rapid Expansion: Lenskart has experienced significant growth since its establishment in 2010. It has expanded its presence to over 700 stores across 175 cities in India, becoming the largest eyewear retail chain in the country.
Technological Innovations: Lenskart has pioneered technological advancements in the eyewear industry, introducing features like 3D Try-On, Lenskart Vision Checkup, and Home Eye Check-up to enhance the shopping experience and improve accessibility to eye care.
Founding Story, Team, and Company Culture:
Lenskart was founded in 2010 by Peyush Bansal, Amit Chaudhary, and Sumeet Kapahi, with the vision of revolutionizing the eyewear market in India. Starting as an online platform, the founders recognized the need for affordable and high-quality eyewear solutions.
Lenskart's team comprises talented individuals with expertise in eyewear, technology, and business. The company culture emphasizes innovation, customer-centricity, and a commitment to delivering exceptional eyewear solutions to customers.
Growth Trajectory, Funding, and Partnerships:
Lenskart has witnessed impressive growth throughout its journey. The company has raised substantial funding from notable investors, including SoftBank Vision Fund, IFC, and TPG Growth. The funds have been crucial in fueling Lenskart's expansion, technological advancements, and market dominance.
Lenskart has formed strategic partnerships to further strengthen its position in the industry. Collaborations with renowned eyewear brands, such as Ray-Ban and Oakley, have allowed Lenskart to offer an extensive range of products and provide customers with access to globally recognized brands.
Future Plans:
Lenskart aims to consolidate its position as a leader in the eyewear industry. The company plans to continue expanding its retail presence, both domestically and internationally, while leveraging technology to enhance the customer experience. Lenskart also envisions expanding its product portfolio to cater to evolving customer needs and preferences.
Impact and Revolutionizing the Industry:
Lenskart's innovative solutions and customer-centric approach have significantly impacted the eyewear industry. By combining affordability, technology, and a vast product range, Lenskart has revolutionized the way people buy eyewear. The company's emphasis on accessibility and personalized experiences has transformed the eyewear shopping landscape, making quality eyewear more accessible to a broader audience.
In conclusion, Lenskart's relentless pursuit of innovation and affordability has propelled it to the forefront of the eyewear industry. With its commitment to customer satisfaction, technological advancements, and strategic partnerships, Lenskart is poised to continue making a significant impact in the market, revolutionizing the industry, and ensuring that eyewear remains accessible to all.
READ MORE:
https://startupmagazine.in/indias-flourishing-unicorn-startups-a-growing-list-of-108-and-counting/
https://startupmagazine.in/fueling-indias-startup-revolution-30-leading-investors-driving-innovation-and-growth/