Dream11: Revolutionizing the Industry with Innovative Fantasy Sports Solutions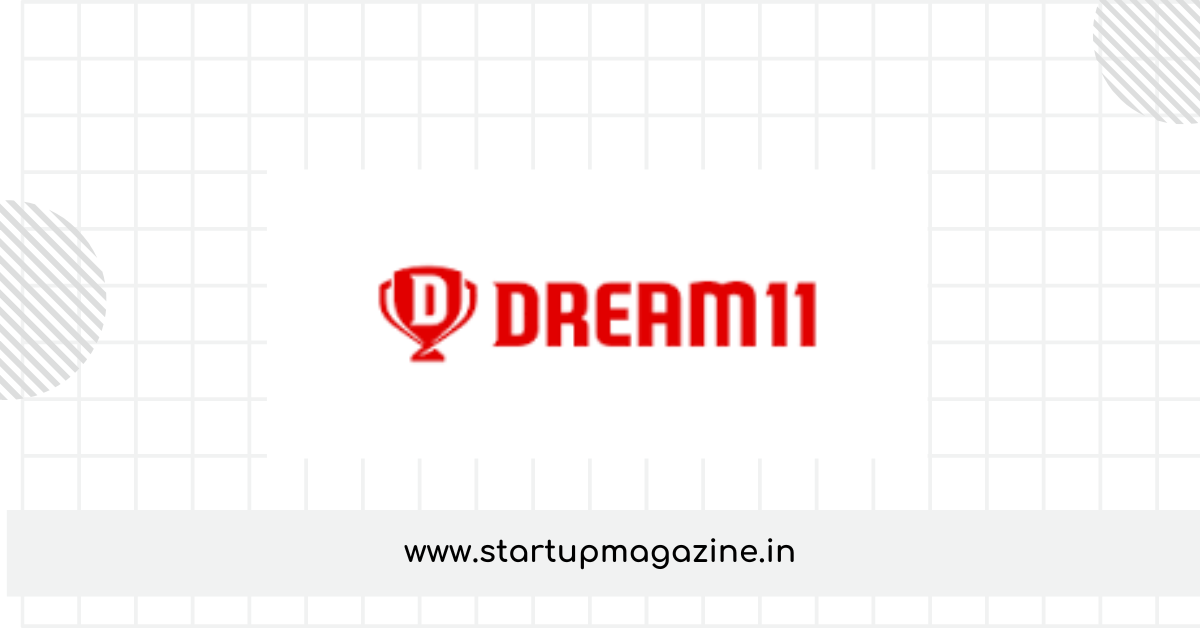 Dream11 is an innovative startup that has taken the sports industry by storm with its groundbreaking fantasy sports platform. Founded in 2008 by Harsh Jain and Bhavit Sheth, Dream11 has emerged as India's leading fantasy sports platform, revolutionizing the way sports enthusiasts engage with their favorite games. With a mission to make sports more exciting, Dream11 has created a unique platform that combines sports knowledge, strategy, and entertainment.
Overview:
| Aspect | Description |
| --- | --- |
| Name | Dream11 |
| Founded | 2008 |
| Headquarters | Mumbai, India |
| Industry | Fantasy sports |
| Founders | Harsh Jain, Bhavit Sheth |
| Platform | Web, Android, iOS |
| Overview | Dream11 is an online fantasy sports platform that allows users to participate in fantasy cricket, football, and other sports leagues. Users can create their virtual teams comprising real players and earn points based on the players' performances in real matches. It offers both free and paid contests with cash prizes. |
| User Base | Millions of registered users |
| Funding | Dream11 has received significant funding from various investors, including Tencent, Kalaari Capital, and Steadview Capital. |
| Partnerships | Dream11 has entered into partnerships with several sports leagues and teams, including the Indian Premier League (IPL), National Basketball Association (NBA), and International Cricket Council (ICC). It has also collaborated with individual players as brand ambassadors. |
| Legal Status | Dream11 operates legally in India under the category of a "game of skill" rather than gambling due to its format, where users' knowledge and skill in creating teams play a significant role. |
| Impact | Dream11 has played a crucial role in popularizing fantasy sports in India, sparking a trend of fantasy gaming platforms in the country. It has also contributed to the growth of online gaming and esports ecosystems in India. |
Mission and Vision:
Dream11's mission is to foster a vibrant sports community where fans can actively participate, showcase their skills, and experience the thrill of virtual sports. The company envisions becoming the world's largest sports gaming platform, inspiring millions of fans to engage with their favorite sports in an innovative and immersive manner.
Key Products/Services:
Fantasy Sports Platform: Dream11 offers a user-friendly and immersive fantasy sports platform that allows users to create their virtual teams by selecting real-life players. Users can participate in various sports leagues, such as cricket, football, basketball, kabaddi, and more, and compete against friends or other users to earn points based on the players' performance in real matches.
Unique Value Proposition:
Dream11's unique value proposition lies in its ability to provide sports enthusiasts with an engaging and interactive platform that enables them to showcase their knowledge, skills, and strategic acumen. By combining the excitement of real matches with the thrill of virtual team creation, Dream11 offers a one-of-a-kind experience for sports fans.
Target Market:
Dream11 primarily targets sports enthusiasts, particularly in India, where cricket enjoys immense popularity. However, the platform has expanded its offerings to include various other sports, attracting a wide range of users from different demographics who are passionate about sports and enjoy the thrill of virtual team management.
Notable Achievements:
User Base: Dream11 has amassed a massive user base, with millions of active users participating in various fantasy sports leagues.
Indian Premier League (IPL) Partnership: In 2019, Dream11 became the official fantasy game partner of the Indian Premier League, one of the world's most prestigious cricket leagues, further solidifying its position in the industry.
Founding Story, Team, and Company Culture:
Dream11 was founded by Harsh Jain and Bhavit Sheth, childhood friends with a shared passion for sports. The idea for Dream11 originated from their desire to create a platform that would enable fans to engage with sports in a unique and interactive way. With their combined expertise in technology, business, and sports, Jain and Sheth embarked on a journey to revolutionize the sports gaming landscape.
Dream11 fosters a culture of innovation, teamwork, and integrity. The company values creativity, diversity, and a deep understanding of sports. The team comprises talented professionals who are passionate about sports and committed to delivering an exceptional user experience.
Growth Trajectory, Funding, and Partnerships:
Dream11's growth trajectory has been remarkable, with the platform witnessing exponential user adoption and engagement. The company has secured significant funding to support its expansion and enhance its technology infrastructure. Notable milestones include:
Funding: Dream11 has raised substantial funding from prominent investors, including Tencent, Steadview Capital, and Kalaari Capital, among others.
Strategic Partnerships: In addition to its partnership with the IPL, Dream11 has formed collaborations with leading sports organizations, leagues, and teams, further establishing its brand presence and expanding its reach.
Future Plans:
Dream11 aims to continue its growth trajectory by diversifying its offerings, expanding into new markets, and exploring partnerships with international sports leagues. The company plans to leverage emerging technologies, such as artificial intelligence and machine learning, to enhance the user experience and provide even more engaging gameplay features.
Impact and Revolutionizing the Industry:
Dream11 has had a significant impact on the sports industry, revolutionizing the way fans engage with sports through its fantasy sports platform. By providing a platform that combines real-time sports excitement with virtual team management, Dream11 has empowered sports enthusiasts to actively participate in the games they love. The company's innovative approach, strategic partnerships, and commitment to delivering an exceptional user experience position it as a key player in revolutionizing the sports gaming industry.
In conclusion, Dream11 has emerged as a leading innovator in the fantasy sports industry, captivating sports enthusiasts with its unique platform. With its mission to make sports more interactive and engaging, the company continues to disrupt the market by providing a dynamic and immersive experience for fans worldwide. Dream11's visionary leadership, dedicated team, and commitment to technological advancements make it poised to make a lasting impact and revolutionize the industry by transforming how fans experience and interact with sports.
READ MORE:
https://startupmagazine.in/fueling-indias-startup-revolution-30-leading-investors-driving-innovation-and-growth/
https://startupmagazine.in/indias-flourishing-unicorn-startups-a-growing-list-of-108-and-counting/