Woven apparel and tailored costumes bring people's desires a reality. The designers satisfy individuals' cravings despite altering their perspective by sketching and styling the appeal for the audience.
Mehak, a Fashion designer, made the decision to serve people throughout the world with their fashion needs. Khwaishh was conceived.
Khwaishh, a center of elegance, is the desire and goal of all artisans and fashionistas. The fashion industry's driving powers have chosen this multi-designer platform as their dais in order to reach a worldwide audience and be acknowledged for their magnificent designs.
"Khwaishh curates top and rising designers from around India, offering the best of their in-season assortment as well as the completion of their next-season collection to the public."
Mehak Gupta, a stylish fashion enthusiast, was eager to push the boundaries of the fashion industry. Mehak enrolled at NIFT Gandhinagar, where she graduated as a fashion designer. She later went on to obtain a master's degree in fashion design and saw the need for a platform for all designers so that their work receives worldwide exposure and the public receives fresh trends for all of their demands.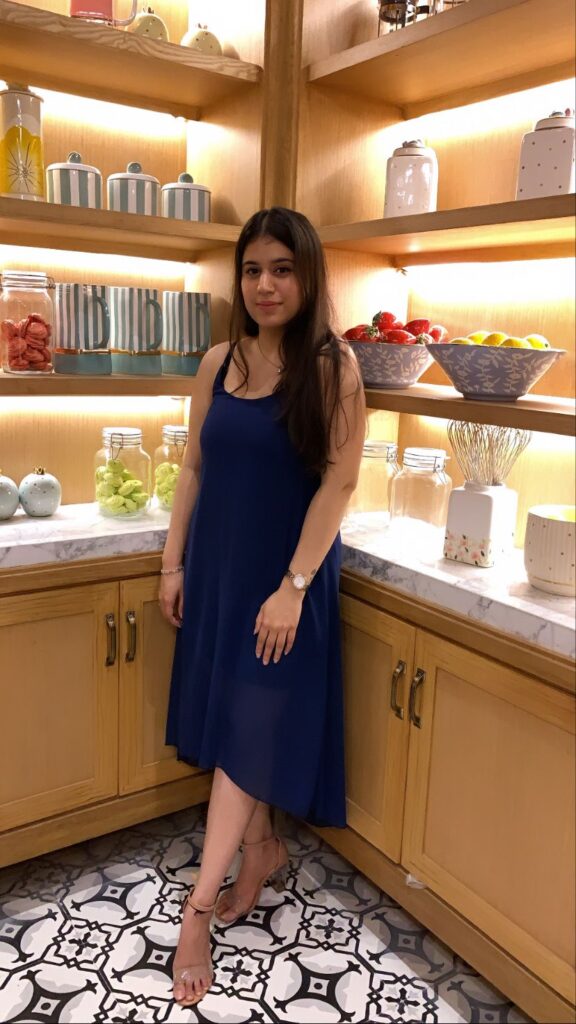 She knows a lot about fashion because she is a fashion aficionado and a skilled fashion designer. Understands the demands of her trendy clientele and fashion designers. Providing a forum for unique designs, Mehak Gupta, the creator of Khwaishh, took the leap of creating Khwaishh with immense energy and genuine passion and experimenting with the fashion demands of the audience and skilled designers. She radiates confidence and determination, widening the opportunities available to every fashion learner and designer.
Mehak's originality and spirit inspire her to present the world with the finest and most trendy creations. She aims for excellence and excellence as she is relentless and self-assured. In this rigorous process, she is encouraged by her husband, Mayank Gupta, a software engineer and co-founder of Khwaishh who is accompanying Mehak in making her idea a reality.
This power couple of designers and engineers behind Khwaishh is assisting the world in discovering exceptional designs from the convenience of your own home.
Khwaishh began as a concept with a few artists and their ideas from a city. Khwaishh has developed over time and is now accessible in nearly every city in the country, in addition to the global market.
The " integrated platform offers a broad choice of designer items in its basket, Premium And Luxury Designer Garments and Accessories, all designed by different designers each with their own style and fashion. You'll also discover jewellery and footwear crafted by stylists with expertise in satisfying their needs.
Khwaishh is emerging and bridging the distinction between designers and the demands of every fashion job. Every creator and fashion enthusiast could use it anywhere in the world. Keep your eye on Khwaishh for the latest in fashion and style.