HomeLane Raises Rs 75 Cr in Bridge Round Funding, Sets Sights on Profitability and Expansion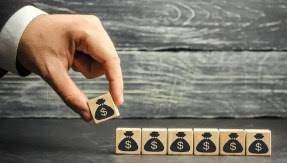 HomeLane, a Bengaluru-based home interior solutions startup, has successfully closed a bridge round of funding, raising Rs 75 crore from its existing investors. This latest funding round adds to the company's total funding of $115 million, which includes both primary and secondary funds. HomeLane had previously raised $50 million in its Series E round in September 2021.
The newly raised funds will accelerate HomeLane's growth trajectory and support its expansion plans, according to Tanuj Choudhary, Co-founder and COO of HomeLane. Choudhary stated that this funding round provides the company with a cushion to ensure profitability and sustained growth. Approximately half of HomeLane's existing investors participated in this round, providing the company with a solid financial runway.
HomeLane has been experiencing year-on-year growth of around 50% and is on the verge of achieving profitability. In the fiscal year 2022-2023, the company reported a revenue growth of 34% compared to the previous year, reaching approximately Rs 580 crore.
The funding will also facilitate the scaling up of HomeLane's recently launched affordable segment brand, Doowup. The brand offers a range of interior products curated by expert designers and manufactured using automated machinery, allowing customers to personalize their interiors at budget-friendly prices. Srikanth Iyer, Co-founder and CEO of HomeLane, emphasized the company's focus on the middle-class segment and expressed the goal of being one of the first and potentially the only company in the home interior domain to achieve profitability.
Founded in 2015, HomeLane aims to provide end-to-end tech-enabled personalized home interior services. The company operates in 22 cities and has a workforce of 1,850 employees, including 600 interior designers. HomeLane served 9,500 homes last year and currently handles 25 to 30 homes on a daily basis.
READ ALSO: https://startupmagazine.in/indias-flourishing-unicorn-startups-a-growing-list-of-108-and-counting/