CitiusTech: Revolutionizing the Industry with Innovative Healthcare Solutions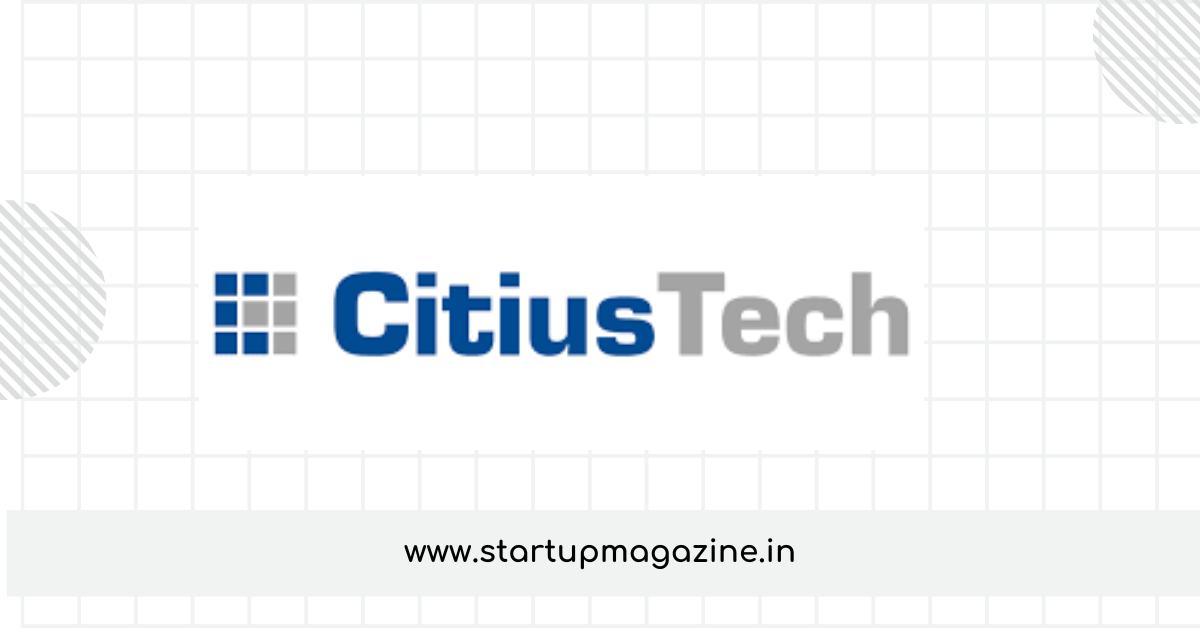 CitiusTech is an innovative startup that is making significant strides in the healthcare industry with its groundbreaking solutions. Established in 2005, CitiusTech has emerged as a global leader in healthcare technology, providing cutting-edge services and products that drive digital transformation and improve patient outcomes. With a strong focus on innovation and a deep understanding of healthcare processes, CitiusTech is poised to revolutionize the industry.
Overview:
| Company Name | CitiusTech |
| --- | --- |
| Founded | 2005 |
| Headquarters | Princeton, New Jersey, United States |
| Industry | Healthcare IT |
| Services | Software development, Healthcare analytics, Consulting, Testing services |
| Key Offerings | 1. BI-Clinical – Healthcare analytics and reporting platform |
| | 2. Medictiv – AI and ML-based healthcare solutions |
| | 3. H-Scale – Big data processing and analytics platform |
| | 4. MDM-Healthcare – Master data management solution |
| | 5. SMART on FHIR – Interoperability platform for healthcare systems |
| Key Clients | Leading healthcare providers, payers, and life sciences companies |
| Partnerships | Strategic partnerships with major technology companies and healthcare organizations |
| Key Focus | Driving digital transformation in healthcare, improving patient outcomes, enhancing operational efficiency |
| Website | https://www.citiustech.com/ |
Mission and Vision:
CitiusTech's mission is to accelerate innovation in healthcare by leveraging technology and analytics. The company envisions a future where advanced healthcare solutions are accessible, efficient, and drive better patient care globally.
Key Products/Services:
BI-Clinical: BI-Clinical is an advanced healthcare business intelligence and analytics platform. It enables healthcare organizations to derive meaningful insights from clinical and operational data, improving decision-making and operational efficiency.
Medictiv: Medictiv is an AI-powered platform that leverages natural language processing (NLP) and machine learning to provide predictive analytics and clinical decision support. It aids clinicians in making accurate diagnoses, optimizing treatment plans, and improving patient outcomes.
CitiusTech Platform Engineering: CitiusTech offers platform engineering services to help healthcare organizations build robust and scalable technology platforms. These platforms enable interoperability, data exchange, and secure patient engagement.
Unique Value Proposition:
CitiusTech's unique value proposition lies in its deep domain expertise, innovative solutions, and commitment to improving healthcare outcomes. The company combines advanced technologies such as AI, machine learning, and data analytics with its deep understanding of healthcare processes to deliver transformative solutions that enhance patient care, optimize operations, and drive efficiency.
Target Market:
CitiusTech primarily caters to the healthcare industry, including hospitals, health systems, healthcare providers, pharmaceutical companies, and medical device manufacturers. Its solutions are designed to address the needs of diverse stakeholders in the healthcare ecosystem.
Notable Achievements:
Global Presence: CitiusTech serves leading healthcare organizations across North America, Europe, Asia, and the Middle East, with a strong global footprint.
Recognitions and Awards: The company has received numerous accolades for its innovative solutions and contributions to the healthcare industry. CitiusTech has been recognized by organizations such as Deloitte, Frost & Sullivan, and Healthcare Informatics.
Founding Story, Team, and Company Culture:
CitiusTech was founded by Rizwan Koita and Jagdish Moorjani, industry veterans with extensive experience in healthcare and technology. Their vision was to bridge the gap between technology and healthcare, revolutionizing the way healthcare organizations leverage technology to improve patient care.
The company's team comprises highly skilled professionals with diverse backgrounds in healthcare, technology, and analytics. CitiusTech fosters a culture of innovation, collaboration, and continuous learning. It encourages its employees to explore new ideas, solve complex challenges, and stay at the forefront of healthcare technology.
Growth Trajectory, Funding, and Partnerships:
CitiusTech has experienced impressive growth since its inception. The company has witnessed significant funding rounds, enabling it to expand its operations and invest in research and development. Key milestones include:
Funding: CitiusTech has received funding from leading investors, including General Atlantic and Baring Private Equity Asia, to support its growth and innovation initiatives.
Strategic Partnerships: CitiusTech has formed strategic partnerships with industry leaders such as Microsoft, Oracle, and Amazon Web Services (AWS). These collaborations enable CitiusTech to leverage cutting-edge technologies and deliver innovative solutions to its customers.
Future Plans:
CitiusTech's future plans involve further expanding its product portfolio, investing in emerging technologies such as AI and cloud computing, and continuing to drive digital transformation in the healthcare industry. The company aims to enhance its offerings to address evolving healthcare challenges and deliver value to its global customer base.
Impact and Industry Revolution:
CitiusTech is poised to make a significant impact in the healthcare industry. By leveraging technology and analytics, the company is transforming healthcare delivery, improving patient outcomes, and driving operational efficiency. With its innovative solutions, deep domain expertise, and strategic partnerships, CitiusTech is revolutionizing the industry and shaping the future of healthcare technology.
In conclusion, CitiusTech is a trailblazing startup that is redefining healthcare technology. With its mission to accelerate innovation and its range of advanced solutions, the company is making a tangible impact on patient care and operational efficiency. As CitiusTech continues to grow, forge strategic partnerships, and drive innovation, it is positioned to revolutionize the healthcare industry and empower organizations to deliver better outcomes for patients worldwide.
READ MORE:
https://startupmagazine.in/indias-flourishing-unicorn-startups-a-growing-list-of-108-and-counting/
https://startupmagazine.in/fueling-indias-startup-revolution-30-leading-investors-driving-innovation-and-growth/