Dream11 Clinches INR 358 Cr Lead Sponsorship Deal for Indian Cricket Team, Signals Exciting New Era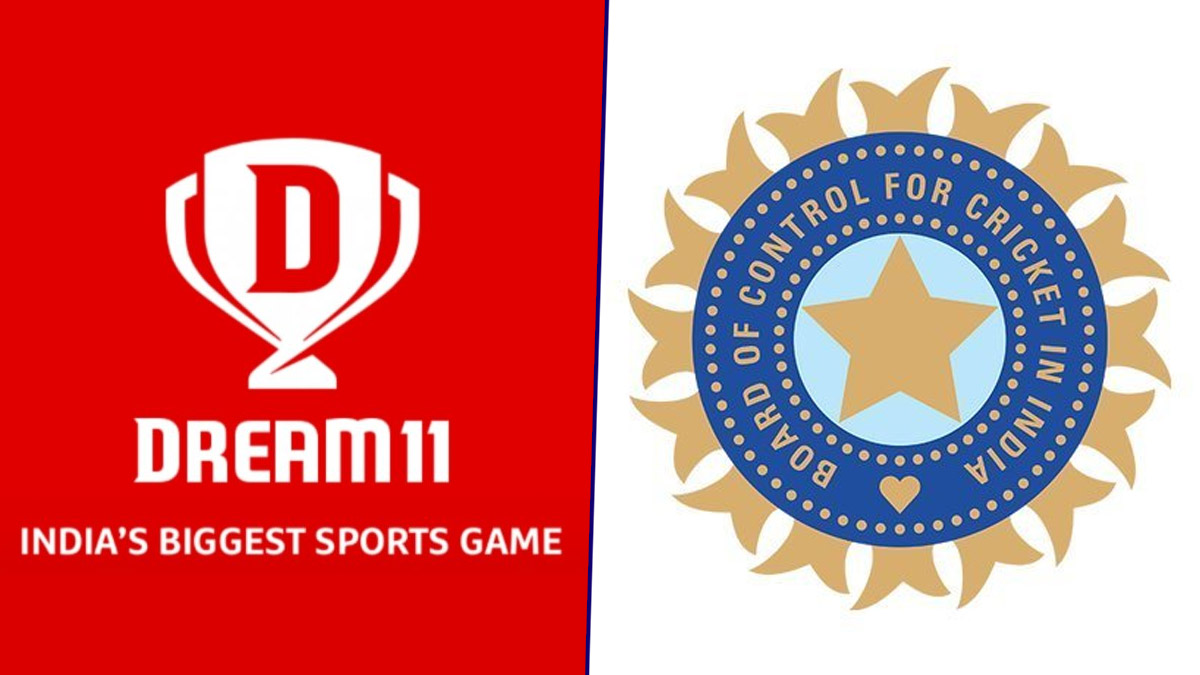 In a significant development, the fantasy gaming platform Dream11 has emerged as the triumphant lead sponsor for the Indian cricket team, securing the rights with a staggering bid of INR 358 Cr. The news, reported by reliable sources cited in The Economic Times, indicates that Dream11 was the solitary serious contender in the fiercely competitive tendering process, with only two companies vying for the coveted sponsorship. If confirmed, this landmark deal will grant Dream11 the exclusive privilege of showcasing its logo on the national team's front jerseys for the next four years, extending until 2027.
The Board of Control for Cricket in India (BCCI), which governs the Indian cricket team, set the base price for the sponsorship at INR 358 Cr. However, official confirmation from either the BCCI or Dream11 on the specifics of the sponsorship agreement is yet to be disclosed.
Dream11 will be replacing edtech giant BYJU'S, which had earlier terminated its contract worth $35 Mn for front jersey rights with the BCCI earlier this year. While BYJU'S had the option to extend the deal until November 2023, it chose to withdraw. Notably, the transaction with BYJU'S reportedly earned the BCCI around INR 5.5 Cr for bilateral fixtures and INR 1.7 Cr for ICC games.
Industry experts are pointing to a lack of interest from potential advertisers, even after the BCCI reduced the base price, citing certain restrictions imposed by the Board. The tender guidelines explicitly barred brands from categories such as crypto, betting, athleisure, and real-money gaming platforms. However, fantasy sports gaming platforms were permitted to participate in the bidding process, providing an opportunity for Dream11 to enter the fray.
Cricket enthusiasts can expect the unveiling of new jerseys featuring the prominent Dream11 logo during the upcoming series against the West Indies, scheduled to commence on July 12. This sponsorship is anticipated to provide the Indian cricket team with a substantial boost in financial support and valuable branding opportunities.
It is noteworthy that Dream11 already boasts several Indian cricketers as its brand ambassadors. Despite operating in a challenging funding environment, Dream11 stands out as one of the few profitable new-age tech startups in India. In the financial year 2021-22, the company's profit narrowed by nearly 57% YoY to INR 141.97 Cr, while its operating revenue surged to INR 3,840.7 Cr from INR 2,554.3 Cr in the previous fiscal year.
Dream11, founded in 2008 by Bhavit Sheth and Harsh Jain, operates under the umbrella of its parent company, Dream Sports, which offers a diverse portfolio of products in fantasy sports, experiences, events, and more.
As the details of the contract remain under wraps, cricket enthusiasts eagerly await the official announcement from both the BCCI and Dream11, eagerly anticipating an exciting new chapter in the sponsorship journey of the Indian cricket team.
To get more updates, Follow us on Facebook, Twitter and Instagram and LinkedIn