Zerodha: Revolutionizing the Investment Industry with Disruptive Solutions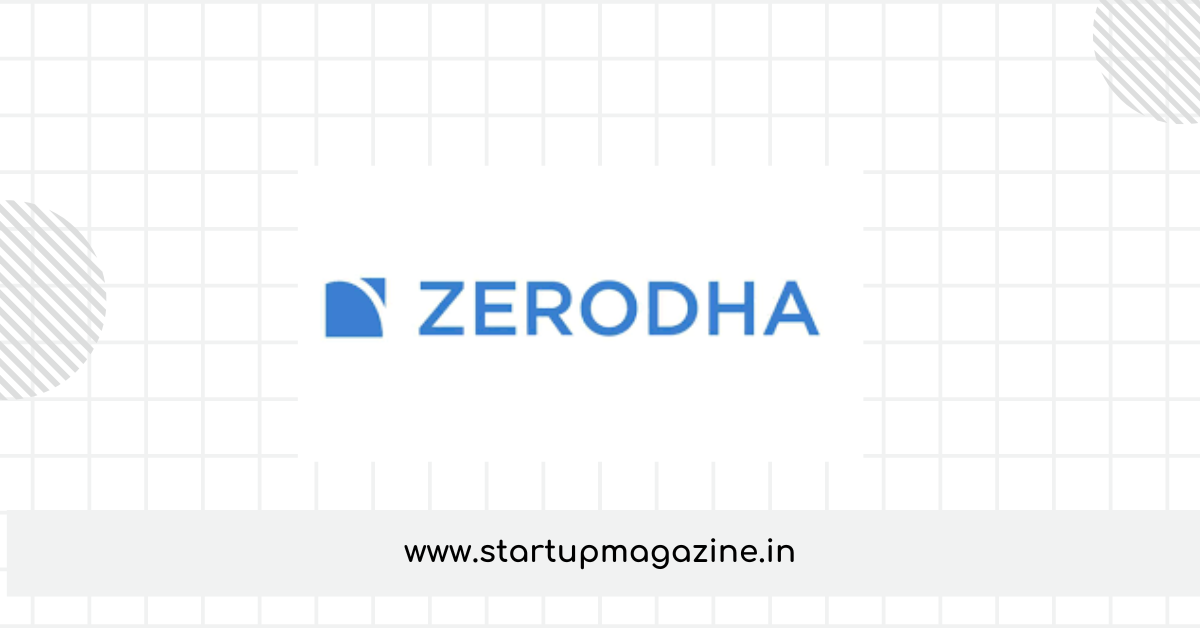 Zerodha is an innovative startup that has been making waves in the investment industry with its groundbreaking solutions. Founded in 2010 by Nithin Kamath, Zerodha has grown into India's largest retail stockbroker, challenging traditional brokerage models and empowering millions of investors with its technology-driven platforms. With a mission to make investing easy, accessible, and affordable for all, Zerodha is revolutionizing the way people participate in financial markets.
Overview:
| Aspect | Description |
| --- | --- |
| Company Name | Zerodha |
| Year Founded | 2010 |
| Headquarters | Bengaluru, Karnataka, India |
| Founders | Nithin Kamath, Nikhil Kamath |
| Type | Private company |
| Industry | Financial services, Online stock trading |
| Services | Discount brokerage, Trading and investment services |
| Trading Platforms | Zerodha Kite, Zerodha Pi, Zerodha Coin, Zerodha Sensibull |
| Products | Equities, Derivatives, Commodities, Mutual funds, Bonds |
| Account Types | Individual, Partnership, Corporate, NRI, HUF, Trust, AOP, LLP |
| Brokerage Charges | Flat fee model with competitive rates |
| Technology | Technologically-driven platforms with user-friendly interfaces |
| Regulatory Body | Registered with the Securities and Exchange Board of India (SEBI) |
| Membership | National Stock Exchange of India (NSE), Bombay Stock Exchange (BSE), Multi Commodity Exchange of India (MCX), Central Depository Services Limited (CDSL) |
| Investor Protection | Membership with Investor Protection Fund (IPF) |
| Additional Features | Direct mutual fund investments, Education and learning resources, Market analysis tools |
| Mobile App | Available for iOS and Android devices |
| Customer Support | Online support, Live chat, Phone support |
| Website | https://zerodha.com/ |
Mission and Vision:
Zerodha's mission is to enable and educate individuals to invest in financial markets with ease and transparency. The company envisions a future where every individual has the opportunity to grow their wealth through informed and empowered investing.
Key Products/Services:
Zerodha Kite: Kite is Zerodha's flagship online trading platform that provides users with a seamless and intuitive interface for buying and selling stocks, derivatives, and other financial instruments. It offers real-time market data, advanced charting tools, and a range of order types, empowering investors to make informed trading decisions.
Coin: Coin is Zerodha's mutual fund platform that enables investors to buy and sell mutual funds directly. It eliminates commissions and allows investors to invest in a wide range of mutual fund schemes, making the investment process more convenient and cost-effective.
Unique Value Proposition:
Zerodha's unique value proposition lies in its disruptive pricing model and technology-driven approach. The company introduced the concept of "discount brokerage" in India, offering commission-free equity investments and significantly lower transaction costs. By leveraging technology, Zerodha provides user-friendly platforms with real-time data, advanced tools, and educational resources, empowering investors to take control of their financial decisions.
Target Market:
Zerodha primarily targets retail investors and traders in India. Its user-friendly platforms and cost-effective pricing attract a wide range of individuals, including first-time investors, experienced traders, and long-term investors looking for hassle-free investment options.
Notable Achievements:
Largest Retail Stockbroker: Zerodha has emerged as India's largest retail stockbroker, with a massive customer base and significant market share.
Innovative Initiatives: Zerodha has introduced several innovative initiatives in the investment industry, including direct mutual fund investments, online account opening, and educational initiatives like "Varsity," a comprehensive online learning resource for investors.
Founding Story, Team, and Company Culture:
Zerodha was founded by Nithin Kamath, a passionate trader and entrepreneur. Frustrated with the complexities and high costs associated with traditional brokerage models, Nithin set out to create a platform that would democratize investing. With a small team, including co-founder Nikhil Kamath, he launched Zerodha with a vision to disrupt the industry and empower retail investors.
Zerodha nurtures a culture of innovation, transparency, and customer-centricity. The team is driven by a strong passion for simplifying investing and providing exceptional user experiences. The company fosters a collaborative and inclusive work environment, encouraging employees to take ownership and contribute to its growth.
Growth Trajectory, Funding, and Partnerships:
Zerodha's growth trajectory has been remarkable. The company experienced rapid expansion, attracting millions of customers and disrupting the traditional brokerage landscape. While the company has primarily focused on organic growth, it has also secured strategic partnerships and investments to support its expansion plans.
Funding: Zerodha has been self-funded since its inception, relying on its profitable operations and customer-centric approach to drive growth.
Partnerships: Zerodha has partnered with various financial institutions and technology providers to enhance its offerings. It has collaborated with stock exchanges, payment gateways, and data providers to provide a seamless and secure trading experience.
Future Plans:
Zerodha aims to continue innovating and expanding its product offerings. The company plans to introduce new features and platforms to cater to the evolving needs of investors. Zerodha also intends to focus on financial literacy initiatives, empowering more individuals with knowledge and skills to make informed investment decisions.
Impact and Revolutionizing the Industry:
Zerodha has already made a significant impact on the investment industry in India. By introducing discount brokerage and technology-driven platforms, the company has democratized investing, making it accessible and affordable for retail investors. Zerodha's disruptive approach has inspired other players in the industry to rethink their business models and provide more customer-centric solutions. With its continued focus on innovation, transparency, and empowering individuals, Zerodha is poised to revolutionize the industry further and shape the future of retail investing.
In conclusion, Zerodha has emerged as a trailblazer in the investment industry, challenging traditional brokerage models and empowering retail investors with its innovative solutions. With its mission to make investing accessible to all and its commitment to technology-driven platforms, Zerodha is poised to make a significant impact, reshape the industry, and create a more inclusive and transparent investment ecosystem.
READ MORE:
https://startupmagazine.in/indias-flourishing-unicorn-startups-a-growing-list-of-108-and-counting/
https://startupmagazine.in/fueling-indias-startup-revolution-30-leading-investors-driving-innovation-and-growth/