Tech-Driven Procurement Platform, Bidso, Secures $1.5 Million in Funding Round Led by PeerCapital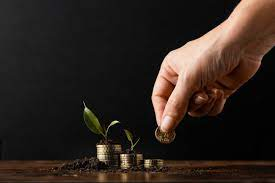 Bidso, an innovative technology-driven product procurement platform, has successfully raised $1.5 million (approximately Rs 12.4 crore) in a recent funding round, spearheaded by PeerCapital. The funding endeavor garnered significant participation from DeVC and a consortium of notable angel investors including Mohit Sadaani (Founder of The Mom's Co.), OfBusiness Founders Fund, Nishit Garg (RTP Global), Saurabh Jain (Co-founder of Livspace), Revant Bhate (Mosaic Wellness), and other distinguished backers.
Founded in 2022 by a dynamic team comprising Ashwin Jain, Rahul Agarwal, Aditya Krishnakumar, and Vivek Singhal, Bidso has carved a distinct niche within the realm of business-to-business (B2B) procurement. The platform seamlessly facilitates the sourcing of tailored, high-quality products, optimizing value while offering complete transparency and efficient fulfillment.
Bidso's comprehensive B2B product procurement platform presents an end-to-end solution for brand sourcing. The platform spans the spectrum from product discovery and supplier identification to value assessment and ultimate fulfillment. Notably, Bidso serves as a technologically advanced original equipment manufacturer (OEM) and contract manufacturing platform tailored for a wide range of general merchandise goods.
Vivek Singhal, Co-founder of Bidso, expressed the company's strategic vision, revealing that the freshly acquired capital will be instrumental in intensifying their efforts. The goal is to cater to a minimum of 100 brands within the upcoming six months, extending the platform's reach across at least 50 distinct product categories.
With its operational base in Bengaluru, Bidso is committed to contributing to India's ambitious Make in India initiative. The platform is poised to bolster demand and enhance the capabilities of Indian small and medium-sized enterprise (SME) manufacturers. In parallel, Bidso serves as a pioneering avenue for brands to seamlessly explore, discover, and source customized products. The company is set to rigorously curate the best manufacturing partners, thereby fostering heightened transparency and operational efficacy throughout the supply chain.
The funding success of Bidso exemplifies the burgeoning momentum within India's B2B tech landscape. Market projections from Avendus Capital foresee the gross merchandise value (GMV) of tech-enabled B2B marketplaces in India potentially reaching $125 billion by 2027. This trajectory is further underscored by recent funding achievements within the sector, including the undisclosed funding secured by Redbasil, a forward-thinking zero-inventory marketplace for wholesale food supply to restaurants and cloud kitchens.
As Bidso continues to champion innovation in the procurement landscape, its resounding success is a testament to the burgeoning potential of technology-driven solutions in reshaping India's B2B sector.
ALSO READ:
Elon Musk's 'X' Initiates Ad Revenue Sharing with Indian Creators, Eliciting Enthusiastic Responses
Stay updated on the startup world with our Startup News and Funding News. Discover Founder Profiles, Startup Profiles, Founders Interviews, and Success Stories. Gain insights through in-depth articles and resources. Follow us on Facebook, Twitter, LinkedIn and Instagram. for regular updates and join our vibrant startup community.