Elon Musk vs Mark Zuckerberg Cage Fight Takes an Epic Turn to Ancient Rome, Livestreamed on Meta and X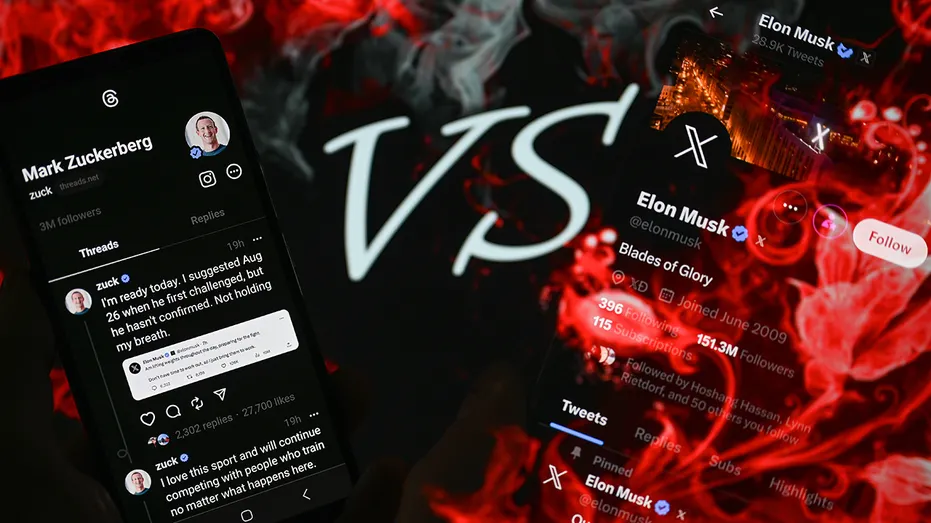 In a surprising twist that blends technology with history, the highly anticipated cage fight between tech moguls Elon Musk and Mark Zuckerberg is set to unfold in Italy, paying homage to the splendor of ancient Rome. The grand spectacle will be livestreamed on Meta and X, the digital platforms that have redefined social media dynamics.
Tesla's visionary leader, Elon Musk, took to Twitter to unveil the novel plans for the long-awaited duel, stating, "The fight will be managed by my and Zuck's foundations (not UFC). Livestream will be on this platform and Meta. Everything in camera frame will be ancient Rome, so nothing modern at all."
This remarkable shift in location is a culmination of discussions Musk had with Italy's Prime Minister Giorgia Meloni and Minister of Culture Gennaro Sangiuliano, both of whom have embraced the idea of the historic showdown.
In line with the homage to ancient Rome, Musk declared, "Everything done will pay respect to the past and present of Italy. And all proceeds go to veterans."
The engagement transcends the physical arena as Musk also offered an update on his own health condition, sharing, "I spent 3 hours in an MRI machine on Monday. Bottom line is that my C5/C6 fusion is solid, so not an issue. However, there is a problem with my right shoulder blade rubbing against my ribs, which requires minor surgery. Recovery will only take a few months."
On the opposite side of the ring, Meta's CEO, Mark Zuckerberg, remains eager and ready to confront Musk. Zuckerberg had initially proposed August 26 as a potential date for the clash, although Musk is yet to confirm.
Zuckerberg conveyed his readiness on his platform, Threads, stating, "I'm ready today. I suggested Aug 26 when he first challenged, but he hasn't confirmed. Not holding my breath."
The genesis of the challenge stemmed from Musk's response to Meta's Threads launch, where he humorously exclaimed, "I'm up for a cage match if he is lol."
The unfolding narrative of the fight has captured global attention, with Musk sharing insights into his "mega back pain" sustained during a sumo wrestling encounter. It is worth noting that Musk had previously extended a unique challenge to Russian President Vladimir Putin for a "single combat" over the conflict in Ukraine.
As the countdown to the epic tech titans' showdown continues, the integration of ancient Rome's grandeur with modern livestreaming platforms promises an unforgettable spectacle that bridges eras and captivates audiences worldwide.
ALSO READ: Tech-Driven Procurement Platform, Bidso, Secures $1.5 Million in Funding Round Led by PeerCapital
Stay updated on the startup world with our Startup News and Funding News. Discover Founder Profiles, Startup Profiles, Founders Interviews, and Success Stories. Gain insights through in-depth articles and resources. Follow us on Facebook, Twitter, LinkedIn and Instagram. for regular updates and join our vibrant startup community.