Rajesh Yabaji: Revolutionizing Logistics with BlackBuck for Efficient Transport Solutions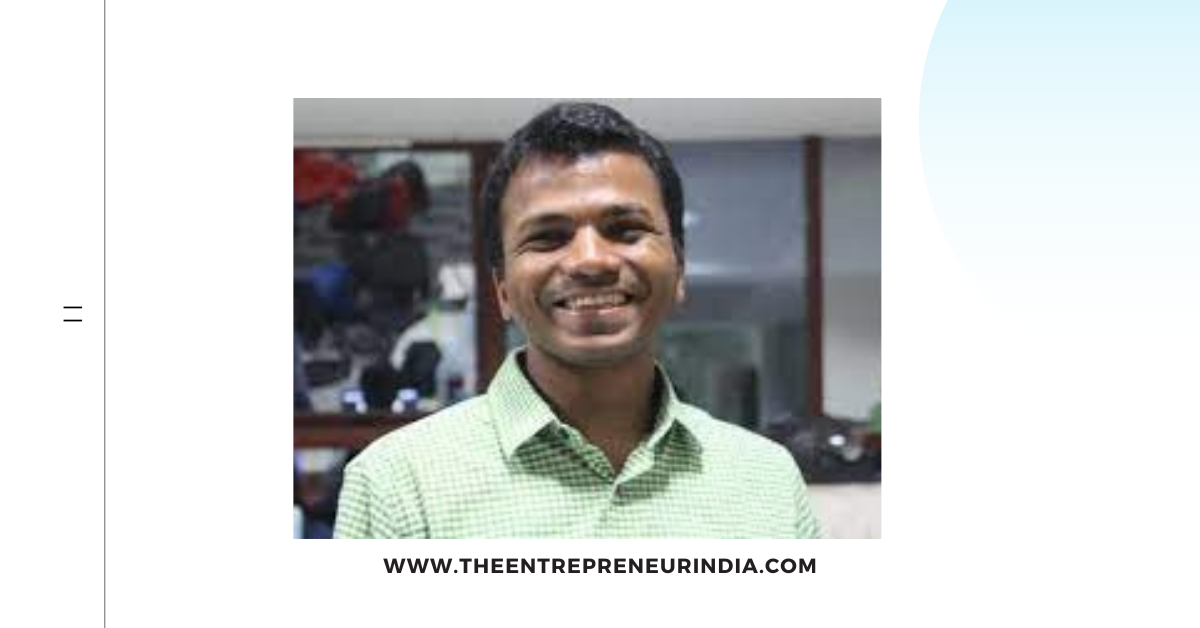 Rajesh Yabaji is a visionary entrepreneur and the driving force behind BlackBuck, a trailblazing logistics and transportation company. With a deep passion for revolutionizing the industry, Yabaji has spearheaded BlackBuck's rise to prominence, transforming how goods are transported across India. His innovative strategies, relentless drive, and commitment to excellence have earned him widespread recognition as a trailblazer in the logistics sector.
Overview
| Field | Details |
| --- | --- |
| Full Name | Rajesh Yabaji |
| Company | BlackBuck |
| Position | Co-founder and CEO |
| Industry | Logistics and Supply Chain |
| Founded | BlackBuck was founded in 2015 |
| Headquarters | Bengaluru, India |
| Education | Bachelor's degree in Technology |
| | from IIT Kharagpur |
| Achievements | Featured in Forbes 30 Under 30 |
| | India list (2017) |
| | Named among Fortune India's 40 |
| | Under 40 (2019) |
| | Recipient of the Economic Times |
| | Startup Award (2019) |
| | Named in Fortune's 40 Under 40 |
| | (2020) |
| | LinkedIn Top Voices India |
| | (2020, 2021) |
| Notable Work | Played a key role in scaling up |
| | BlackBuck into one of India's |
| | leading logistics startups |
| | Focused on transforming the |
| | trucking industry in India |
Rajesh Yabaji is an accomplished entrepreneur and the co-founder of BlackBuck, a pioneering technology-driven logistics platform. With his visionary leadership, Yabaji has spearheaded the transformation of the logistics and transportation industry in India. This article explores his background, his journey with BlackBuck, and his significant contributions to the logistics landscape.
Early Life and Education
Born with a passion for engineering and technology, Rajesh Yabaji pursued his education at a prestigious institution, the Indian Institute of Technology (IIT). His academic foundation laid the groundwork for his future endeavors in the logistics sector.
Founding BlackBuck
In 2015, Rajesh Yabaji, along with his co-founders, Chanakya Hridaya and Ramasubramaniam B, embarked on a mission to revolutionize logistics in India. Together, they established BlackBuck, an innovative technology platform that connects shippers and truckers, optimizing freight operations and enhancing efficiency across the supply chain.
Visionary Leadership
Under Yabaji's dynamic leadership as the CEO of BlackBuck, the company experienced remarkable growth and disrupted the traditional logistics ecosystem. His vision to leverage technology, data analytics, and automation brought about transformative changes, enabling efficient utilization of trucking assets and streamlining operations for businesses.
Transforming the Logistics Landscape
Rajesh Yabaji's relentless pursuit of innovation has played a pivotal role in reshaping the logistics industry in India. BlackBuck's technology-driven solutions have empowered truckers and fleet operators, providing them with access to a vast network of reliable demand and fair pricing. This digital ecosystem has revolutionized freight management, bringing transparency, reliability, and cost optimization to the forefront.
Funding and Recognition
Yabaji's leadership and the immense potential of BlackBuck have attracted significant investments from prominent venture capital firms and investors. The company has raised substantial funding, which has further fueled its expansion and development of cutting-edge logistics solutions. Additionally, Rajesh Yabaji's contributions have earned him recognition as a key influencer in the Indian logistics sector.
Conclusion
Rajesh Yabaji's entrepreneurial journey and visionary leadership have been instrumental in the success of BlackBuck. Through his innovative approach and focus on leveraging technology, he has transformed the logistics landscape in India, optimizing operations and empowering stakeholders across the supply chain. With a commitment to excellence and a drive for innovation, Yabaji continues to shape the future of logistics, making BlackBuck a trailblazer in the industry.
Read More
India's Burgeoning Unicorn Club: A Growing List of 108 Promising Startups
To get more updates, Follow us on Facebook, Twitter, Instagram and LinkedIn