Namita Thapar Reigns Supreme as Most Active Investor on Shark Tank India Season 1, Fulfilling 59% of Deals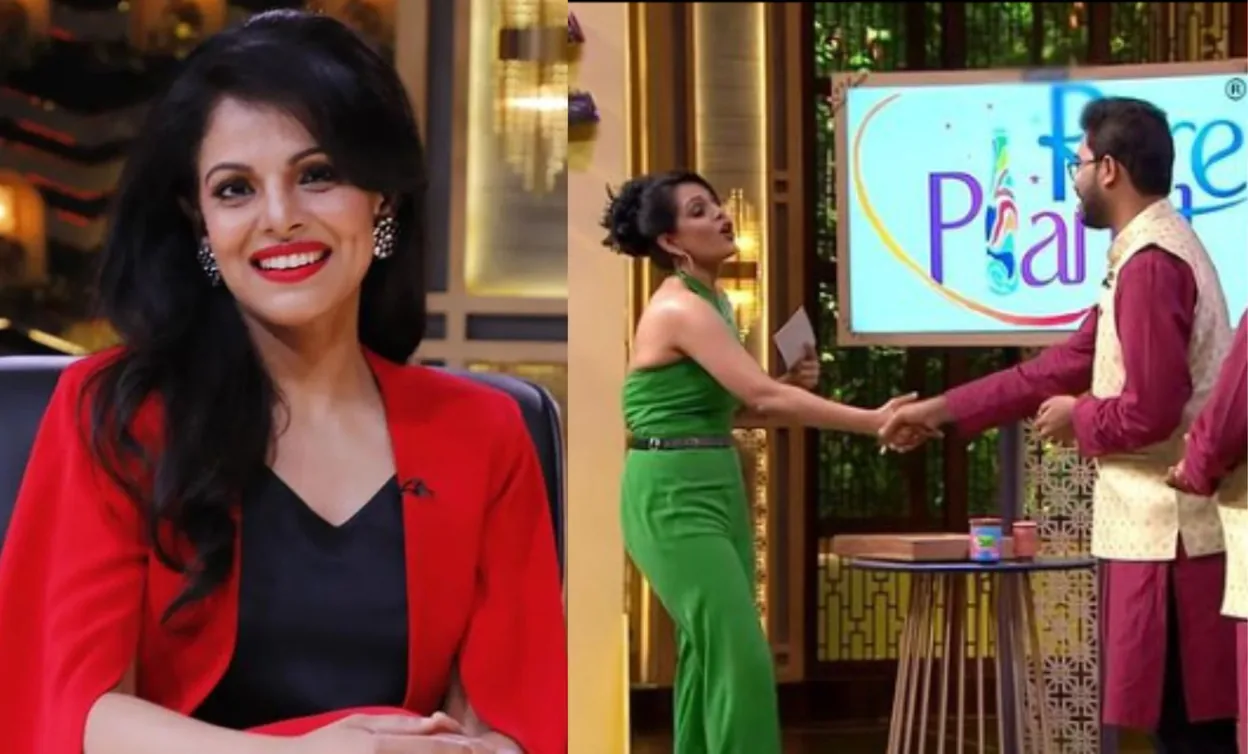 Mumbai, July 19, 2023 – Namita Thapar, the esteemed executive director of Emcure Pharmaceuticals, has emerged as the frontrunner among investors on Shark Tank India Season 1, securing her position as the most active investor, according to a recent report by PrivateCircle. Thapar, known for her sharp business acumen, made commitments to invest in an impressive 22 companies during the reality show. As of the latest data on July 12, 2023, investment filings have been completed for 13 of these companies, granting her an exceptional fulfillment rate of 59%. Her outstanding performance has solidified her reputation as a savvy investor and an influential figure in the Indian startup ecosystem.
Shark Tank India Season 1, a platform that connects budding entrepreneurs with successful investors, featured a distinguished panel of sharks, including Ashneer Grover, Peyush Bansal, Anupam Mittal, Aman Gupta, Ghazal Alagh, and Vineeta Singh. While each of these investors made significant contributions to the show, Namita Thapar's outstanding track record has positioned her at the forefront.
The collective efforts of the sharks during Season 1 have resulted in a total of 27 successful investment commitments out of the 65 made. However, Ashneer Grover, Peyush Bansal, and Anupam Mittal currently find themselves at the lower end of the investment spectrum. Despite pledging to invest a total of Rs 40 crore across 65 companies during Season 1, only Rs 17 crore has been invested in 27 startups so far.
Ghazal Alagh from Mamaearth secured the second spot with an impressive investment conversion rate of 57%. Alagh fulfilled her promise of funding four out of the seven companies she had committed to, showcasing her commitment to nurturing promising startups. Aman Gupta, the co-founder of Boat, claimed the third position by successfully investing in 12 out of the 28 startups he had committed funds to, resulting in an investment rate of 43%.
In contrast, Anupam Mittal, the esteemed founder of Shaadi.com, invested in only seven companies despite committing to 24 startups. His conversion rate of just 29% places him at the bottom of the table. These statistics highlight the diverse investment strategies and outcomes of the seasoned sharks.
Commenting on the results, Sumanjan Kumar, Lead Financial Analyst at PrivateCircle, emphasized that some deals from the show might have fallen through due to concerns raised during the rigorous company due diligence process. He added, "Some start-ups seem to have passed on the Shark Tank deal to raise funding at higher valuations from other investors." This indicates that while the show offers a valuable platform for entrepreneurs, alternative investment opportunities can arise after careful consideration.
Shark Tank Season 1 showcased a total of 117 businesses, with 65 of them receiving live on-air deal commitments. Looking ahead to Shark Tank India Season 2, which concluded in March 2023, a staggering 166 businesses presented their pitches, and 115 of them secured commitments to sign deals. However, it is worth noting that thus far, only one investment filing has been reported for Season 2.
Meanwhile, Ashneer Grover, one of the prominent sharks from Season 1, expressed his thoughts on the recent developments. Grover disclosed that he invested Rs 2.95 crores in 11 deals during Shark Tank Season 1. Taking to Twitter, he shared, "This makes me the second-highest deployer, only after @namitathapar, who was the highest both in terms of absolute and percentage closure. No surprises – Namita is a great paymaster! Both Namita and I are the top two in terms of absolute, percentage deals completed, and commitment invested."
Namita Thapar's exemplary performance on Shark Tank India Season 1 demonstrates her astute investment prowess and dedication to fostering the growth of promising startups. With her remarkable fulfillment rate of 59%, Thapar has solidified her position as a trailblazer in the Indian business landscape. As the startup ecosystem continues to flourish, entrepreneurs and investors alike eagerly await the next wave of innovative ideas and investment opportunities on Shark Tank India.
Also Read: Suniel Shetty, Bollywood Star, Commits Funds to Sustainable Tyre Startup REGRIP
Stay updated on the startup world with our Startup News and Funding News. Discover Founder Profiles, Startup Profiles, Founders Interviews, and Success Stories. Gain insights through in-depth articles and resources. Follow us on Facebook, Twitter, LinkedIn and Instagram. for regular updates and join our vibrant startup community.