Mukesh Bansal: Revolutionizing Health and Wellness with CureFit's Holistic Approach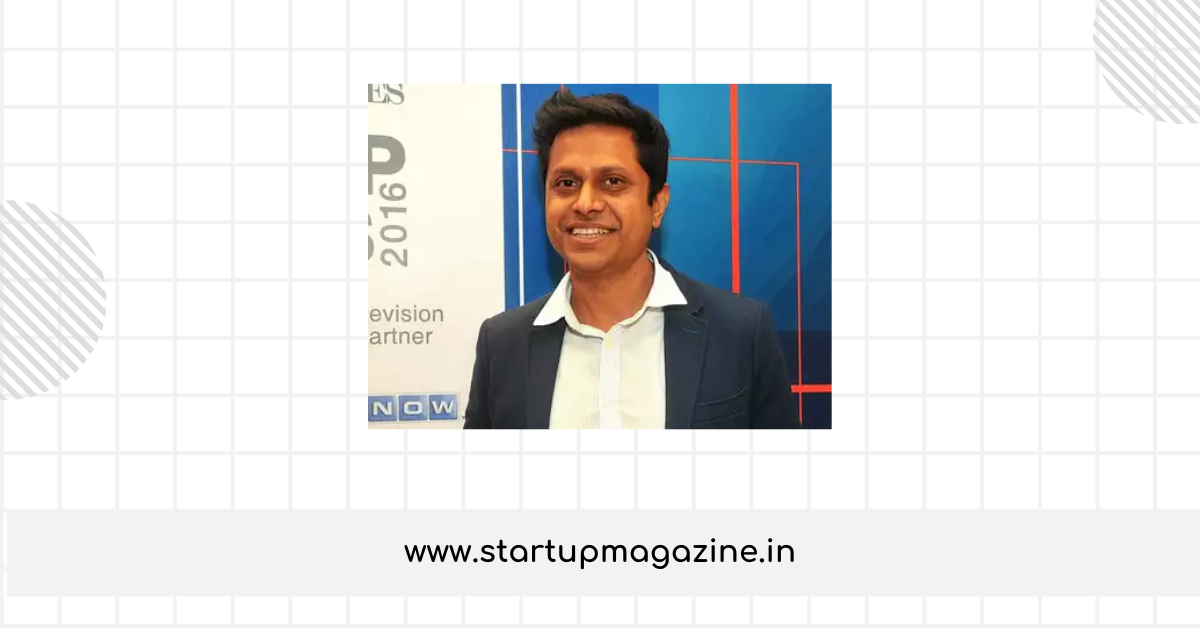 Mukesh Bansal is a highly accomplished entrepreneur and co-founder of CureFit, a revolutionary health and wellness platform that has transformed the fitness industry in India. With a vision to promote holistic well-being, Mukesh has integrated digital and physical experiences to provide comprehensive health solutions. This article delves into Mukesh Bansal's background, notable achievements, and his significant contributions to the health and wellness sector through CureFit.
Overview:
| Aspect | Details |
| --- | --- |
| Full Name | Mukesh Bansal |
| Occupation | Entrepreneur |
| Company | CureFit |
| Position | Co-founder |
| Education | Bachelor's Degree in Computer Science |
| Previous Experience | Founder and CEO, Myntra (now part of Flipkart) |
| Achievements | Forbes India Leadership Awards 2021 (Entrepreneur of the Year) |
| | Business World 40 Under 40 2016 |
| Notable Contributions | Co-founded CureFit, a holistic health and wellness platform |
| | Revolutionized the fitness and wellness industry in India |
| | Integrated digital and physical health experiences |
| | Promoted a holistic approach to wellness |
| | Expanded CureFit's services and presence |
Early Life and Education:
Mukesh Bansal's entrepreneurial journey is rooted in his strong educational foundation. Armed with a Bachelor's degree in Computer Science, Mukesh combined his technical expertise with a passion for business and wellness. This combination of skills laid the groundwork for his future ventures in the health and wellness sector.
Career and Achievements:
Mukesh's entrepreneurial career gained prominence when he founded Myntra, a leading fashion e-commerce platform in India. Under his leadership, Myntra grew exponentially and became a dominant player in the industry. Mukesh's exceptional leadership and business acumen earned him numerous accolades, including recognition in Forbes India Leadership Awards and Business World 40 Under 40.
Founding CureFit:
Driven by a desire to address the growing health and wellness concerns in India, Mukesh Bansal co-founded CureFit. Recognizing the need for a holistic approach to well-being, CureFit offers a comprehensive range of services that encompass physical fitness, nutrition, mental health, and preventive care. Mukesh's vision was to provide individuals with a seamless and integrated wellness experience, combining the best of digital and physical elements.
Revolutionizing the Fitness and Wellness Industry:
Mukesh Bansal's leadership at CureFit has revolutionized the fitness and wellness landscape in India. By leveraging technology, CureFit offers a range of personalized fitness programs, expert-guided workouts, and diet plans through its digital platform. Additionally, the company has established state-of-the-art fitness centers and yoga studios to provide in-person experiences, creating a holistic ecosystem for individuals seeking to improve their well-being.
Promoting a Holistic Approach to Wellness:
With CureFit, Mukesh Bansal has emphasized the importance of a holistic approach to wellness. The platform's offerings go beyond physical fitness to encompass mental well-being and preventive healthcare. Through curated content, personalized recommendations, and expert guidance, CureFit promotes overall wellness and encourages individuals to prioritize self-care.
Expanding Services and Presence:
Under Mukesh's strategic guidance, CureFit has expanded its services and geographical presence. The platform has introduced new verticals, such as EatFit for healthy and nutritious meals, MindFit for mental well-being, and CareFit for preventive healthcare. The company has expanded its operations to multiple cities, catering to a wider audience and making wellness accessible to more individuals.
Recognition and Awards:
Mukesh Bansal's contributions to the health and wellness sector have earned him significant recognition. In 2021, he was honored as the Entrepreneur of the Year at the Forbes India Leadership Awards. His innovative approach and vision for CureFit have garnered acclaim from industry peers and consumers alike, solidifying his position as a leader in the field.
Mukesh Bansal's entrepreneurial journey in the health and wellness sector, epitomized by his co-founding of CureFit, has revolutionized the way individuals approach their well-being. With a holistic approach and a blend of digital and physical experiences, CureFit has empowered countless individuals to prioritize their health and make wellness a part of their everyday lives. Mukesh's leadership and vision continue to drive the company's growth and impact, shaping the future of the health and wellness industry in India and beyond.
Read more :
To get more updates, Follow us on Facebook, Twitter, Instagram and LinkedIn