iAngels Initiates Chennai Chapter with INR 100 Crore Investment Blueprint for 50 Innovative Startups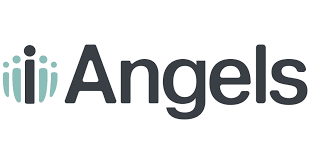 Chennai, AUG 7, 2023 – iAngels, backed by India Accelerator (IA), has unveiled its Chennai Chapter, a strategic move aimed at nurturing and propelling the burgeoning startup ecosystem in the Southern region of India. The launch is poised to catalyze comprehensive development by fostering collaborations with supportive entities, educational institutes, and corporate partners.
In an official statement, iAngels, a prominent angel network, expressed its intent to forge alliances with Startup TN, IIT-M, KSUM, TiE Chennai, and NSCREL. This synergistic approach is set to fortify and bolster the local startup ecosystem in Chennai, simultaneously infusing it with global outreach capabilities, harnessing its intrinsic excellence in innovation.
Mona Singh, Co-founder of India Accelerator, highlighted the conducive ecosystem created by the Tamil Nadu government to stimulate innovation and entrepreneurship. "Tamil Nadu government has introduced multiple policies aimed to foster a culture of innovation and entrepreneurship, providing various incentives and support for start-ups. With the Chennai Chapter, we aim to leverage the advantages offered by the Tamil Nadu startup ecosystem and contribute to the growth of the region's startup community," said Singh.
iAngels, through its expansion into Chennai, is set to synergize with the Tamil Nadu government's efforts in amplifying the startup landscape in the region. This entails the establishment of a robust infrastructure, expert guidance, a vibrant network, and ample resources to empower and uplift aspiring entrepreneurs.
The angel network's stringent selection process, renowned for maintaining an acceptance rate of merely 4-5%, will be applied to startups in Chennai as well. This process encompasses multiple stages designed to meticulously evaluate the potential of emerging startups. Successful navigation through these stages culminates in an updated assessment form, which reflects the startup's progress and potential for mutual growth. Startups that successfully traverse this rigorous evaluation are officially welcomed into the program, heralding the commencement of a transformative 4-month journey marked by business growth and mentorship.
Committed to nurturing the growth of promising startups in the region, iAngels' Chennai Chapter is primed to provide an array of support mechanisms. These encompass mentorship, multi-tiered funding opportunities, strategic corporate alliances, avenues for global expansion, and a platform for meaningful networking opportunities. The launch of the Chennai Chapter underscores iAngels' dedication to fostering innovation and propelling the startup ecosystem toward new pinnacles of success.
ALSO READ:
Lok Sabha Unanimously Passes Crucial Digital Data Protection Bill 2023, Bolstering Citizens' Privacy Rights
Stay updated on the startup world with our Startup News and Funding News. Discover Founder Profiles, Startup Profiles, Founders Interviews, and Success Stories. Gain insights through in-depth articles and resources. Follow us on Facebook, Twitter, LinkedInand Instagram. for regular updates and join our vibrant startup community.