Elon MuskElon Musk's X Corp. Files Lawsuit Alleging Excessive Billing by Wachtell, Lipton, Rosen & Katz during Twitter Acquisition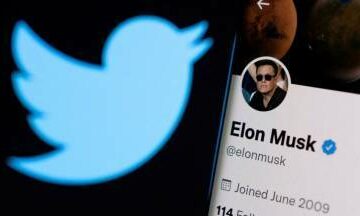 Prominent law firm faces legal action over $90 million "last-minute" legal bill
In a legal battle that has captured the attention of the business world, Elon Musk's X Corp. has filed a lawsuit against Wachtell, Lipton, Rosen & Katz, one of the most prominent law firms in the United States. The lawsuit alleges that Wachtell overcharged for its services during Musk's attempt to take Twitter private last year, presenting a staggering $90 million bill as a "last-minute" charge.
Wachtell had been engaged by Twitter after Musk backed out of his initial offer to acquire the social media giant for a whopping $44 billion. The law firm played a crucial role in finalizing the deal in November 2022 and was compensated with the substantial $90 million fee for its work, securing the transaction at a significant premium to Twitter's market valuation at the time.
X Corp., the holding company of Twitter, is now seeking repayment of any excess fee payment and attorneys' fees related to the litigation costs. Representing Musk's company is Reid Collins & Tsai, a reputable litigation boutique based in Austin, Texas.
As the legal drama unfolds, both Reid Collins and Wachtell have remained tight-lipped, refusing to provide any official comments regarding the lawsuit.
This legal dispute is not the first of its kind for Musk and Twitter. Following Musk's acquisition of the platform, Twitter found itself entangled in numerous lawsuits, with at least 26 vendors accusing the company of non-payment, as reported by Plainsite, an online legal records database. In addition, Twitter halted rent payments for its San Francisco headquarters and reportedly refused to compensate Google for utilizing its cloud infrastructure.
The current lawsuit against Wachtell adds another layer to the ongoing legal saga surrounding Musk's Twitter acquisition. Wachtell had initially pitched its representation to Twitter in June 2022, expressing concerns about the possibility of Musk reneging on the contract. Notable executives, including Twitter's former general counsel and ex-finance chief, were involved in engaging Wachtell for their expertise.
Musk's attempt to back out of the Twitter deal was highly unconventional and ultimately unsuccessful. He claimed that Twitter had not adequately disclosed the presence of spam and fake accounts on the platform. In response, Twitter took legal action against Musk, accusing him of failing to honor his commitment to the company's shareholders. Ultimately, Musk proceeded with the agreed-upon acquisition.
The lawsuit between X Corp. and Wachtell is currently being heard in the California Superior Court in San Francisco County under the case number CGC-23-607461.
As this legal battle unfolds, it remains to be seen how the court will decide on the allegations of excessive billing and whether X Corp. will be successful in seeking reimbursement for what it deems as an overcharged fee. The outcome of this case could have far-reaching implications for the legal industry, particularly regarding fee structures and transparency in high-profile corporate deals.
To get more updates, Follow us on Facebook, Twitter and Instagram and LinkedIn