Delhivery: Revolutionizing the Industry with Innovative Logistics Solutions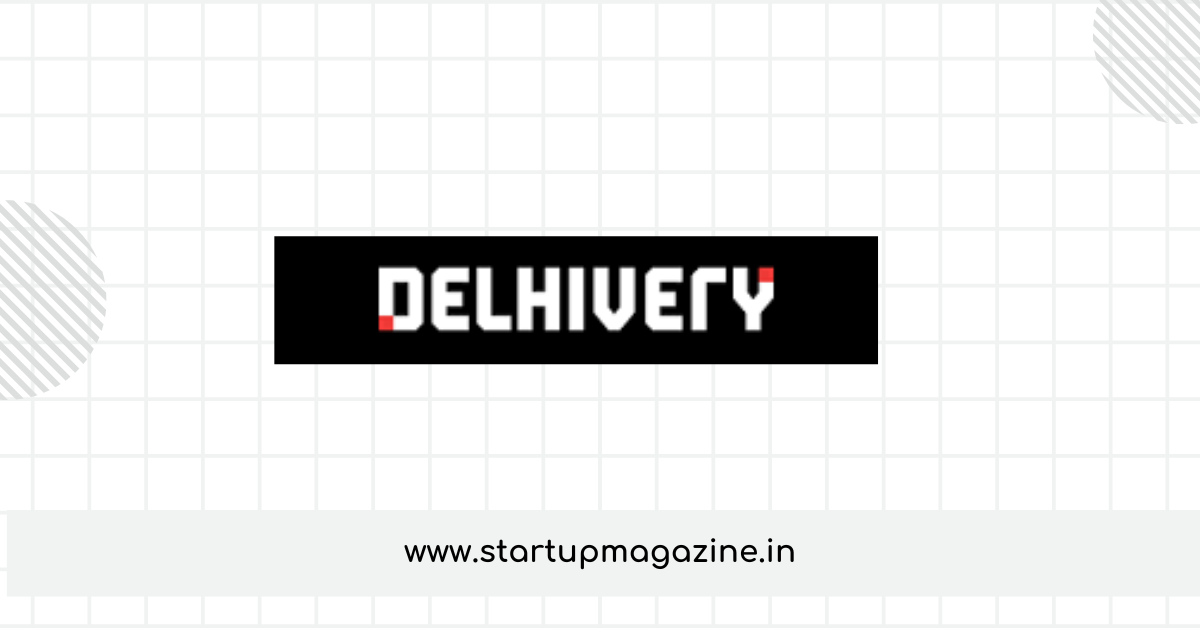 Delhivery is an innovative startup that has been making waves in the logistics industry with its groundbreaking solutions. Founded in 2011 by Sahil Barua, Mohit Tandon, Bhavesh Manglani, Suraj Saharan, and Kapil Bharati, Delhivery has emerged as a leading provider of end-to-end logistics services in India. With a mission to create an efficient and technology-driven logistics ecosystem, Delhivery aims to transform the way goods are transported and delivered across the country.
OVERVIEW:
| Company Name | Delhivery |
| --- | --- |
| Founded | 2011 |
| Headquarters | Gurgaon, Haryana, India |
| Industry | Logistics and Supply Chain |
| Founders | Sahil Barua, Bhavesh Manglani, Kapil Bharati, Mohit Tandon, Suraj Saharan |
| Services | E-commerce logistics, Warehousing, Fulfillment, Last-mile delivery, Express cargo |
| Technology | AI-driven routing, Predictive analytics, Automation |
| Network | Pan-India coverage with presence in over 2,500 cities |
| Warehouses | Over 120 fulfillment centers and 20 automated sort centers |
| Fleet | More than 40,000 delivery vehicles |
| Employees | Over 50,000 |
| Funding | Raised over $1.5 billion in funding |
| Key Partnerships | Amazon, Flipkart, Paytm, Snapdeal, and other leading e-commerce platforms |
| Notable Achievements | India's largest third-party logistics provider, Fastest-growing supply chain company, Extensive reach in rural and urban areas |
| Awards | Deloitte Technology Fast 50 India, Frost & Sullivan Indian Logistics Service Provider of the Year, LinkedIn Top Startups in India |
| Website | https://www.delhivery.com/ |
Mission and Vision:
Delhivery's mission is to build the operating system for commerce in India by providing a reliable, scalable, and technology-enabled logistics infrastructure. The company envisions a future where businesses of all sizes can seamlessly connect with their customers through efficient logistics solutions.
Key Products/Services:
Transportation Services: Delhivery offers a wide range of transportation services, including last-mile delivery, express logistics, and freight forwarding. With an extensive network of delivery partners and advanced tracking systems, Delhivery ensures timely and secure delivery of goods.
Fulfillment Services: Delhivery provides end-to-end fulfillment solutions, including warehousing, inventory management, and order processing. Its fulfillment centers are equipped with advanced technology to optimize operations and streamline the fulfillment process.
Technology Solutions: Delhivery offers technology-driven solutions such as route optimization, real-time tracking, and data analytics to enhance operational efficiency and provide actionable insights for businesses.
Unique Value Proposition:
Delhivery's unique value proposition lies in its ability to provide seamless integration of technology and logistics to optimize the supply chain process. By leveraging data analytics, automation, and robust infrastructure, Delhivery offers efficient, cost-effective, and reliable logistics solutions. Its end-to-end services cater to businesses across various sectors, enabling them to focus on core operations while leaving the logistics complexities to Delhivery.
Target Market:
Delhivery serves a wide range of customers, including e-commerce companies, retailers, manufacturers, and enterprises across diverse industries. Its services are designed to meet the logistics requirements of businesses of all sizes, from startups to large corporations, operating in both B2B and B2C segments.
Notable Achievements:
Extensive Network: Delhivery has built a vast logistics network covering over 19,000 pin codes across India, enabling it to reach even the most remote locations efficiently.
Scale and Reach: The company handles millions of shipments each month and has successfully delivered over a billion shipments since its inception.
Strategic Partnerships: Delhivery has formed strategic partnerships with major e-commerce players, including Flipkart, Paytm, and Amazon, solidifying its position as a leading logistics provider in the Indian market.
Founding Story, Team, and Company Culture:
Delhivery was founded by a group of experienced professionals who recognized the need for an efficient logistics infrastructure in India. Sahil Barua, Mohit Tandon, Bhavesh Manglani, Suraj Saharan, and Kapil Bharati combined their expertise in technology, operations, and supply chain management to establish Delhivery. The founding team's vision, coupled with a culture of innovation, customer-centricity, and agility, laid the foundation for the company's success.
Delhivery fosters a dynamic and inclusive company culture that encourages collaboration, continuous learning, and innovation. The team comprises professionals from diverse backgrounds, bringing together a wealth of industry knowledge and expertise.
Growth Trajectory, Funding, and Partnerships:
Delhivery has experienced significant growth since its inception. The company's innovative logistics solutions, coupled with a strong market presence, have attracted substantial investments and strategic partnerships. Key milestones include:
Funding: Delhivery has raised substantial funding from investors, including SoftBank, Carlyle Group, Tiger Global Management, and Fosun International, among others.
Strategic Partnerships: The company has formed strategic partnerships with industry leaders, such as Flipkart and Paytm, strengthening its position and expanding its customer base.
Future Plans:
Delhivery aims to further strengthen its position as a market leader by investing in technology and infrastructure. The company plans to expand its logistics network, enhance its technology stack, and explore innovative solutions such as automation and artificial intelligence to drive operational efficiency and customer satisfaction. Delhivery also envisions expanding its footprint beyond India and exploring international markets.
Impact and Revolutionizing the Industry:
Delhivery has emerged as a transformative force in the logistics industry by leveraging technology, scale, and operational excellence. Its innovative solutions have revolutionized the supply chain ecosystem in India, enabling businesses to achieve faster deliveries, enhanced customer experiences, and cost efficiencies. With its customer-centric approach, strategic partnerships, and commitment to technological advancements, Delhivery is well-positioned to make a significant impact and revolutionize the industry, setting new benchmarks for logistics services.
In conclusion, Delhivery has emerged as a game-changer in the logistics industry by combining technology, scale, and operational excellence. With its focus on innovation, customer-centricity, and robust infrastructure, the company has achieved remarkable growth and notable achievements. Delhivery's disruptive solutions and strategic partnerships have positioned it to make a significant impact in the market, revolutionizing the industry and shaping the future of logistics in India and beyond.
READ MORE:
https://startupmagazine.in/fueling-indias-startup-revolution-30-leading-investors-driving-innovation-and-growth/
https://startupmagazine.in/indias-flourishing-unicorn-startups-a-growing-list-of-108-and-counting/