Darwinbox: Revolutionizing the Industry with Innovative HR Solutions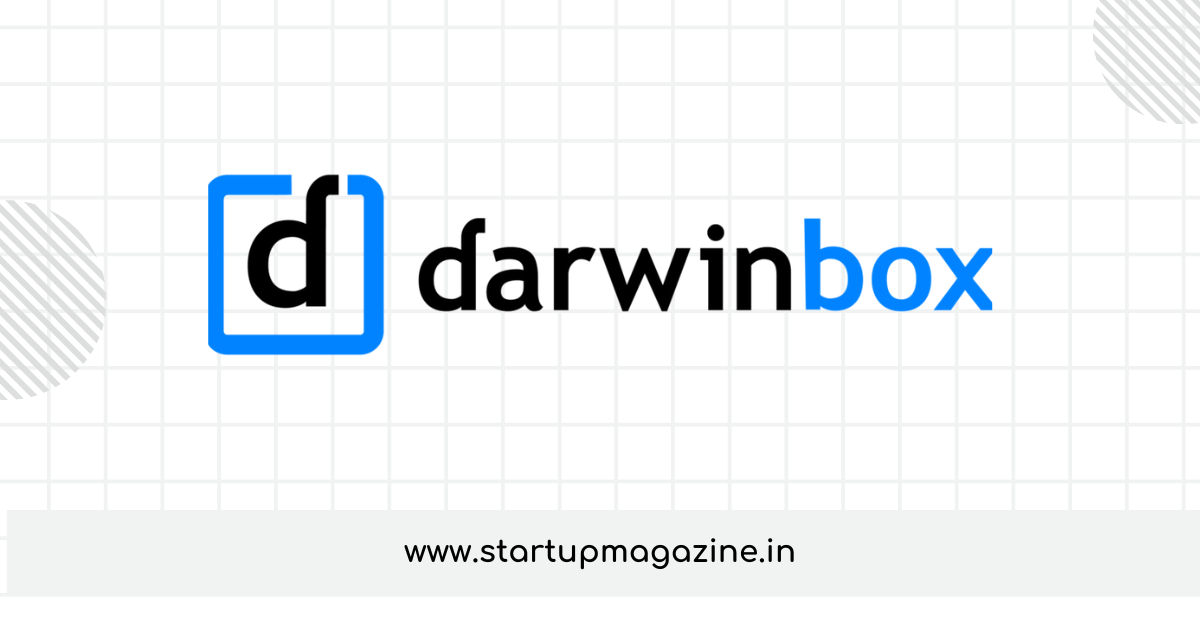 Darwinbox is an innovative startup that has been disrupting the industry with its groundbreaking solutions, empowering organizations to reimagine their HR processes. With a mission to transform the employee experience through technology, Darwinbox offers a comprehensive suite of HR solutions that streamline operations, enhance engagement, and drive organizational success. This company profile article will delve into Darwinbox's mission, vision, key products/services, unique value proposition, target market, notable achievements, founding story, team, company culture, growth trajectory, funding, partnerships, future plans, and their potential to revolutionize the industry.
overview:-
| Aspect | Description |
| --- | --- |
| Company Name | Darwinbox |
| Year Founded | 2015 |
| Founders | Chaitanya Peddi, Rohit Chennamaneni, Jayant Paleti |
| Headquarters | Hyderabad, India |
| Mission | To transform the employee experience through technology |
| Vision | To be the preferred HR technology partner for enterprises globally |
| Key Products/Services | 1. Core HR |
| | 2. Talent Management |
| | 3. Employee Engagement |
| | 4. Analytics and Insights |
| Unique Value Proposition | 1. Cloud-Based and Scalable |
| | 2. Intuitive User Experience |
| | 3. Configurability and Customization |
| Target Market | Technology, e-commerce, retail, healthcare, manufacturing, and more |
| Notable Achievements | Rapid market adoption, recognition and awards |
| Funding | Secured significant funding from reputable investors |
| Partnerships | Collaborations with industry leaders, consulting firms, and technology providers |
| Company Culture | Innovation, agility, continuous learning |
| Growth Trajectory | Rapid customer growth, expanding global presence |
| Future Plans | Product enhancement, global expansion, strategic alliances |
Mission and Vision:
Darwinbox's mission is to transform the way organizations manage their employees by providing intuitive and intelligent HR technology solutions. They aim to empower businesses with innovative tools that enhance employee experience, foster collaboration, and enable data-driven decision-making. Their vision is to be the preferred HR technology partner for enterprises globally, redefining the HR landscape with cutting-edge solutions.
Key Products/Services:
Core HR: Darwinbox's Core HR solution automates essential HR processes such as employee data management, attendance tracking, leave management, and payroll. It provides a unified platform for managing employee information, ensuring accuracy, efficiency, and compliance.
Talent Management: Darwinbox's Talent Management suite includes modules for performance management, goal setting, feedback and recognition, and succession planning. It enables organizations to drive employee growth, identify top talent, and align individual goals with business objectives.
Employee Engagement: The Employee Engagement solution by Darwinbox facilitates seamless communication, collaboration, and feedback within the organization. It includes features like surveys, pulse checks, social recognition, and rewards, enhancing employee satisfaction and promoting a positive work culture.
Analytics and Insights: Darwinbox's Analytics and Insights module leverages advanced analytics to provide organizations with actionable insights into their workforce. It helps HR leaders make data-driven decisions, identify trends, and optimize their talent strategies.
Unique Value Proposition:
Darwinbox stands out in the industry with its unique value proposition:
Cloud-Based and Scalable: Darwinbox offers a cloud-based HR platform that can scale effortlessly as organizations grow. It ensures flexibility, easy access, and seamless integration with other enterprise systems.
Intuitive User Experience: The platform provides a consumer-grade user experience, making it intuitive and user-friendly for employees, managers, and HR professionals alike. This simplicity increases adoption rates and minimizes training efforts.
Configurability and Customization: Darwinbox's solutions are highly configurable and customizable to meet the unique requirements of each organization. This flexibility allows businesses to tailor the platform to their specific HR processes and workflows.
Target Market:
Darwinbox caters to a diverse range of industries, including technology, e-commerce, retail, healthcare, manufacturing, and more. Their solutions are applicable to organizations of all sizes, from startups to large enterprises, and can be tailored to suit specific industry requirements.
Notable Achievements:
Rapid Market Adoption: Darwinbox has witnessed rapid market adoption, with a growing customer base that includes prominent organizations across various industries. Their solutions have been embraced by forward-thinking companies seeking to modernize their HR practices.
Recognition and Awards: The company has received several accolades, including recognition from Deloitte as one of the fastest-growing technology companies in India. Darwinbox has also been featured in leading publications for its innovative HR solutions.
Founding Story, Team, and Company Culture:
Darwinbox was founded in 2015 by Chaitanya Peddi, Rohit Chennamaneni, and Jayant Paleti, who shared a vision to revolutionize HR technology. Their firsthand experiences with legacy HR systems led them to develop a modern, user-centric platform that could address the evolving needs of organizations.
The founding team's expertise in technology, human resources, and business strategy fueled the company's growth. They assembled a talented team of engineers, data scientists, and HR experts who shared a passion for reimagining HR processes through technology. Darwinbox fosters a culture of innovation, agility, and continuous learning, encouraging employees to think outside the box and drive meaningful change.
Growth Trajectory, Funding, and Partnerships:
Darwinbox has experienced remarkable growth since its inception. The company has expanded its customer base across multiple geographies, including India, Southeast Asia, and the Middle East. By consistently delivering value and innovation, Darwinbox has established itself as a trusted HR technology partner.
The startup has secured significant funding from reputable investors, enabling it to invest in research and development, product enhancement, and global expansion. Darwinbox has formed strategic partnerships with industry leaders, consulting firms, and technology providers to enhance their offerings, explore synergies, and accelerate growth.
Future Plans and Market Impact:
Darwinbox is poised to make a significant impact in the market and revolutionize the HR industry. With a strong focus on innovation and customer-centricity, the company aims to continue expanding its product portfolio, incorporating emerging technologies like artificial intelligence and machine learning.
Their future plans include deeper market penetration, expanding their global footprint, and forging strategic alliances to strengthen their position as a leader in HR technology. Darwinbox envisions transforming how organizations manage their workforce, providing them with a competitive advantage through a comprehensive suite of intuitive and intelligent HR solutions.
By empowering organizations to enhance employee experience, optimize talent management, and leverage data-driven insights, Darwinbox is revolutionizing the HR landscape, paving the way for a more efficient, engaged, and future-ready workforce.
ALSO READ:-https://startupmagazine.in/fractal-analytics-pioneering-disruption-in-the-industry-with-groundbreaking-solutions/