ChrysCapital Injects $100 Million into Indian Eyewear Startup Lenskart, Fueling International Expansion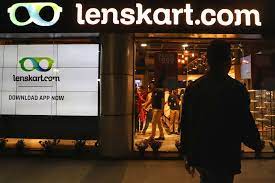 Lenskart, the Asian eyewear startup, has secured a $100 million investment from ChrysCapital, propelling its total funding in the past year to a remarkable $850 million. This latest round of investment highlights Lenskart's ambitions to expand its offerings and penetrate international markets. ChrysCapital's investment comes through a combination of primary and secondary transactions. It follows the recent announcement by Abu Dhabi Investment Authority to invest $500 million in Lenskart, both of which serve as extensions to the previous funding round that valued the Indian startup at approximately $4.5 billion.
Lenskart, founded 12 years ago, has gained significant traction in the Indian eyewear market, with support from backers like SoftBank and Alpha Wave Global. The startup has differentiated itself by offering high-quality eyewear at affordable prices, undercutting competitors in the process. By leveraging technology, customer-centricity, and substantial investments in the supply chain and talent, Lenskart aims to address the challenges of access, affordability, and awareness in vision correction.
The company, which manufactures its own eyeglasses and contact lenses, operates in India, Southeast Asia, and the Middle East. It sells its eye products online and through a network of over 2,000 stores, the majority of which are in India. Lenskart plans to open more than seven stores per week and aims to produce 20 million pairs of glasses next year. Despite hundreds of millions of Indians requiring vision correction, the current adoption rate remains relatively low. Lenskart intends to capitalize on this underserved market by scaling its operations in India and its existing international markets.
According to Peyush Bansal, the founder and CEO of Lenskart, the eyewear industry has experienced rapid growth in India, with people purchasing as many as four pairs of glasses every two years—a number that continues to rise. The startup is also diversifying its offerings by gradually expanding its premium portfolio, including the recent acquisition of Japanese eyewear brand OwnDays and the development of in-house brands such as John Jacobs.
Rajiv Batra, SVP at ChrysCapital, expressed excitement about supporting Lenskart's accomplished management team and their dominant market presence in the eyewear segment. He emphasized Lenskart's commitment to customer satisfaction, affordability, and reliability. With the acquisition of OwnDays, Lenskart has the potential to expand into over 10 Asian countries, further amplifying its impact beyond the already substantial Indian market.
ALSO READ: https://startupmagazine.in/unleashing-the-power-of-digital-marketing-top-5-courses-with-internships-and-placements/