Cars24: Transforming the Used Car Market with Innovation and Convenience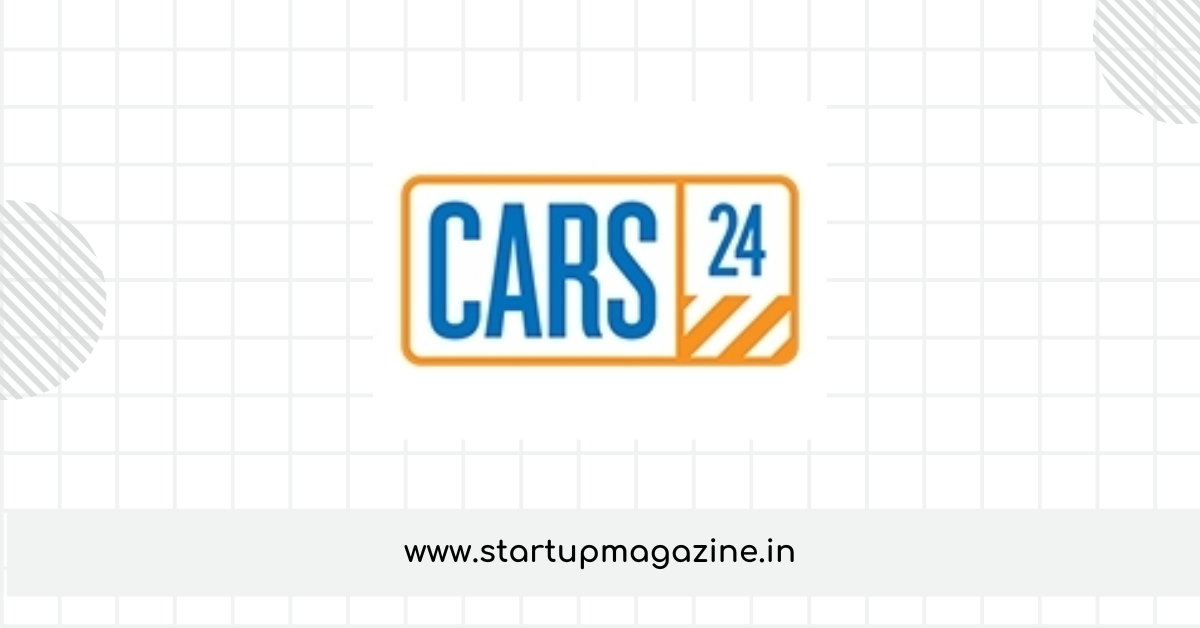 Cars24, an Indian startup founded in 2015, has emerged as a game-changer in the automotive industry by revolutionizing the way used cars are bought and sold. With its innovative solutions and commitment to transparency, Cars24 operates as an online marketplace that provides a hassle-free experience for both buyers and sellers. This article delves into the company's mission, vision, key products/services, unique value proposition, target market, notable achievements, founding story, team, company culture, growth trajectory, funding, partnerships, future plans, and how Cars24 is poised to make a significant impact and revolutionize the industry.
Overview:
| Aspect | Details |
| --- | --- |
| Founded | 2015 |
| Headquarters | Gurugram, India |
| Industry | Automotive |
| Business Model | Online used car marketplace |
| Founders | Vikram Chopra, Mehul Agrawal, Gajendra Jangid, Ruchit Agarwal |
| Funding | Raised over $500 million (as of 2021) |
| Website | cars24.com |
Mission and Vision:
The mission of Cars24 is to provide a transparent and convenient platform for individuals to buy and sell used cars. The company envisions transforming the pre-owned car market by leveraging technology and creating a trustworthy ecosystem where customers can transact with confidence.
Key Products/Services:
Cars24 operates as an online used car marketplace, connecting buyers and sellers. The platform offers a range of services to simplify the process, including car inspections, pricing guidance, ownership transfer assistance, and a seamless transaction experience. Cars24 ensures that sellers receive competitive prices for their vehicles while providing buyers with a wide selection of quality-checked used cars.
Unique Value Proposition:
Cars24's unique value proposition lies in its commitment to transparency and convenience. By offering comprehensive car inspections, accurate pricing, and trustworthy transactions, the platform ensures a hassle-free experience for users. Cars24's focus on creating a trusted marketplace and streamlining the buying and selling process sets it apart from traditional used car dealerships.
Target Market:
Cars24 primarily targets individuals in India who are looking to buy or sell used cars. The platform caters to a wide range of customers, including first-time car buyers, experienced buyers looking for an upgrade, and sellers seeking a convenient and fair selling experience. With a vast customer base and a growing used car market in India, Cars24 has tapped into a significant market segment.
Notable Achievements:
Since its inception, Cars24 has achieved significant milestones. The platform has garnered a strong customer base and facilitated thousands of successful transactions. Cars24's notable achievements include its recognition as a leading player in the used car market, numerous customer testimonials highlighting positive experiences, and industry awards for its innovative approach and disruptive impact.
Founding Story, Team, and Company Culture:
Cars24 was founded by Vikram Chopra, Mehul Agrawal, Gajendra Jangid, and Ruchit Agarwal. The founders identified the challenges and inefficiencies in the used car market and set out to create a platform that would address these pain points. The team's combined expertise in technology, automotive, and entrepreneurship enabled them to build a company focused on customer-centric solutions.
Cars24 fosters a culture of innovation, transparency, and customer-centricity. The team comprises passionate individuals who are dedicated to creating a positive impact on the used car market. The company's culture emphasizes continuous learning, collaboration, and adaptability to evolving market needs.
Growth Trajectory, Funding, and Partnerships:
Cars24 has experienced rapid growth since its inception. The platform's user base has expanded significantly, reflecting the growing demand for transparent and convenient used car transactions. Cars24 has attracted substantial funding from prominent investors, enabling it to invest in technology enhancements, expansion into new markets, and marketing initiatives.
The company has also formed strategic partnerships with various stakeholders in the automotive industry, including financial institutions, insurance companies, and dealerships. These partnerships have enhanced Cars24's service offerings and allowed for synergistic growth and market expansion.
Future Plans and Impact on the Market:
Cars24's future plans involve scaling its operations, expanding into new cities, and further strengthening its position as a market leader in the used car industry. The company aims to leverage data-driven technologies and automation to enhance its services and provide an even more seamless experience for users. Cars24 envisions making a significant impact by driving industry-wide transformation, increasing trust and transparency in used car transactions, and empowering customers with an efficient and convenient buying and selling process.
Cars24's innovative solutions, transparent approach, and commitment to customer satisfaction have positioned it as a disruptive force in the used car market. By leveraging technology and creating a trusted ecosystem, Cars24 is revolutionizing the way used cars are bought and sold. With a strong founding team, remarkable growth trajectory, strategic partnerships, and ambitious plans for the future, Cars24 is poised to make a significant impact and transform the industry by providing a transparent and seamless experience that empowers customers and drives industry-wide change.
READ MORE:
India's Flourishing Unicorn Startups: A Growing List of 108 and Counting
Fueling India's Startup Revolution: 30 Leading Investors Driving Innovation and Growth
To get more updates, Follow us on Facebook, Twitter, Instagram and LinkedIn