Smartstaff Raises $6.2M in Series A Funding to Accelerate Geographical Expansion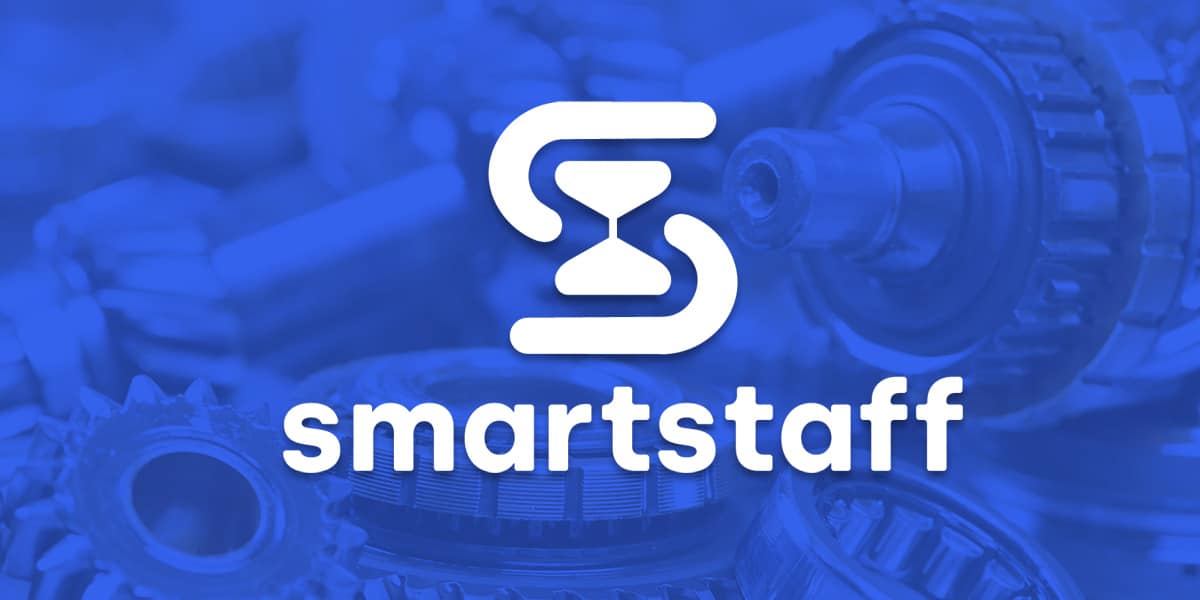 Smartstaff, a leading blue-collar staffing platform, has successfully secured $6.2 million in Series A funding from prominent investors, including Nexus Ventures, Arkam Ventures, Blume Ventures, and Alteria Capital. The funds raised will be utilized by the company to scale up its operations geographically and foster further growth. With this latest injection of capital, Smartstaff's total funding now stands at an impressive $10.5 million.
The manufacturing industry in India is currently witnessing a notable surge in demand for trained manpower across various sectors and regions. Projections indicate that India's manufacturing sector is expected to maintain a steady growth rate of 8-10% annually over the next 5-10 years. Saijith Pai, Investment Partner at Blume Ventures, expressed the significance of this boom, stating, "India is witnessing a manufacturing boom across industries and regions, spurring a large demand for trained manpower."
Over the past two years, Smartstaff has successfully recruited, trained, and employed a workforce of 11,000 individuals across 50 different manufacturers. Additionally, the platform has facilitated a staggering three million shifts, resulting in workers collectively earning over Rs 100 crore in wages. These impressive figures demonstrate Smartstaff's impact on the blue-collar staffing market and its commitment to empowering workers in India.
Arpit Dave, Co-founder and CEO of Smartstaff, emphasized the value that the recent investment brings to India's growing manufacturing industry, stating, "This investment serves as a testament to the immense value and potential that Smartstaff brings to India's growing manufacturing industry. With the unwavering support of our investors, we are well-positioned to revolutionize and streamline the traditional staffing landscape."
Bala Srinivasa, Managing Director of Arkam Ventures, highlighted the increasing digital connectivity among over 100 million manufacturing workers in India. The widespread usage of smartphones and their active participation in India's public digital stack, which includes platforms such as Aadhaar and UPI, presents a unique opportunity to transform the way blue-collar workers find jobs. Srinivasa expressed delight in partnering with Smartstaff, stating, "We are delighted to partner with the Smartstaff team as they revolutionize the way blue-collar workers in India find jobs with fair wages, transparency, and opportunity for growth."
The successful funding round not only provides Smartstaff with the necessary financial support but also serves as an endorsement of the company's vision and potential to disrupt the staffing industry. The involvement of Nexus Ventures, Arkam Ventures, Blume Ventures, and Alteria Capital further solidifies Smartstaff's position as a key player in the blue-collar staffing space and paves the way for future innovations.
With this injection of capital, Smartstaff is well-equipped to drive its geographical expansion plans and meet the increasing demand for skilled workers in India's manufacturing industry. By leveraging technology and innovative strategies, the company aims to revolutionize the recruitment process, implement efficient workforce management solutions, and provide blue-collar workers with improved job opportunities.
The successful funding round marks a significant milestone for Smartstaff, propelling the company into its next phase of growth and development. With strong financial backing and a clear vision for the future, Smartstaff is poised to redefine the blue-collar staffing landscape and contribute to the ongoing growth of India's manufacturing sector.
As the company embarks on its expansion journey, it seeks to empower more workers across India with fair wages, transparency, and opportunities for growth. By leveraging its expertise in the staffing industry and the digital connectivity of millions of workers, Smartstaff aims to make a lasting impact on the lives of blue-collar workers while driving the transformation of the industry as a whole.
In conclusion, Smartstaff's successful Series A funding round sets the stage for the company's geographical expansion and its commitment to revolutionizing the blue-collar staffing landscape in India. With a strong financial foundation and the support of prominent investors, Smartstaff is well-positioned to lead the way in providing meaningful employment opportunities for the country's growing manufacturing sector.
Readmore:
Virgin Galactic Achieves Historic Milestone with Successful Inaugural Commercial Spaceflight and Strong Ticket Sales
To get more updates, Follow us on Facebook, Twitter, Instagram and LinkedIn