Long overlooked are adults who have achieved maturity. This group of people almost doesn't seem to exist. There are no companies that target only this market's needs and desires. After noticing this standstill on the side of big businesses, we decided to develop and market items that are specifically catered for elderly individuals, stated Nagessh Pannaswami, the cofounder of Silver Edge.
In May 2022, the SilverEdge brand was created as a result of Nagessh's inner drive and ambition to accomplish something extraordinary. He was inspired to give expression to a concept whose time had come by the dearth of high-quality products he observed. "After creating multiple brands for clients, I decided to launch my brand. D2C has created a lot of new opportunities nowadays. Nagessh, CEO and founder of SilverEdge, said, "I decided to take advantage of this opportunity and a latent demand to fill the market's vacuum.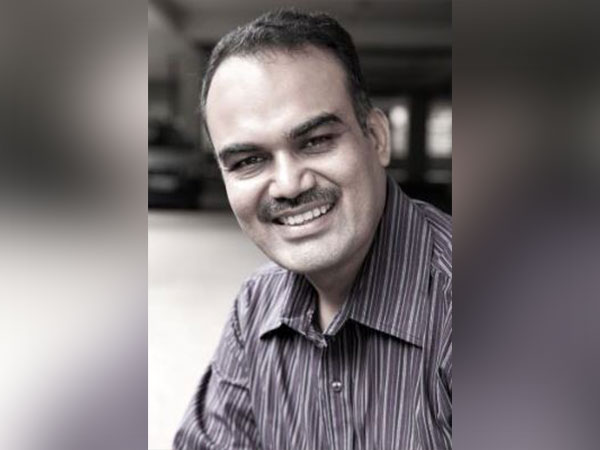 According to Nagessh, The company's ultimate purpose is to lead the pro-age solution in India by supplying particularly curated age-specific things for senior citizens.
Six separate products are available from the parent firm, SilverEdge: SilverEdge Beauty Elixir (age defence), SilverEdge Joint Care, SilverEdge Immuno Enhance, SilverEdge Energy Booster, SilverEdge She Power, and SilverEdge Lung Defence.
Within the first year of the brand's operations, SilverEdge anticipates income of roughly Rs 25 million. The brand hopes to establish itself as the elderly population's go-to "place" for wellness and personal care. Eventually, the portal will provide them with guidance on a range of ageing options.
It is projected that the Indian skin care business will bring in Rs 11 billion by 2025. SilverEdge won't lag; by the beginning of 2023, in addition to its skincare line for older adults, it will also launch a few more nutraceutical products. There will also be accessories, according to Nagessh.
The age bracket of 40 to 60 is generally referred to as the "silver age," and the silver economy is a phenomenon that will happen very soon. The number of people between the ages of 40 and 60 is currently 310 million, and by 2040, that number is expected to rise to 426 million, a 37% increase.
Ages 40 to 60 today account for 310 million people; by 2040, that figure is expected to rise to 426 million, a 37% increase. No company caters to their needs due to their age, despite the market growing faster than that of adolescents.
"Using the SilverEdge brand gives you a benefit as you get older. This is how the brand has been conceptualised" Nagessh agreed.
"Digital" has been the buzzword for all brands as of 2019 thus far. When you consider that even someone as tech-savvy as my mother found it challenging to manage and learn how to use a smartphone when it was first released, you start to wonder how open this group of mature adults is to digital media.
Like most firms, SilverEdge is probably going to make substantial use of influencer marketing. All of the digital marketing's levers will be pulled at various points. Influencer marketing is an essential part of a brand's marketing mix for precise audience targeting. SilverEdge is looking for a different sort of influencer.
The SilverEdge team engaged in a great deal of consumer listening and ethnographic research, and this makes silver edge unique and different from the rest. On social media, a brand-new generation of influencers under 45 is becoming more well-known; despite having fewer followers, they are well-liked and supported by their audience.
When asked, the vast majority of customers acknowledged that no companies were explicitly aiming at them Nagessh concluded that there will be developments in the mature adult market for beauty, health, and personal care that are both ingredient-led and claim-led.
SilverEdge has recently onboarded Rijo Mathew as COO & Mr Nivas Salian as Chief Growth Officer. Both of them will propel the brand SilverEdge to newer heights