ReNew Power: Pioneering Innovation and Sustainability in the Energy Sector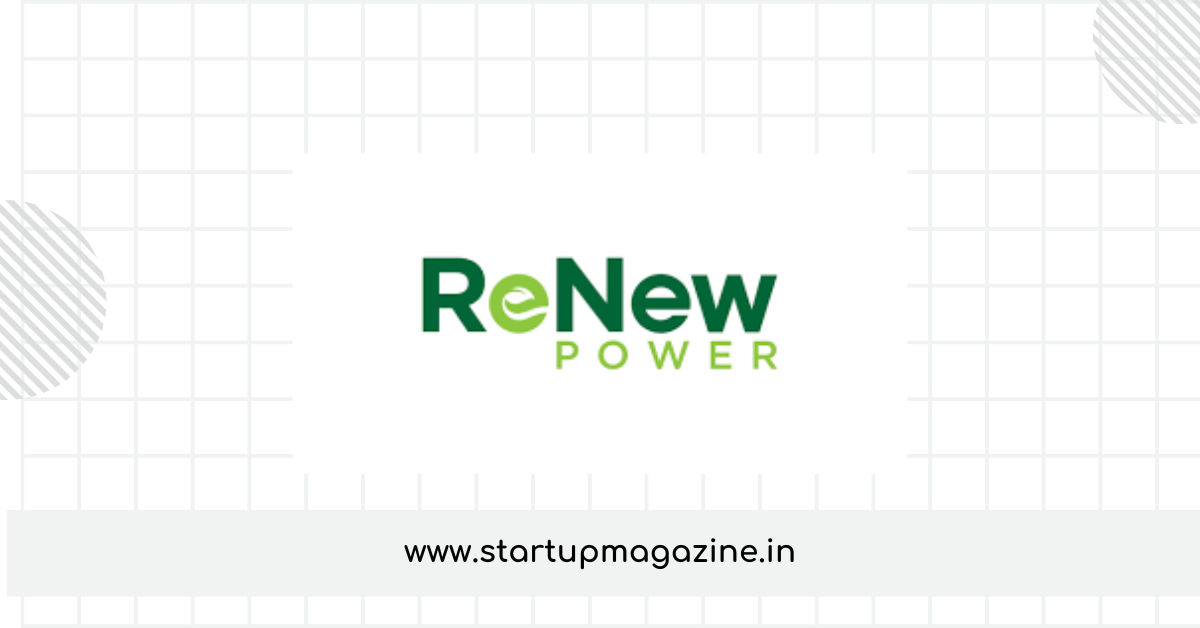 ReNew Power is an innovative startup that has been making significant strides in the energy industry with its groundbreaking solutions. Established in 2011 by Sumant Sinha, ReNew Power is dedicated to transforming the renewable energy landscape in India and beyond. With a strong focus on sustainability, technological advancements, and a customer-centric approach, ReNew Power is disrupting the industry and driving the clean energy revolution.
Overview:
| Company Name | ReNew Power |
| --- | --- |
| Founded | 2011 |
| Headquarters | Gurugram, Haryana, India |
| Industry | Renewable Energy |
| Founder | Sumant Sinha |
| Key People | Sumant Sinha (Chairman and Managing Director) |
| | Vaibhav Kapoor (Chief Financial Officer) |
| | Balram Mehta (President and COO) |
| | Nilesh Jadhav (CEO, Solar) |
| | Swapnil Jain (CEO, Wind) |
| | Rajeev Kapoor (CEO, Hydro and Storage) |
| | D Muthukumaran (CEO, Wind and Hybrid) |
| Products | Solar Power |
| | Wind Power |
| | Hybrid Power |
| | Storage Solutions |
| | EV Charging Infrastructure |
| Services | Development, construction, and operation of renewable energy projects |
| | Energy trading and management |
| | Energy storage solutions |
| | Electric vehicle charging infrastructure |
| | Rooftop solar installations |
| Projects | 150+ renewable energy projects |
| | Installed capacity of over 10 GW |
| | Projects across solar, wind, and hybrid energy sectors |
| | Partnership with various state governments and private entities |
| Achievements | Largest renewable energy company in India |
| | First Indian renewable energy company to achieve 5 GW operational capacity |
| | Recognized as the "Fastest-Growing Clean Energy Company" by the International Finance Corporation |
| | Contribution to India's goal of achieving 175 GW of renewable energy capacity by 2022 |
Mission and Vision:
ReNew Power's mission is to lead the transition to a sustainable energy future by harnessing renewable sources and providing clean, reliable, and affordable energy solutions. The company envisions a world where renewable energy is the primary source of power, driving economic growth and environmental preservation.
Key Products/Services:
Renewable Energy Generation: ReNew Power specializes in the generation of clean energy through various renewable sources such as wind, solar, and hydroelectric power. The company develops and operates utility-scale renewable energy projects, contributing to the overall decarbonization of the energy sector.
Energy Storage Solutions: ReNew Power also offers energy storage solutions to enhance the efficiency and reliability of renewable energy systems. By leveraging advanced battery technologies, the company addresses the intermittent nature of renewable sources, enabling smoother integration into the grid.
Unique Value Proposition:
ReNew Power's unique value proposition lies in its comprehensive approach to renewable energy solutions. The company combines cutting-edge technology, innovative business models, and a deep understanding of the energy market to deliver sustainable, scalable, and economically viable solutions. Its customer-centric approach ensures a seamless transition to clean energy, empowering businesses and communities to achieve their sustainability goals.
Target Market:
ReNew Power primarily targets businesses, industries, utilities, and government entities seeking to adopt renewable energy solutions. By catering to a wide range of customers across sectors, the company plays a crucial role in transforming the energy landscape and reducing carbon emissions.
Notable Achievements:
Renewable Energy Leader: ReNew Power is India's largest renewable energy Independent Power Producer (IPP), with a total capacity of over 10 GW. It has a diverse portfolio of wind, solar, and hydroelectric power projects spread across the country.
Sustainability Recognition: The company has received numerous accolades for its commitment to sustainability and environmental stewardship. It has been recognized as the "Green Energy Company of the Year" and has received the "Sustainable Business of the Year" award.
Founding Story, Team, and Company Culture:
ReNew Power was founded by Sumant Sinha, a visionary entrepreneur and sustainability advocate. Sinha, with his extensive experience in the energy sector, recognized the immense potential of renewable energy in addressing the challenges of climate change and energy security. He assembled a team of industry experts and professionals who shared his vision and brought diverse expertise to the table.
ReNew Power fosters a culture of innovation, collaboration, and sustainability. The company encourages its employees to think creatively, challenge the status quo, and develop innovative solutions. With a focus on employee well-being and inclusivity, ReNew Power nurtures a supportive and empowering work environment.
Growth Trajectory, Funding, and Partnerships:
ReNew Power has witnessed remarkable growth since its inception. The company's commitment to sustainability, technological advancements, and operational excellence has attracted significant investments and partnerships. Key milestones include:
Funding: ReNew Power has secured substantial funding from prominent investors, including Goldman Sachs, Abu Dhabi Investment Authority, and Canada Pension Plan Investment Board, among others. It has raised billions of dollars in equity and debt financing to support its expansion plans.
Strategic Partnerships: ReNew Power has forged strategic partnerships with leading organizations in the energy sector, both domestic and international. These partnerships enable the company to leverage expertise, access new markets, and collaborate on innovative projects.
Future Plans:
ReNew Power's future plans revolve around continued expansion, technological innovation, and strengthening its position as a global renewable energy leader. The company aims to increase its renewable energy capacity, explore emerging technologies such as offshore wind and advanced energy storage, and expand its operations in international markets.
Impact and Industry Revolution:
ReNew Power is poised to make a significant impact in the market and revolutionize the energy industry. By driving the adoption of renewable energy solutions, the company contributes to reducing greenhouse gas emissions, improving energy access, and promoting sustainable development. Its innovative approach, extensive reach, and commitment to sustainability position ReNew Power as a transformative force in the global clean energy transition.
In conclusion, ReNew Power is at the forefront of the clean energy revolution, revolutionizing the industry with its sustainable solutions, technological innovation, and customer-centric approach. With its impressive growth trajectory, strong funding, strategic partnerships, and visionary leadership, ReNew Power is driving the transition to a sustainable energy future and leaving an indelible mark on the industry.
READ MORE:
https://startupmagazine.in/fueling-indias-startup-revolution-30-leading-investors-driving-innovation-and-growth/
https://startupmagazine.in/indias-flourishing-unicorn-startups-a-growing-list-of-108-and-counting/