Policybazaar: Revolutionizing the Insurance Industry with Innovative Solutions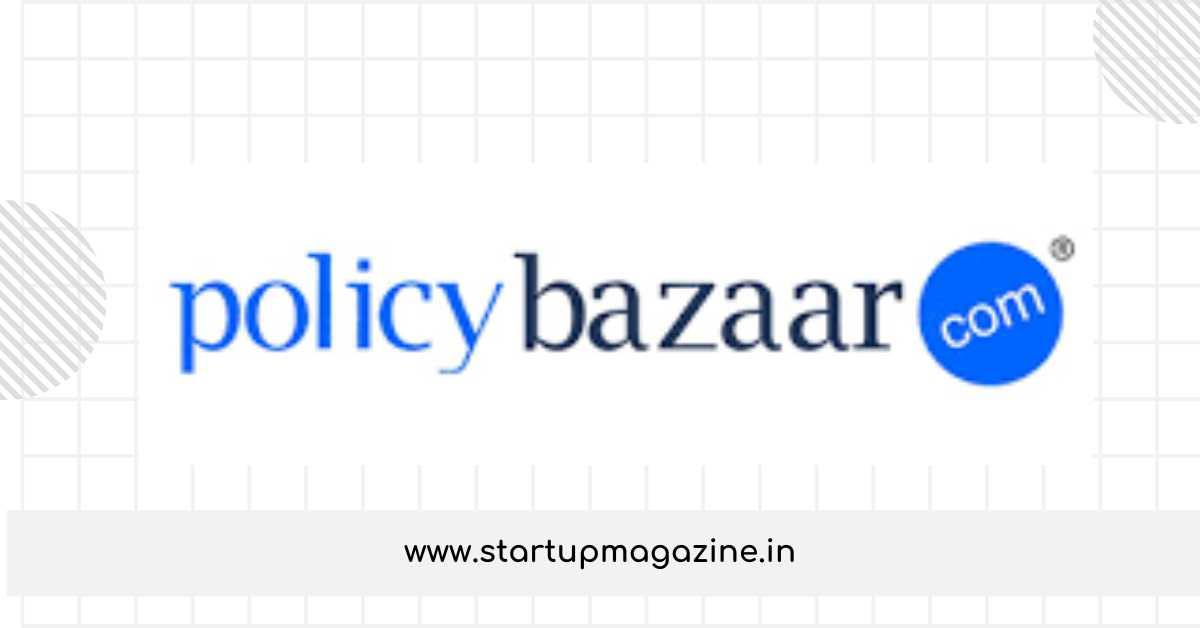 Policybazaar is an innovative startup that has been reshaping the insurance industry with its groundbreaking solutions. Founded in 2008 by Yashish Dahiya, Alok Bansal, and Avaneesh Nirjar, Policybazaar has emerged as India's largest online insurance aggregator, providing a platform for users to compare and purchase various insurance policies. With a strong focus on simplifying insurance processes and promoting financial literacy, Policybazaar is revolutionizing the way people approach insurance.
Overview:
| Policybazaar | |
| --- | --- |
| Type | Online insurance marketplace |
| Founded | 2008 |
| Headquarters | Gurugram, Haryana, India |
| Founders | Yashish Dahiya, Alok Bansal, and Avaneesh Nirjar |
| Services | Comparison and purchase of insurance policies |
| Products | Motor insurance, Health insurance, Life insurance, Travel insurance, Home insurance, and more |
| Partners | Leading insurance companies and banks |
| Key Features | Online policy comparison, Instant quotes, Hassle-free claims assistance, Policy renewal reminders, Insurance advice and tips |
| Digital Platforms | Website, Mobile app (iOS and Android) |
| Funding | Raised over $366 million in funding from various investors |
| User Base | Millions of users across India |
| Awards and Recognition | Economic Times Startup of the Year 2014, Finnoviti Award 2016, IAMAI Digital Startup of the Year 2017, and more |
Mission and Vision:
Policybazaar's mission is to educate and empower customers, enabling them to make informed decisions about insurance. The company envisions a future where insurance is accessible, transparent, and tailored to individual needs, ensuring financial security for all.
Key Products/Services:
Insurance Comparison Platform: Policybazaar offers an online platform that allows users to compare insurance policies across various categories, including life, health, motor, travel, and more. Users can compare premiums, coverage, and benefits, helping them find the most suitable insurance plan.
Insurance Advice and Assistance: Policybazaar provides expert advice and assistance to customers, helping them navigate the complexities of insurance policies. The company's trained professionals offer personalized guidance to ensure customers make well-informed choices.
Unique Value Proposition:
Policybazaar's unique value proposition lies in its ability to simplify the insurance-buying process by providing a single platform for policy comparison and purchase. The company leverages technology and data analytics to offer customers an unbiased and transparent view of insurance products, empowering them to make informed decisions. Additionally, Policybazaar's commitment to financial literacy and customer education sets it apart in the industry.
Target Market:
Policybazaar primarily targets individuals and families seeking insurance coverage across different age groups and demographics. The platform caters to a wide range of customers, from young professionals looking for health insurance to families in need of comprehensive life and motor insurance policies.
Notable Achievements:
Market Leadership: Policybazaar has established itself as India's leading online insurance aggregator, capturing a significant market share and serving millions of customers.
Awards and Recognition: The company has received numerous accolades for its innovative solutions and disruption in the insurance industry. It has been recognized with awards such as the Economic Times Startup of the Year and the IAMAI Digital Startup of the Year.
Founding Story, Team, and Company Culture:
Policybazaar was founded by Yashish Dahiya, Alok Bansal, and Avaneesh Nirjar, who identified the need for an online platform that simplifies insurance purchasing. The founding team combined their expertise in finance, technology, and business to create a disruptive solution in the insurance industry.
Policybazaar nurtures a culture of innovation, customer-centricity, and teamwork. The team comprises talented professionals from diverse backgrounds who share a passion for making insurance accessible and transparent. The company values integrity, transparency, and continuous learning, fostering a culture of trust and excellence.
Growth Trajectory, Funding, and Partnerships:
Policybazaar has experienced significant growth since its inception. The company's innovative solutions and customer-centric approach have attracted substantial investments and strategic partnerships. Key milestones include:
Funding: Policybazaar has raised substantial funding from prominent investors, securing over $700 million in total funding. Investors include SoftBank, Tencent, InfoEdge, and Tiger Global Management, among others.
Strategic Partnerships: Policybazaar has formed strategic partnerships with leading insurance providers, enabling a wide range of policy offerings on its platform. These partnerships enhance the company's product portfolio and strengthen its position in the market.
Future Plans:
Policybazaar plans to expand its product offerings and geographic reach. The company aims to further leverage technology, data analytics, and artificial intelligence to provide personalized insurance recommendations and enhance the overall customer experience. Additionally, Policybazaar intends to focus on increasing financial literacy and insurance awareness to reach more customers.
Impact and Revolutionizing the Industry:
Policybazaar's disruptive solutions and customer-centric approach have already made a significant impact on the insurance industry. By simplifying the insurance-buying process, promoting transparency, and empowering customers, Policybazaar has transformed the way people perceive and purchase insurance. With its market leadership, strong partnerships, and future plans for expansion, Policybazaar is poised to continue making a substantial impact in the market, revolutionizing the insurance industry and empowering individuals to secure their financial futures.
In conclusion, Policybazaar has emerged as a pioneering force in the insurance industry, challenging traditional models and empowering customers. With its mission to educate and simplify insurance processes, the company has garnered recognition and market dominance. Through its innovative solutions, talented team, and commitment to customer-centricity, Policybazaar is well-positioned to revolutionize the industry and drive positive change in insurance accessibility and transparency.
READ MORE:
https://startupmagazine.in/fueling-indias-startup-revolution-30-leading-investors-driving-innovation-and-growth/
https://startupmagazine.in/indias-flourishing-unicorn-startups-a-growing-list-of-108-and-counting/