NoBroker: Revolutionizing the Real Estate Industry with Innovation and Disruption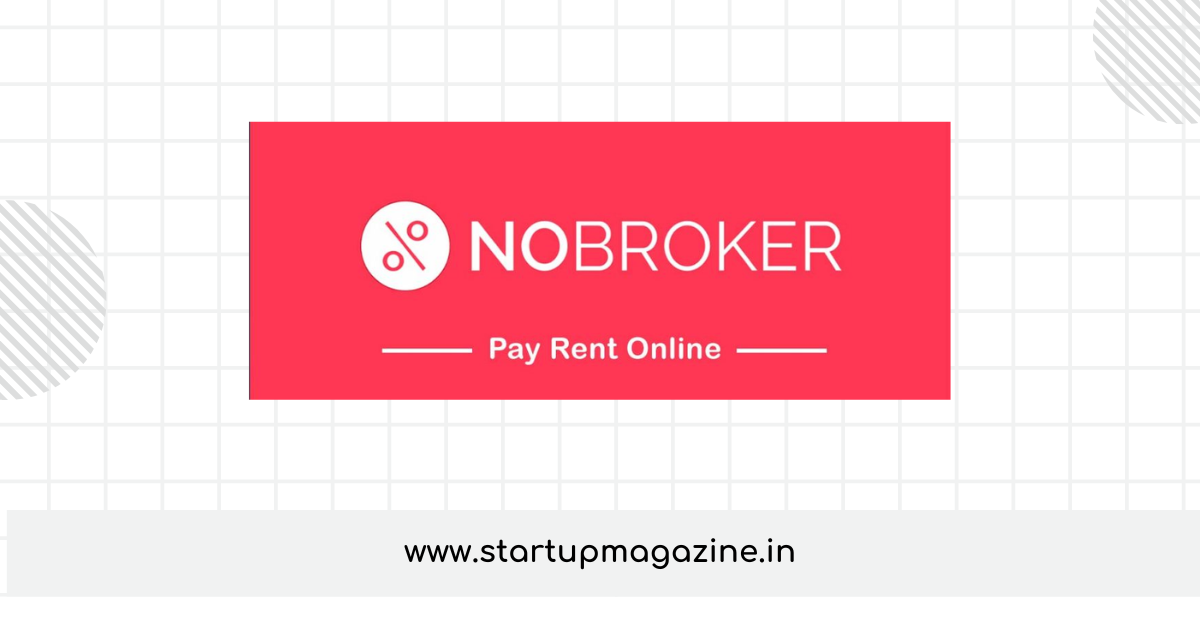 NoBroker, a pioneering startup, has emerged as a game-changer in the real estate industry by introducing groundbreaking solutions that eliminate the need for brokers. With its mission to make the process of finding a home or office space transparent, efficient, and cost-effective, NoBroker has revolutionized the way people search for properties. By leveraging technology, data-driven insights, and user-centric services, NoBroker has created a unique value proposition that has disrupted traditional brokerage models. This article explores NoBroker's journey, its key products and services, target market, notable achievements, founding story, team, company culture, growth trajectory, funding, partnerships, and future plans.
Overveiw:-
| Aspect | Description |
| --- | --- |
| Name | NoBroker |
| Founded | 2014 |
| Founders | Amit Kumar Agarwal, Akhil Gupta, Saurabh Garg |
| Headquarters | Bengaluru, India |
| Mission | To make property transactions transparent and efficient |
| Vision | Empower individuals in property transactions |
| Key Products/Services | 1. Property Listings |
| | 2. Rental Agreements |
| | 3. Tenant Screening |
| | 4. Home Shifting |
| Unique Value Proposition | Directly connects property owners and seekers |
| | Eliminates the need for brokers |
| Target Market | Individuals and businesses in India |
| | Seeking to buy, sell, or rent properties |
| Notable Achievements | Rapid user adoption and millions of users |
| | Disruption of traditional brokerage model |
| | Recognition through awards and accolades |
| Company Culture | Innovation-driven, customer-centric |
| | Transparency and integrity as core values |
| Growth Trajectory | Expanded to over 20 cities in India |
| | Facilitating millions of property transactions yearly |
| Funding | Backed by major investors like Tiger Global, General |
| | Atlantic, SAIF Partners, and more |
| Partnerships | Strategic collaborations with real estate developers, |
| | property management firms, and financial institutions |
| Future Plans | Expand operations to more cities |
| | Innovate to enhance user experience |
| | Explore international markets |
| Impact | Revolutionizing the real estate industry |
| | Democratizing the market for property transactions |
| | Empowering individuals in property decisions |
Mission and Vision:
NoBroker's mission is to provide a platform that connects property owners and seekers directly, eliminating the role of middlemen and providing a hassle-free experience. The company envisions a world where property transactions are transparent, efficient, and cost-effective, empowering individuals to make informed decisions while buying, selling, or renting properties.
Key Products and Services:
Property Listings: NoBroker offers an extensive database of residential and commercial properties available for sale or rent. Users can browse through a wide range of options, filtered based on location, budget, amenities, and more.
Rental Agreements: NoBroker facilitates the creation of legally binding rental agreements online, simplifying the documentation process for landlords and tenants.
Tenant Screening: The platform provides comprehensive tenant screening services, allowing landlords to verify potential tenants' backgrounds, credit scores, and employment history.
Home Shifting: NoBroker's home shifting services make the process of relocating hassle-free by providing end-to-end solutions, including packing, moving, and unpacking.
Unique Value Proposition:
NoBroker's unique value proposition lies in its ability to connect property owners directly with genuine seekers, thereby eliminating the need for intermediaries and saving users from brokerage fees. By leveraging cutting-edge technology and data analytics, NoBroker ensures that users find accurate property listings, personalized recommendations, and a seamless user experience.
Target Market:
NoBroker primarily targets individuals and businesses seeking to buy, sell, or rent residential or commercial properties. The platform caters to a broad audience, including tenants, landlords, property owners, and property managers, across major cities and towns in India.
Notable Achievements:
User Adoption: NoBroker has gained immense popularity since its inception, with millions of registered users and a rapidly growing user base.
Disruption of Traditional Brokerage Model: By eliminating the dependency on brokers, NoBroker has transformed the real estate industry, saving users substantial amounts in brokerage fees.
Accolades and Recognition: NoBroker has been recognized as one of the top disruptive startups in India, receiving numerous awards and accolades for its innovative approach and positive impact on the market.
Founding Story, Team, and Company Culture:
NoBroker was founded in 2014 by a group of visionary entrepreneurs—Amit Kumar Agarwal, Akhil Gupta, and Saurabh Garg. Frustrated by the challenges they faced while searching for properties and dealing with brokers, they decided to disrupt the traditional brokerage model and create a platform that connects property owners and seekers directly. The team's collective expertise in technology, data science, and business development paved the way for NoBroker's success.
NoBroker fosters a culture of innovation, collaboration, and customer-centricity. The team is driven by the vision to simplify property transactions, and they continually strive to enhance the platform's features and services based on user feedback. Transparency, integrity, and a customer-first approach form the core values that shape NoBroker's company culture.
Growth Trajectory, Funding, and Partnerships:
NoBroker has experienced rapid growth since its inception, expanding its reach to over 20 cities in India. The platform's user base has grown exponentially, with millions of property transactions facilitated each year.
The company has secured significant funding from renowned investors, including Tiger Global, General Atlantic, and SAIF Partners, among others. The successful funding rounds have enabled NoBroker to enhance its technology infrastructure, expand its team, and strengthen its market presence.
NoBroker has also formed strategic partnerships with leading real estate developers, property management firms, and financial institutions. These collaborations have further solidified NoBroker's position in the market, providing users with access to a wider range of properties, exclusive deals, and value-added services.
Future Plans:
NoBroker is focused on scaling its operations and expanding its footprint across more cities in India. The company aims to deepen its market penetration and continue innovating to enhance the user experience. NoBroker also has plans to explore international markets and replicate its success story on a global scale.
Revolutionizing the Market and Impact:
NoBroker's innovative solutions have disrupted the traditional real estate brokerage model, empowering users to navigate property transactions with ease, transparency, and cost-effectiveness. By eliminating intermediaries, the platform has democratized the market and empowered individuals to make informed decisions. NoBroker's data-driven approach, extensive network, and commitment to customer satisfaction position it as a significant player poised to transform the real estate industry, both in India and beyond.
ALSO READ:-https://startupmagazine.in/moglix-redefining-the-industry-with-innovative-solutions-for-supply-chain-management/