MakeMyTrip: Revolutionizing the Travel Industry with Innovative Solutions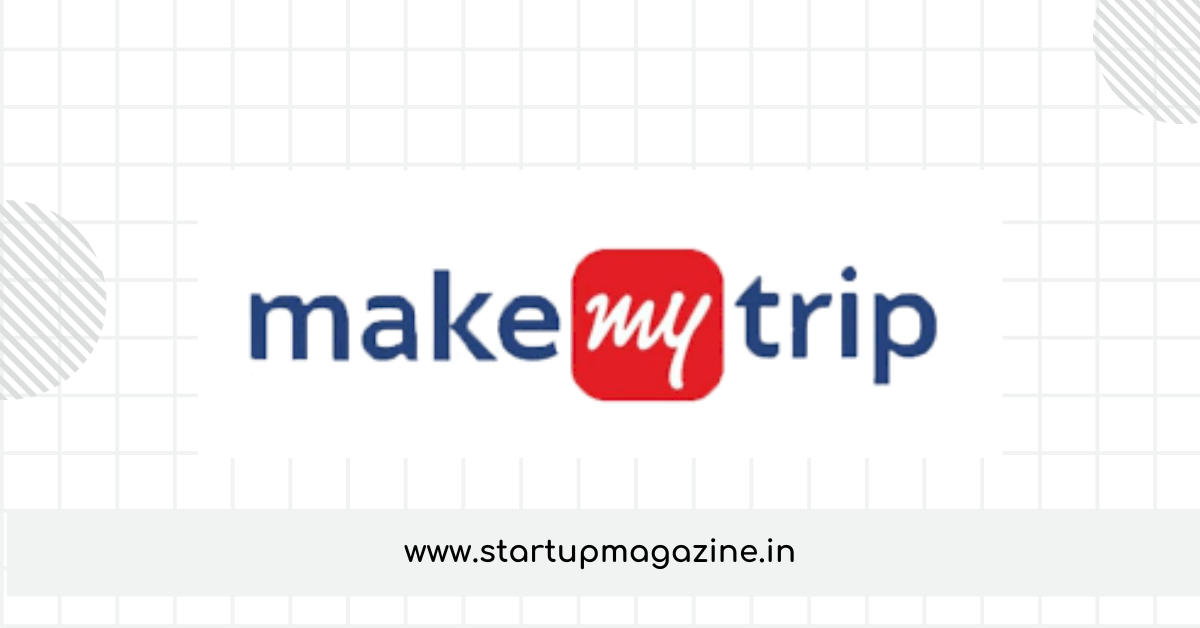 MakeMyTrip is an innovative startup that has emerged as a leading player in the travel industry, disrupting traditional models with its groundbreaking solutions. Founded in 2000 by Deep Kalra, MakeMyTrip has redefined how people plan and book their travel experiences. With a mission to empower travelers and provide them with seamless and personalized travel solutions, MakeMyTrip has become synonymous with convenient and hassle-free travel bookings.
Overview:
| Name | MakeMyTrip |
| --- | --- |
| Founded | 2000 |
| Headquarters | Gurugram, Haryana, India |
| Industry | Online travel agency |
| Services | Flight bookings, hotel reservations, holiday packages, bus and train tickets, car rentals, travel insurance, and other travel-related services |
| Website | https://www.makemytrip.com/ |
| Key Features | – Extensive options for flight bookings, including domestic and international flights |
| | – Hotel booking services with a wide range of accommodations |
| | – Holiday packages offering pre-planned itineraries and curated experiences |
| | – Bus and train ticket bookings across various destinations |
| | – Car rental services for convenient transportation during travel |
| | – Travel insurance options to ensure coverage and protection |
| | – Customer reviews and ratings for informed decision-making |
| | – Mobile app for convenient on-the-go bookings and travel management |
| | – Loyalty program (MMT Double Black) with exclusive benefits for frequent travelers |
| | – 24/7 customer support through phone, email, and chat |
Mission and Vision:
MakeMyTrip's mission is to empower travelers by offering a comprehensive range of travel services that are convenient, transparent, and personalized. The company envisions a future where every traveler can seamlessly plan and book their travel experiences, making travel accessible and enjoyable for all.
Key Products/Services:
Flight Bookings: MakeMyTrip offers a user-friendly platform that allows travelers to search for and book flights to domestic and international destinations. The platform provides real-time information on flight availability, prices, and options, making it easy for users to find the best deals.
Hotel Bookings: MakeMyTrip provides a wide selection of hotels across various price ranges and categories. Travelers can search and book accommodations based on their preferences, budget, and location, ensuring a comfortable stay wherever they go.
Holiday Packages: MakeMyTrip offers curated holiday packages that combine flights, accommodations, and activities for popular destinations. These packages cater to different travel styles and budgets, providing convenience and value for travelers.
Unique Value Proposition:
MakeMyTrip's unique value proposition lies in its comprehensive platform that brings together various travel services under one roof. By providing users with a seamless and personalized experience, MakeMyTrip simplifies the travel planning process and offers competitive pricing, exclusive deals, and real-time information, giving travelers the confidence to make informed decisions.
Target Market:
MakeMyTrip primarily targets individuals and families who are planning domestic and international travel. The platform caters to a broad range of travelers, from budget-conscious backpackers to luxury seekers, ensuring that everyone can find suitable options and experiences.
Notable Achievements:
Market Leadership: MakeMyTrip has established itself as a market leader in the online travel industry in India and has expanded its presence globally. The company's user-friendly interface, extensive inventory, and customer-centric approach have contributed to its success.
Awards and Recognition: MakeMyTrip has received numerous awards for its contributions to the travel industry. It has been recognized for its technology innovations, customer service, and market leadership, including accolades such as the Economic Times Startup of the Year and the CNBC TV18 India Business Leader Award.
Founding Story, Team, and Company Culture:
MakeMyTrip was founded by Deep Kalra, an experienced management consultant who recognized the potential of online travel services in India. With a vision to simplify travel planning and booking, Kalra assembled a team of passionate individuals with expertise in technology and the travel industry. The company's culture is built on the values of innovation, customer focus, and collaboration, fostering a dynamic and entrepreneurial environment.
Growth Trajectory, Funding, and Partnerships:
MakeMyTrip has experienced significant growth since its inception. The company has secured funding from leading investors and venture capital firms, enabling it to expand its operations and invest in technology advancements. Notable milestones include:
Funding: MakeMyTrip has raised substantial funding through multiple rounds of investments, attracting support from investors such as SoftBank, SAIF Partners, and Tiger Global Management.
Strategic Partnerships: MakeMyTrip has formed strategic partnerships with airlines, hotels, and other travel service providers to enhance its offerings. Collaborations with industry leaders have strengthened the company's position and allowed for exclusive deals and discounts.
Future Plans:
MakeMyTrip's future plans revolve around continuous innovation and expanding its range of services. The company aims to leverage emerging technologies, such as artificial intelligence and machine learning, to personalize travel recommendations and improve the overall travel experience. MakeMyTrip also intends to strengthen its global presence by exploring new markets and forging strategic alliances.
Impact and Revolutionizing the Industry:
MakeMyTrip has already made a significant impact on the travel industry by revolutionizing how people plan and book their travel experiences. The company's user-friendly platform, extensive inventory, and competitive pricing have empowered travelers, providing them with convenience and choice. With its commitment to innovation and customer satisfaction, MakeMyTrip is poised to continue making a lasting impact in the market and revolutionizing the industry with its groundbreaking solutions.
In conclusion, MakeMyTrip has emerged as a transformative force in the travel industry. By offering comprehensive travel solutions, a seamless user experience, and a customer-centric approach, the company has disrupted traditional travel models. With its growth trajectory, strategic partnerships, and future plans for innovation, MakeMyTrip is well-positioned to make a significant impact and revolutionize the industry by empowering travelers and shaping the future of travel planning and booking.
READ MORE:
India's Flourishing Unicorn Startups: A Growing List of 108 and Counting
Fueling India's Startup Revolution: 30 Leading Investors Driving Innovation and Growth
To get more updates, Follow us on Facebook, Twitter and Instagram