Lumikai Ventures Launches $50 Million Fund to Fuel India's Gaming and Interactive Media Industry's Growth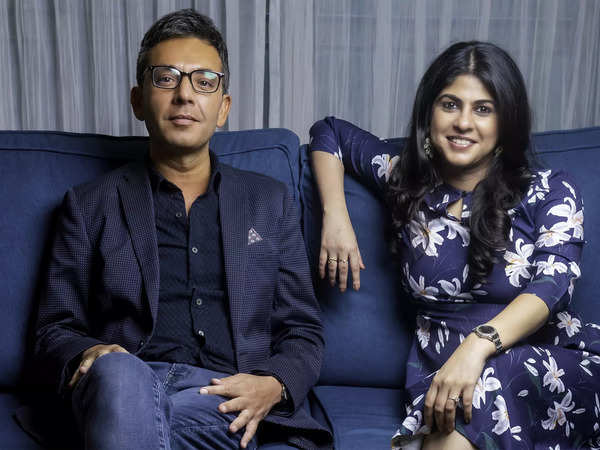 Lumikai, a venture capital fund specializing in gaming and interactive media, has unveiled its second fund, aiming to secure a $50 million corpus from investors worldwide. The funds will be allocated to support promising entrepreneurs in India's gaming and interactive media sector, spanning from pre-seed to Series A investments.
Additionally, Lumikai is actively seeking domestic rupee capital by establishing a dedicated $10 million alternative investment fund for Indian limited partners. By incorporating both global and local investments, Lumikai aims to foster growth and innovation within India's gaming industry.
Several esteemed investors have already expressed their confidence in the fund, including South Korea's Krafton and Smilegate, Japan's Mixi and Colopl, and Finland-based decacorn Supercell. Notably, Indian gaming startup Nazara and the family offices of Jeejeebhoys, KCT Group, DSP Kothari, and Sattva Group have also joined as investors.
Furthermore, Lumikai has attracted the support of prominent high net-worth individuals (HNIs) such as Ben Feder, former CEO of Take-Two Interactive; Jon Vlassopulos, CEO of Napster; Pankaj Gupta, founder of Gulf Islamic Investments; and Akshat Rathee, founder of Nodwin Gaming. These individuals have participated in the fundraise, further validating Lumikai's mission.
Commenting on the launch, Salone Sehgal, Founding General Partner of Lumikai, expressed optimism, stating, "Over the course of the last three years, we have witnessed over 1,400 deals and seen the industry attract investor interest, deepen founder quality, and achieve liquidity events. We continue to remain bullish on the long-term potential of the India interactive market, and this is our opportunity to build on the foundation we have laid."
Through its second fund, Lumikai aims to identify and invest in 18-20 leading ventures across five key areas: gaming content and digital media, companies leveraging applied game mechanics and interactive touchpoints, user-generated content (UGC) platforms and the creator economy, tools, technology, and infrastructure, and frontier bets such as generative AI, mixed reality, virtual identities, and edge computing. Salone Sehgal, Founding GP of Lumikai, emphasized the fund's commitment to these categories.
Notably, Fund II has already completed its first close and possesses a robust pipeline of planned investments. Among them, three deals are currently at the term sheet stage, involving industry veterans leading companies focused on content, platforms, and frontier areas.
Reflecting on Lumikai's role, Justin Shriram Keeling, Founding General Partner at Lumikai, remarked, "Lumikai was created ground-up to be a focal point for the next generation of superstar gaming and interactive media founders. These sunrise sectors have seen tremendous tailwinds since we launched the fund, and we are privileged to have a front-row seat in this revolution."
Lumikai initially launched its Fund I, valued at $40 million, in 2020. Since then, the fund has supported various gaming and interactive media startups, including Elo Elo, Studio Sirah, Loco, Bombay Play, Buystars, House of X, Gigafun Studios, and others. With the introduction of Fund II, Lumikai aims to continue its positive influence on India's gaming and interactive media landscape.
Read more :
Evolved Foods Raises INR 7.30 Crore in Funding, Pioneering the Plant Protein Revolution
To get more updates, Follow us on Facebook, Twitter, Instagram and LinkedIn