FirstCry: Revolutionizing the Industry with Innovative Solutions for Parenthood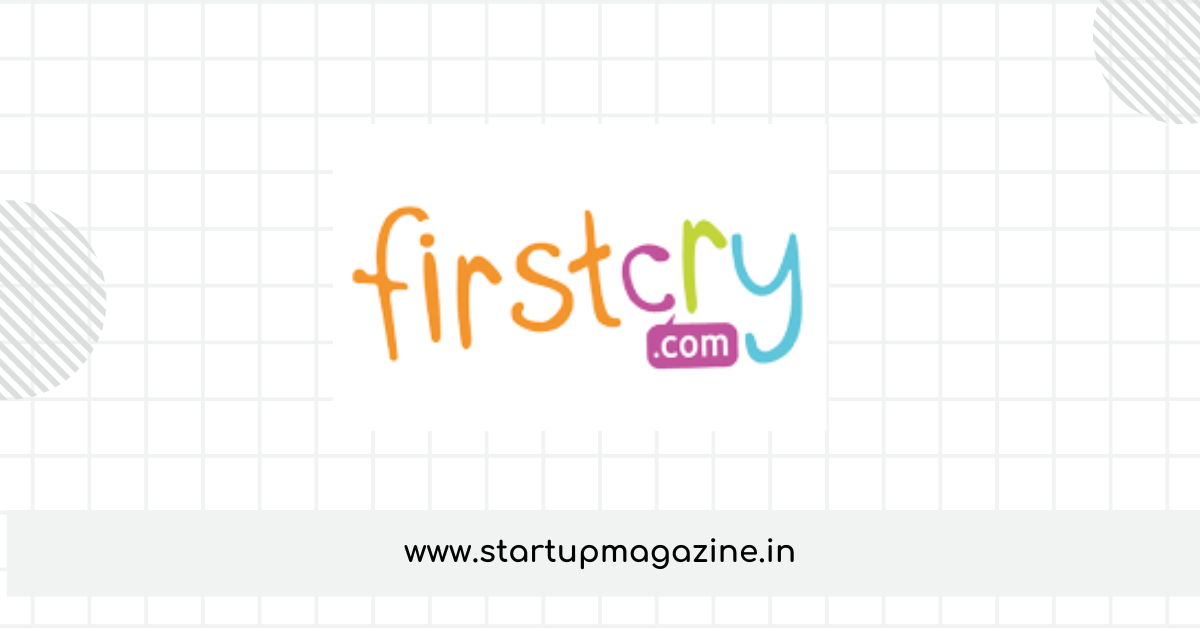 FirstCry is an innovative startup that has been making waves in the industry by providing groundbreaking solutions for parenthood. Established in 2010 by Supam Maheshwari and Amitava Saha, FirstCry has emerged as a leading e-commerce platform dedicated to catering to the needs of parents and children. With a strong focus on delivering convenience, quality, and personalized experiences, FirstCry is reshaping the way parents shop for their little ones and revolutionizing the parenting industry.
OVERVIEW:
| Company Name | FirstCry |
| --- | --- |
| Industry | E-commerce |
| Founded | 2010 |
| Headquarters | Pune, India |
| Website | www.firstcry.com |
| Products | Baby and kids' products including clothing, toys, feeding essentials, diapers, nursery furniture, maternity care, and more |
| Target Market | Parents and caregivers of infants, toddlers, and young children |
| Availability | Primarily operates in India, with international shipping available to select countries |
| Platforms | Website, mobile app (iOS and Android) |
| Customer Support | Email, live chat, phone |
| Key Features | Wide range of products, user-friendly website and app, easy browsing and shopping experience, multiple payment options, personalized recommendations, regular discounts and promotions, loyalty program |
| Parent Company | Mahindra Retail Private Limited (subsidiary of Mahindra & Mahindra) |
| Social Media | Facebook: FirstCryIndia |
| | Instagram: firstcryindia |
| | Twitter: firstcryindia |
Mission and Vision:
FirstCry's mission is to be every parent's trusted partner by offering an extensive range of high-quality products, services, and information. The company envisions empowering parents to provide the best care and experiences for their children, making their journey through parenthood joyful and memorable.
Key Products/Services:
E-commerce Platform: FirstCry provides an extensive online marketplace offering a wide array of products for babies, kids, and mothers. It includes categories such as clothing, toys, feeding essentials, nursery furniture, maternity wear, and more.
Parenting Community: FirstCry fosters an online parenting community where parents can connect, share experiences, seek advice, and access expert resources to navigate the challenges and joys of parenting.
Unique Value Proposition:
FirstCry's unique value proposition lies in its comprehensive range of curated products, along with a seamless shopping experience for parents. The company ensures quality and authenticity by partnering directly with renowned brands. Additionally, FirstCry's robust technology infrastructure enables personalized recommendations, easy navigation, and secure transactions, delivering convenience and peace of mind to parents.
Target Market:
FirstCry primarily caters to parents, expectant parents, and families with children. Its products and services are designed to meet the needs of infants, toddlers, and young children, encompassing a wide demographic of parents and caregivers.
Notable Achievements:
Market Leadership: FirstCry has established itself as the largest online platform for baby and kids' products in Asia, serving millions of customers.
Retail Expansion: The company has expanded its presence through a vast network of offline retail stores across multiple cities in India, enhancing accessibility for customers.
Founding Story, Team, and Company Culture:
FirstCry was founded by Supam Maheshwari and Amitava Saha, who identified the need for a one-stop solution for parents to find high-quality products and services. With a shared passion for creating a positive impact on parenting experiences, they built FirstCry from the ground up. The company embraces a culture of empathy, innovation, and customer-centricity, fostering an environment where employees are encouraged to think creatively and strive for excellence.
Growth Trajectory, Funding, and Partnerships:
FirstCry has experienced remarkable growth since its inception. The company's innovative solutions and customer-centric approach have attracted significant funding and strategic partnerships. Notable milestones include:
Funding: FirstCry has raised substantial investments from renowned investors, including SoftBank Vision Fund, SAIF Partners, and IDG Ventures, among others.
Strategic Partnerships: FirstCry has forged strategic partnerships with prominent brands and manufacturers, ensuring a wide product selection and exclusive offerings for customers.
Future Plans:
FirstCry aims to further expand its online and offline presence, enhancing its product offerings and strengthening its technology infrastructure. The company plans to leverage data analytics and AI-driven personalization to provide even more tailored shopping experiences. Additionally, FirstCry envisions expanding its services beyond retail, focusing on building a holistic ecosystem that addresses various aspects of parenting.
Impact and Revolutionizing the Industry:
FirstCry's innovative solutions and customer-centric approach have already made a significant impact in the parenting industry. By providing a comprehensive platform that caters to the diverse needs of parents, FirstCry has disrupted traditional retail models and transformed the way parents shop for their children. With its commitment to quality, convenience, and personalized experiences, FirstCry is poised to continue making a lasting impact, revolutionizing the parenting industry and becoming the trusted partner for millions of parents worldwide.
In conclusion, FirstCry has emerged as a pioneering force in the parenting industry, offering innovative solutions and a seamless shopping experience. With its mission to empower parents and a vision to revolutionize parenthood, the company has garnered a strong foothold in the market. As FirstCry expands its reach, strengthens partnerships, and continues to innovate, it is set to make a significant impact and redefine the industry's landscape with its groundbreaking solutions.
READ MORE:
https://startupmagazine.in/fueling-indias-startup-revolution-30-leading-investors-driving-innovation-and-growth/
https://startupmagazine.in/indias-flourishing-unicorn-startups-a-growing-list-of-108-and-counting/