Druva: Revolutionizing the Industry with Groundbreaking Data Management Solutions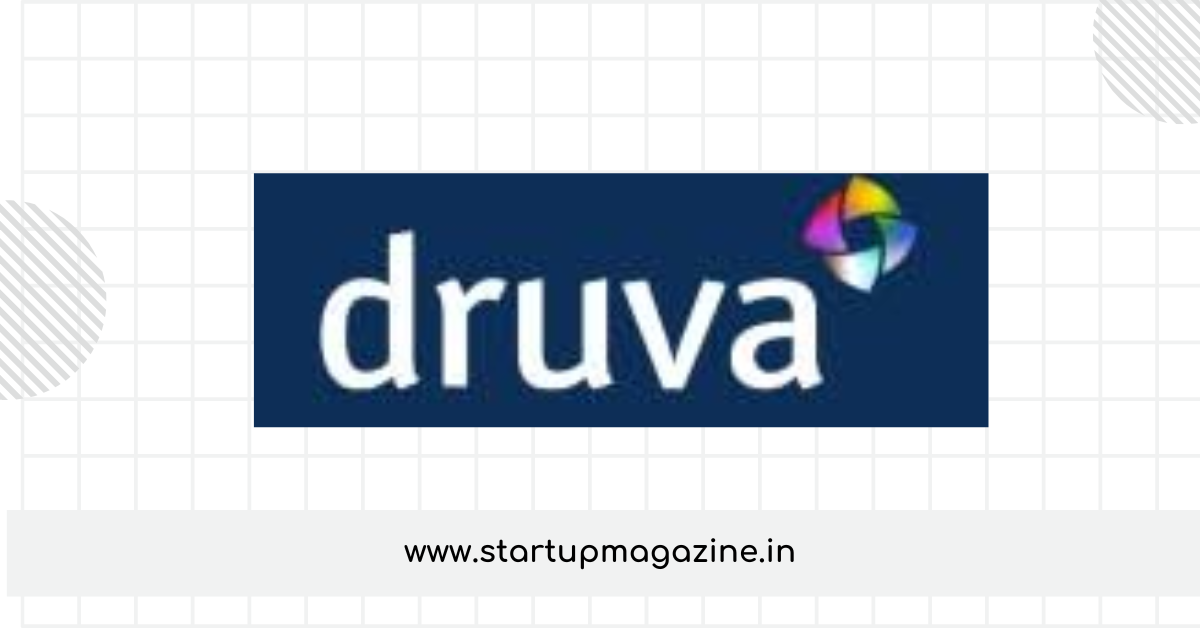 Druva is an innovative startup that is making waves in the industry with its groundbreaking data management solutions. Founded in 2008 by Jaspreet Singh, Milind Borate, and Ramani Kothandaraman, Druva has emerged as a global leader in cloud data protection and management. With a mission to simplify and protect enterprise data, Druva aims to revolutionize the way organizations manage, backup, and recover their critical data.
Overview:
| Aspect | Description |
| --- | --- |
| Company | Druva |
| Founded | 2008 |
| Headquarters | Sunnyvale, California, United States |
| Industry | Cloud data protection and management |
| Product | Druva Cloud Platform |
| Services | – Data protection and backup<br>- Disaster recovery<br>- Governance and compliance<br>- Data archiving and eDiscovery<br>- Endpoint and cloud workload protection |
| Target Audience | Enterprises, mid-sized businesses, and public sector organizations |
| Key Features | – Centralized data protection and management<br>- Global deduplication<br>- Elastic scalability<br>- Cross-platform and cloud support |
| Deployment | Cloud-based (SaaS) |
| Supported Data | – Data from endpoints (laptops, desktops, mobile devices)<br>- Data from cloud workloads (AWS, Azure, Google Cloud Platform)<br>- SaaS application data |
| Industries | Druva serves customers across various industries, including healthcare, financial services, manufacturing, technology, and more. |
| Awards | Druva has received several awards for its innovative cloud data protection and management solutions. |
Mission and Vision:
Druva's mission is to provide organizations with a comprehensive and secure platform for data protection and management, ensuring the availability and recoverability of critical information. The company envisions a future where enterprises can effortlessly and intelligently manage their data assets, enabling them to make better decisions and drive business growth.
Key Products/Services:
Druva inSync: Druva inSync is a cloud-native data protection and governance platform that ensures secure backup, recovery, and compliance for endpoint devices, such as laptops, desktops, and mobile devices. It allows organizations to protect critical data, enforce data governance policies, and streamline eDiscovery processes.
Druva Phoenix: Druva Phoenix is a cloud-based backup and disaster recovery solution that simplifies data protection for physical and virtual servers, as well as cloud workloads. It offers scalable storage, automated backups, and quick recovery options, enabling organizations to minimize downtime and ensure business continuity.
Unique Value Proposition:
Druva's unique value proposition lies in its cloud-native approach to data management. By leveraging the power of the cloud, Druva eliminates the need for on-premises infrastructure, simplifying data protection and management processes. The platform offers global scalability, reduced costs, and comprehensive security, providing organizations with an efficient and scalable solution for their data management needs.
Target Market:
Druva primarily targets enterprise customers across various industries, including finance, healthcare, manufacturing, and technology. Its solutions cater to organizations of all sizes, from small businesses to large enterprises, enabling them to protect and manage their critical data effectively.
Notable Achievements:
Global Recognition: Druva has gained widespread recognition for its innovative solutions and disruptive technology. It has been named a Leader in the Gartner Magic Quadrant for Enterprise Backup and Recovery Software, showcasing its market leadership and product excellence.
Growing Customer Base: Druva serves thousands of customers worldwide, including industry leaders such as Pfizer, NASA, and PwC. Its solutions have been adopted by organizations of all sizes, attesting to the scalability and effectiveness of its data management platform.
Founding Story, Team, and Company Culture:
Druva was founded by Jaspreet Singh, Milind Borate, and Ramani Kothandaraman, who recognized the need for a modern and cloud-based approach to data protection and management. The founding team combined their expertise in cloud technologies, data management, and enterprise software to create a disruptive solution that would transform the industry.
Druva fosters a culture of innovation, collaboration, and customer-centricity. The team is driven by a passion for simplifying data management and delivering exceptional value to their customers. With a diverse workforce comprising talented individuals from various backgrounds, Druva embraces a culture of continuous learning and strives for excellence in every aspect of its operations.
Growth Trajectory, Funding, and Partnerships:
Druva has experienced impressive growth since its inception. The company has secured significant investments to fuel its expansion and innovation. Notable milestones include:
Funding: Druva has raised over $400 million in funding from leading investors, including Sequoia Capital, Viking Global Investors, and Tenaya Capital.
Strategic Partnerships: Druva has formed strategic partnerships with major cloud providers such as Amazon Web Services (AWS) and Microsoft Azure, leveraging their infrastructure and expanding its market reach. These partnerships enable Druva to provide seamless integration and enhanced value to its customers.
Future Plans:
Druva's future plans involve further enhancing its data management platform by leveraging artificial intelligence (AI) and machine learning (ML) technologies. The company aims to deliver more intelligent insights, automation, and advanced capabilities to its customers. Additionally, Druva plans to expand its global presence and continue building strategic alliances to solidify its position as a leader in the industry.
Impact and Revolutionizing the Industry:
Druva is poised to make a significant impact in the market and revolutionize the data management industry. By embracing cloud-native technologies, Druva has disrupted traditional backup and recovery approaches, offering organizations a more scalable, efficient, and secure solution. With its focus on innovation, customer-centricity, and strategic partnerships, Druva is well-positioned to drive the future of data management, helping organizations unlock the full potential of their data and drive business growth.
In conclusion, Druva has emerged as a pioneering force in the data management industry. With its mission to simplify and protect enterprise data, innovative solutions, and strategic partnerships, the company has gained global recognition. As Druva continues to innovate, expand its market reach, and enhance its data management platform, it is set to make a lasting impact and revolutionize the industry with its groundbreaking solutions.
READ MORE:
https://startupmagazine.in/indias-flourishing-unicorn-startups-a-growing-list-of-108-and-counting/
https://startupmagazine.in/fueling-indias-startup-revolution-30-leading-investors-driving-innovation-and-growth/