Billdesk: Revolutionizing the Industry with Innovative Payment Solutions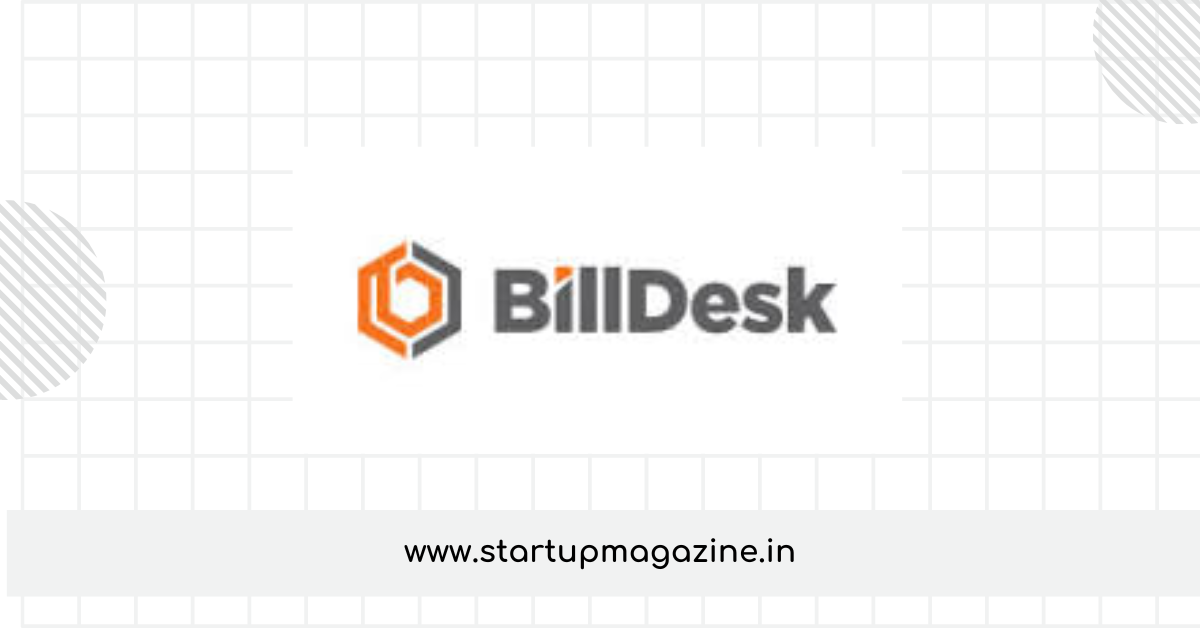 Billdesk is an innovative startup that has been disrupting the industry with its groundbreaking payment solutions. With a mission to simplify and streamline the payment process, Billdesk has emerged as a leading player in the fintech space. Since its inception, the company has been dedicated to providing secure, efficient, and user-friendly payment experiences to individuals and businesses alike. Through its comprehensive suite of products and services, Billdesk is reshaping the payments landscape.
Overview:
| Company Name | BillDesk |
| --- | --- |
| Industry | Financial Technology (Fintech) |
| Founded | 2000 |
| Headquarters | Mumbai, India |
| Founders | M.N. Srinivasu, Ajay Kaushal, Karthik Ganapathy |
| Products | Online Payment Solutions, Bill Payment Services, Digital Wallets |
| Services | Payment Gateway, Electronic Bill Presentment and Payment (EBPP), Consumer Payments, Business Payments |
| Platform | Web-based, Mobile App |
| Key Features | Secure Payments, Multiple Payment Options (Credit/Debit Cards, Net Banking, UPI, Wallets), Bill Management, Auto Pay, Reminder Notifications, Transaction History |
| Supported Currencies | Indian Rupee (INR) |
| Supported Languages | English, Hindi, Regional Indian languages |
| Partnerships | Collaborations with Banks, Financial Institutions, Merchants, and Utility Companies |
| User Base | Millions of users including individuals, businesses, and organizations |
| Website | www.billdesk.com |
Mission and Vision:
Billdesk's mission is to revolutionize the way payments are made by offering secure and convenient solutions that enhance financial experiences for individuals and businesses. The company envisions a future where seamless digital payments empower economic growth and financial inclusion.
Key Products/Services:
Bill Payments: Billdesk enables individuals to make payments for various utility bills, insurance premiums, credit card bills, and more through its user-friendly platform. It provides a single point of access for hassle-free bill management.
Online Payments: Billdesk offers online payment solutions to businesses, allowing them to accept payments from customers through various channels, including credit/debit cards, net banking, and digital wallets.
E-commerce Solutions: Billdesk provides end-to-end payment solutions for e-commerce businesses, including payment gateways, fraud management systems, and reconciliation tools, enabling secure and smooth transactions.
Unique Value Proposition:
Billdesk's unique value proposition lies in its commitment to providing secure, efficient, and seamless payment experiences. The company leverages advanced technology, robust security measures, and a user-friendly interface to offer a comprehensive suite of payment solutions. It focuses on customer-centric innovation, ensuring convenience, trust, and transparency in every transaction.
Target Market:
Billdesk serves a wide range of customers, including individuals, businesses of all sizes, and e-commerce platforms. Its solutions cater to diverse industries, such as banking, insurance, telecommunications, retail, and more.
Notable Achievements:
Market Leadership: Billdesk is recognized as a market leader in the Indian payment ecosystem, processing billions of transactions annually.
Strategic Partnerships: The company has established strategic partnerships with leading banks, financial institutions, and e-commerce platforms, expanding its reach and ensuring seamless integration of its solutions.
Founding Story, Team, and Company Culture:
Billdesk was founded in 2000 by M.N. Srinivasu, Ajay Kaushal, Karthik Ganapathy, and A. S. Ramasastri, who envisioned transforming the payment landscape in India. The founding team brought together deep domain expertise in finance, technology, and entrepreneurship.
Billdesk nurtures a culture of innovation, collaboration, and customer-centricity. The team comprises talented professionals from diverse backgrounds who share a passion for revolutionizing the payment industry. The company encourages a supportive and inclusive work environment that fosters creativity and excellence.
Growth Trajectory, Funding, and Partnerships:
Billdesk has experienced remarkable growth since its inception. The company's innovative payment solutions and customer-centric approach have attracted significant investments and formed strategic partnerships. Key milestones include:
Funding: Billdesk has secured substantial funding from leading investors, including Visa, Temasek, and General Atlantic, among others, fueling its expansion and product development.
Strategic Partnerships: The company has established partnerships with major banks, payment networks, and e-commerce platforms, enhancing its ecosystem and enabling seamless integration of its solutions.
Future Plans:
Billdesk's future plans revolve around continuous innovation and expansion into new markets. The company aims to leverage emerging technologies, such as blockchain and artificial intelligence, to further enhance its payment solutions. Additionally, Billdesk intends to strengthen its partnerships, explore global opportunities, and drive financial inclusion initiatives.
Impact and Industry Revolution:
Billdesk has already made a significant impact on the payment industry by simplifying and streamlining payment processes for individuals and businesses. Its user-friendly solutions, robust security measures, and commitment to innovation have transformed the way payments are made in India. With its strategic partnerships, market leadership, and customer-centric approach, Billdesk is poised to continue making a substantial impact and revolutionize the industry by driving digital transformation and financial inclusion.
In conclusion, Billdesk has emerged as a trailblazer in the fintech industry, disrupting the payment landscape with its innovative solutions. With a strong focus on user experience, security, and strategic partnerships, the company is well-positioned to revolutionize the industry, reshape financial transactions, and empower individuals and businesses with seamless digital payment experiences.
READ MORE:
https://startupmagazine.in/indias-flourishing-unicorn-startups-a-growing-list-of-108-and-counting/
https://startupmagazine.in/fueling-indias-startup-revolution-30-leading-investors-driving-innovation-and-growth/