Attron Automotive Accelerates EV Revolution with ₹4.75 Crores in Funding for Powertrain Solutions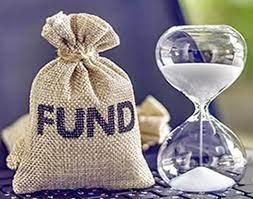 Attron Automotive, a prominent player in the electric vehicle (EV) industry, has successfully raised ₹4.75 crores in a recent funding round. Led by Anicut Capital, the investment will propel Attron Automotive's mission to provide cutting-edge motor and controller solutions for EVs. Other notable participants in the funding round include Pontaq VC, Venture Catalyst, and Yashovardhan Shah.
As per the startup, the freshly raised funds will be used to support key growth initiatives, such as the development of an assembly line, establishment of a prototyping facility, team expansion, and research and development activities.
The newly acquired funds will be strategically utilized to support key growth initiatives outlined by the startup. This includes the development of a state-of-the-art assembly line, the establishment of a prototyping facility, team expansion, and further research and development activities.
Founded by Chander Udhay Singh, Mosam Ugemuge, Shubham Pode, and Mohit Borkar, Attron Automotive is revolutionizing the electric mobility infrastructure. Their innovative technology enables the design, development, and manufacturing of highly efficient EV components, serving various sectors such as automotive, defense, aviation, and agriculture.
Mosam Ugemuge, the Founder and CEO of Attron Automotive, expressed enthusiasm regarding the recent funding. Ugemuge highlighted the significance of Anicut Capital's extensive network, which will introduce the startup to potential customers, partners, suppliers, and investors, paving the way for valuable collaborations and resources. Ugemuge also revealed ambitious goals for Attron Automotive, aiming to capture a substantial market share of 10% in the 3 and 4-wheeler load carriers' market within the next three years, leveraging their proprietary motor and controller E-powertrain solutions.
With successful field testing conducted alongside various original equipment manufacturers (OEMs), Attron Automotive is now ready to embark on large-scale production after establishing its assembly line. The raised funds will accelerate progress towards achieving the startup's objectives. Initial plans involve setting up an assembly line with a capacity of 10,000 units per month, which will expand to a remarkable 70,000 units per month within the next five years.
Furthermore, Attron Automotive aims to target OEMs seeking to transition from Chinese powertrain components to domestically manufactured solutions. The startup also envisions collaborations with other EV component OEMs, including battery, DC-DC Converter, BMS, and VCU manufacturers, to offer comprehensive EV solutions for retrofitting and new product development.
As Attron Automotive secures significant funding and continues to forge ahead, it is poised to make a lasting impact on the EV industry, driving innovation and sustainability in electric vehicle powertrain solutions.
ALSO READ: https://startupmagazine.in/sheerdrive-accelerates-expansion/