IdeaForge Secures ₹255 Crore Funding from Anchor Investors, Sets Stage for Upcoming IPO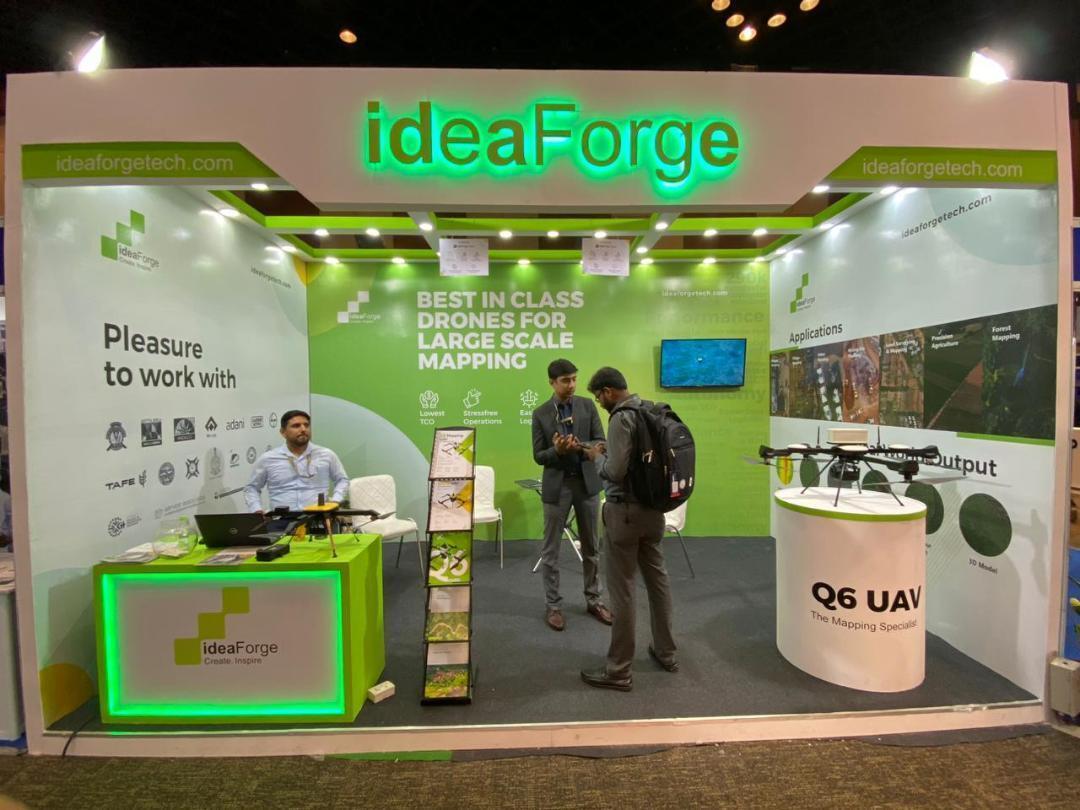 Mumbai, June 24, 2023 – ideaForge, the prominent drone manufacturing startup, has achieved a significant funding milestone by securing ₹255 crore ($31 million) from anchor investors. This achievement comes just days after the company filed its Red Herring Prospectus (RHP) with the Securities and Exchange Board of India (SEBI), outlining its plan to raise ₹570 crore through an upcoming initial public offering (IPO).
Distinguished entities such as Nomura Funds Ireland Public Ltd, Goldman Sachs Funds, Pinebridge Global Funds, Tata AIG General Insurance Company, Tata AIA Life Insurance Company, and Max Life Insurance Co Ltd participated in this funding round as anchor investors. Furthermore, several domestic mutual funds including ICICI Prudential Mutual Fund (MF), Aditya Birla Sun Life MF, Quant MF, Axis MF, HDFC MF, Nippon India MF, and Motilal Oswal MF also showed their support.
According to documents available on the BSE website, ideaForge has allocated 37.93 lakh equity shares at ₹672 apiece, resulting in a funding size of ₹255 crore.
Founded by Ankit Mehta, Ashish Bhat, and Rahul Singh, ideaForge specializes in the design, manufacture, and supply of unmanned aerial vehicles (UAVs) and related hardware components such as payloads, batteries, chargers, and communication systems. The company also provides industry-specific software and embedded sub-systems. Its client base includes the armed forces, central armed police forces, state police departments, forest departments, disaster management forces, and civil customers.
The upcoming IPO by ideaForge Technology is scheduled to take place from June 26th to June 29th, with the offering price per share ranging from ₹638 to ₹672. The estimated size of the IPO is projected to be between ₹550.69 crore and ₹567.24 crore, depending on the lower and upper ends of the price band.
The IPO includes a fresh issuance of shares worth ₹240 crore, as well as an offer for sale of 48.69 lakh shares by promoters and investors. The proceeds from the fresh issuance will be allocated to various purposes, including ₹50 crore for debt repayment, ₹135 crore for bridging the working capital gap, ₹40 crore for investment in product development, and the remainder for general corporate needs.
Only last week, ideaForge successfully raised ₹60 crore through a pre-IPO placement round, with participation from institutional investors such as Tata AIG General Insurance, Motilal Oswal Midcap Fund, 360 ONE Special Opportunities Fund- Series 9 and 10, and Think Investments PCC.
With this significant funding achievement, ideaForge is now well-positioned for its IPO launch, attracting substantial interest from investors and industry stakeholders. The success of the IPO is expected to drive further growth and innovation in the drone manufacturing sector, positioning ideaForge as a leading player in the industry.
ALSO READ:-Anupam Mittal Counters Shark Tank India Controversies with Evidence-Based ResponseShark TankAnupam Mittal Counters Shark Tank India Controversies with Evidence-Based Response
To get more updates, Follow us on Facebook, Twitter and Instagram and LinkedIn